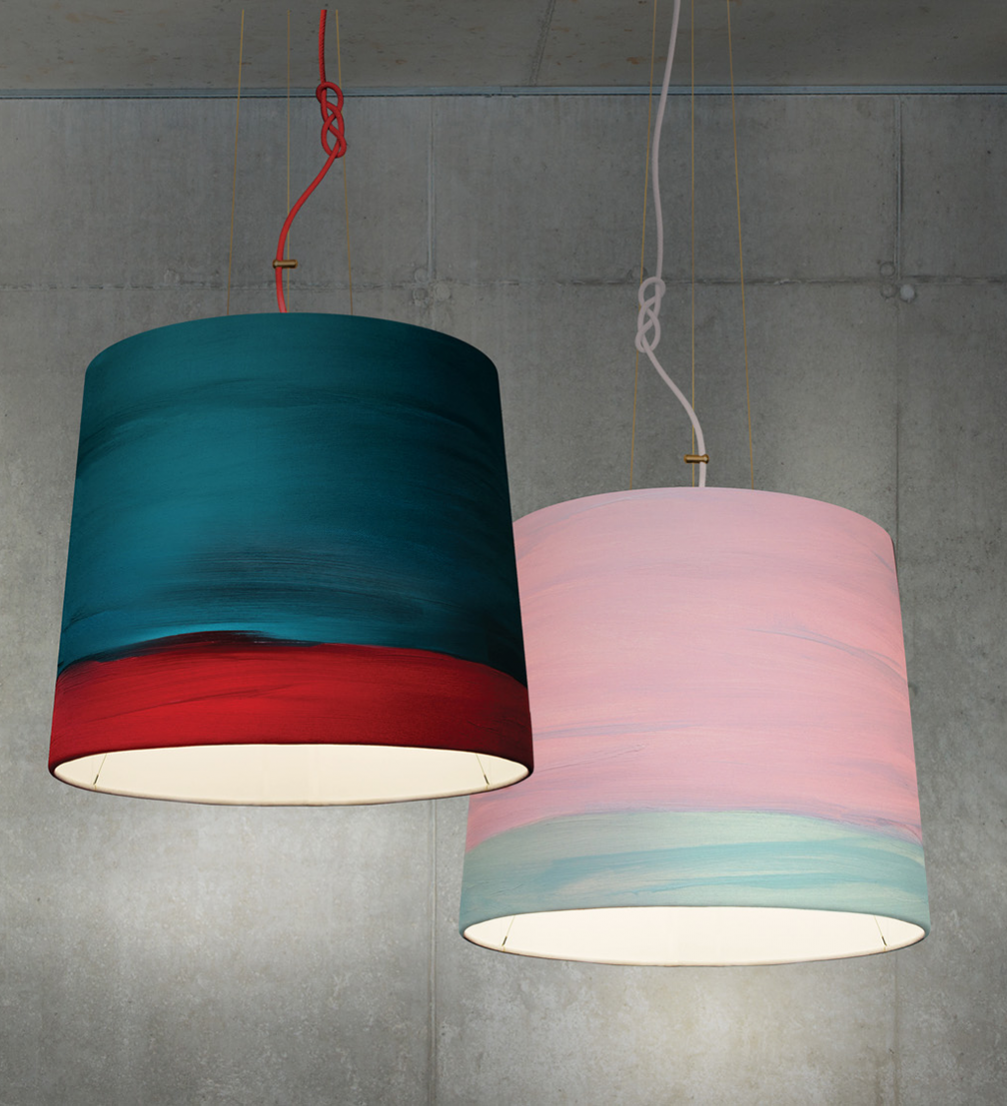 Lighting brand «Mammalampa» has added two new spring colour combinations for their painterly sophisticated «The Sisters» lamp collection.
«Mammalampa» pendant lamp collection «The Sisters» makes use of painting techniques — bright and neutral colours are applied to the canvases of lampshades using expressive brush strokes. Each paint job has its own distinctive character, and the texture of the canvas and the paint creates a cosy and warm atmosphere.
There are now nine colour combinations in «The Sisters» collection, all named after various natural phenomena: Blossom, Aurora, Fog, Rain, Sunrise, Noon, Mist, Twilight, and Dawn. Besides, the sister lamps can be ordered in any colour combination from the RAL colour chart.