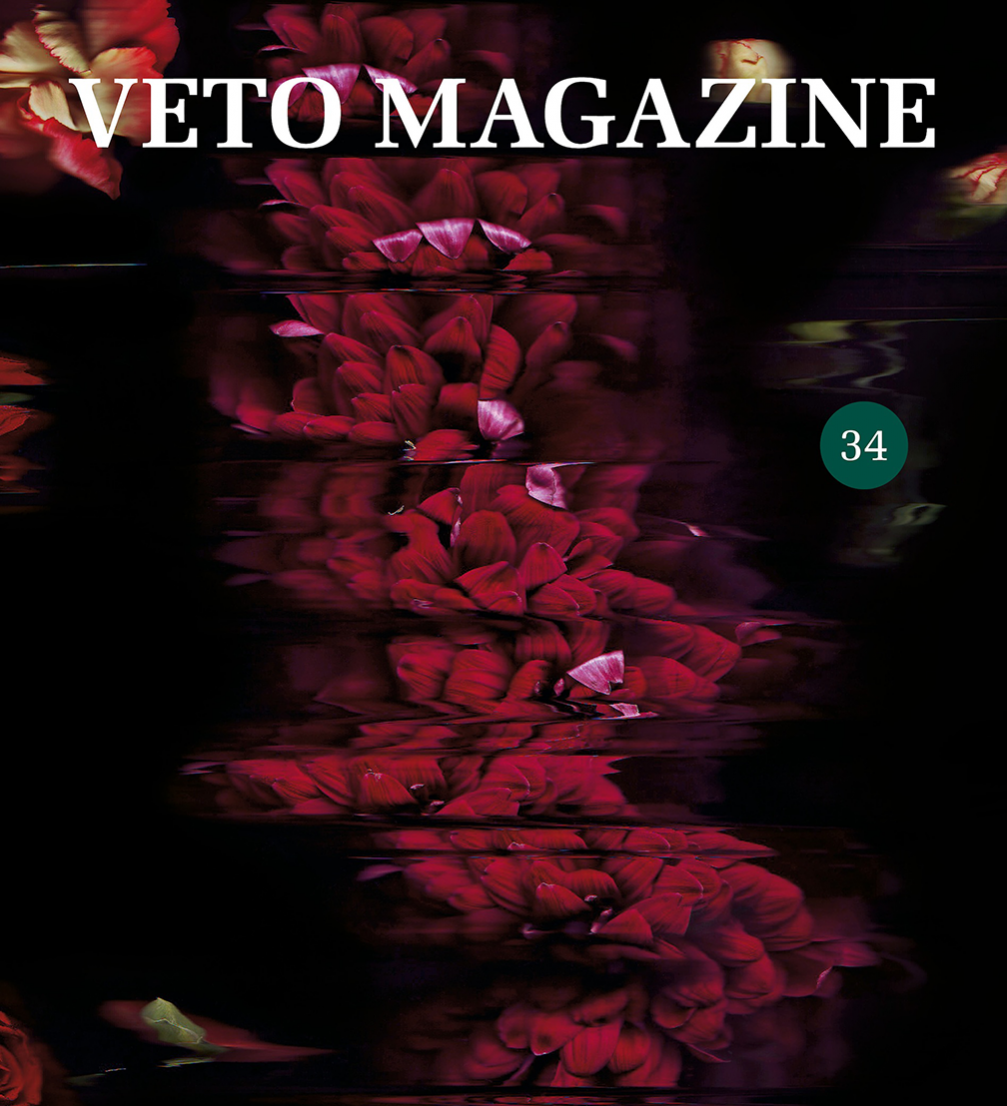 Cover illustration by Ksenija Zaķe
Issue Nº34 of the culture and art magazine «Veto» explores the role of the five senses in understanding, interpreting and creating the world.
The new issue features interviews with the photographer Andrejs Strokins, vocalist of the band «Sigma» Jānis Ozoliņš, architect, publisher and sommelier Mārtiņš Pīlēns, animation film director Esben Toft Jacobsen from Denmark, musician, director and author of this issue's illustrations Ksenija Zaķe, and others. The magazine uncovers the life story of Solvita Krese — curator, head of Latvian Centre for Contemporary Art, initiator of the «Survival Kit» festival that brings life to Riga's empty buildings.
In the issue dedicated to senses, writer Edmunds Frīdvalds wonders about the ability to smell sounds, former cook aunt Maņa reminisces about Soviet style culinary trends, and author of satirical texts Benvenuto tells about sharpening up his senses through fear and vomit at kindergarten. Photographer Kristīne Madjare has prepared a photo story that will make some shiver with disgust and please the senses of others. Three experts — music connoisseur and DJ Uldis Rudaks, cynologist Jūlija Bogomolova and anthropologist Inga Saleniece — are invited to a conversation on how people's senses function.
The style pages are the work of stylist Anna Kustikova and photographer Jūlija Prohorenkova, but the literature section features short stories by writer and coder Alīna Cvetkova.
«Veto Magazine» can be purchased at all newsstands and the finest book and lifestyle stores. «Veto» is now also available on iPad tablets. «Veto» is made with support from State Culture Capital Foundation.