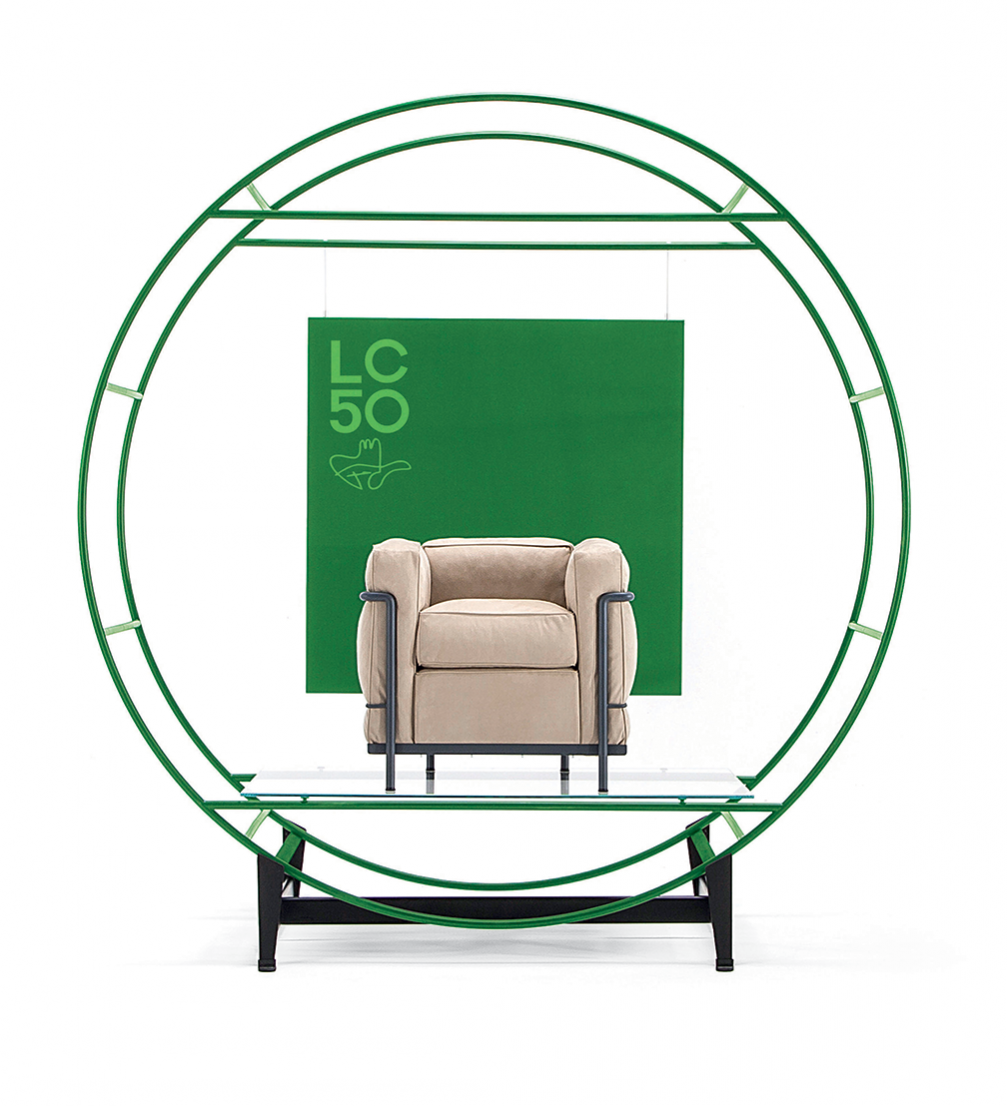 Just for a week, from May 13 to 20, «Xcelsior» design space will host an exhibition «LC50», devoted to the 50th anniversary since the Italian furniture manufacturer «Cassina» first started producing the iconic designs of «LC» collection by Le Corbusier, Pierre Jeanneret and Charlotte Perriand, and the passing of Le Corbusier himself.
In 1964, «Cassina» signed a contract with Swiss architects Le Corbusier and his cousin Pierre Jeanneret, and French architect and designer Charlotte Perriand to start the production of the first four furniture models, marking the dawn of «Cassina i maestri» collection. Over the years, a series of technical innovations have been introduced, and the small artisan workshop has transformed into an industrial manufacturer. For instance, «Cassina» introduced curved chromed steel tube frames which replaced right–angle welded joints, and polyurethane foam with added feathers in furniture upholstery.
As time went by, «Cassina» extended the «LC» collection by adding more Le Corbusier's, Jeanneret's and Perriand's design objects to it, as well as Le Corbusier's individual projects, particularly simple and archetypical products made of wood.
Moreover, «Cassina», Le Corbusier Foundation and the heirs of the co–authors have carried out a historical research of the objects of «LC» collection and come up with several updates that will be displayed at the exhibition, for example, the colour palette, initially developed by Perriand in 1978. The tones have been found while analysing furniture models in archives and museums. The bordeaux and ochre colours of frames will be replaced with brown, ivory and greyish–beige, but the light blue, green and grey hues will be slightly altered. The exhibition will also display the stool «LC9», originally sketched by Perriand in 1927, in its original version with the Indian cane seat and the new one with a leather seat.
The exhibition «LC50» will be open at the «Xcelsior» design space in Riga, Raņķa dambis 1, on weekdays from 10.00 to 19.00. Entrance in the exhibition is free of charge.