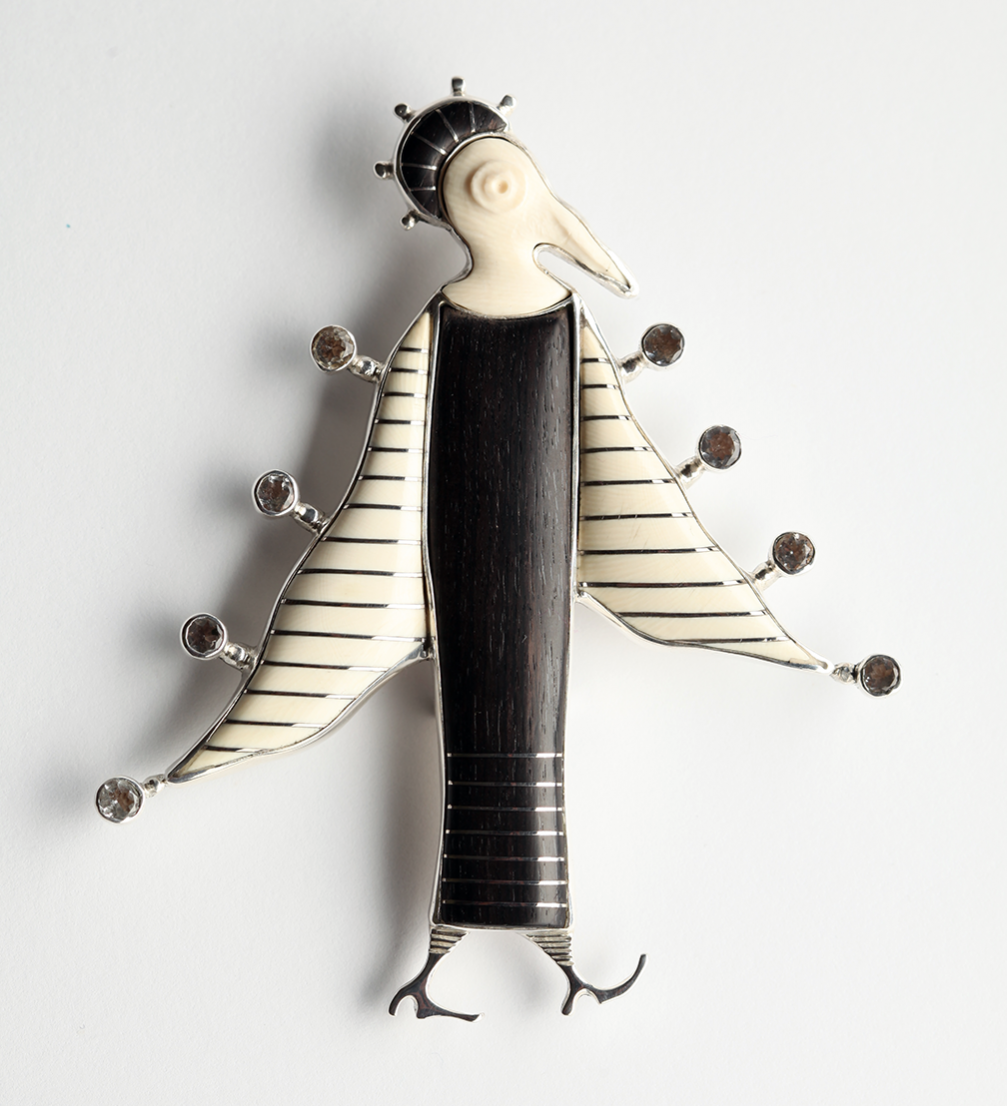 From May 29 to June 19 art gallery «Putti» presents a solo exhibition «Ladies' delight» of Latvian contemporary jewellery artist Guntis Lauders.
Guntis Lauders is one of the most outstanding and extraordinary artists in Latvian jewellery design. His peculiar style can be recognised instantly by the details, forms and materials he uses. To reach the intended goal, the artist skillfully applies such classical jewellery techniques as incrustation, engraving mammoth bone and ebony, and complicated brazing, casting and cutting techniques. «I wish that my jewellery pieces would be worn hundreds of years after today. They could be passed on from generation to generation — one day in the distant future my ring could be taken out from a forgotten drawer, cleaned and be reborn when an heir of my client would wear it. This goal dictates the choice of materials — silver, gold, jewels, ebony, mahogany, mammoth bone, coconut shell, corals, pearls, amber — everything that can stand up against the ravages of time, that does not fall into pieces and wear out, the colour does not fade and that does not become worthless. I guess those are my Latvian roots — being thorough and solid. On the other hand, in my creative process I bear no boundaries. It is important to me that my works would be picturesque, imagination kindling, unique, with their own, special visual language,» the artist reveals.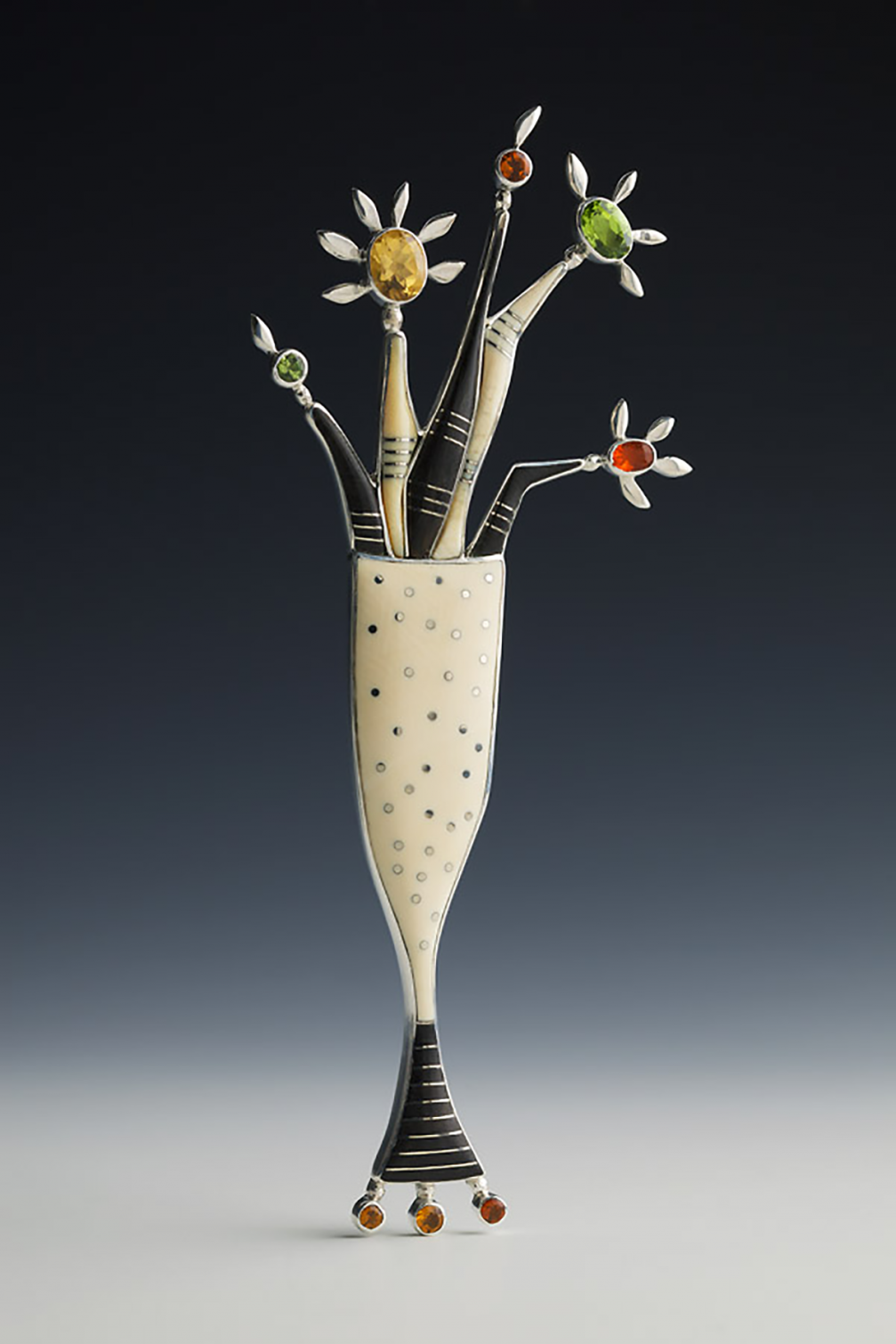 «Ladies' delight» can be the haberdashery sections of the large, fancy department stores that came into Europe in mid–19th century, or their ancestries — small specialty stores, where ladies could find patterned dresses, wide sleeves, magnificent collars, umbrellas, sunshades, gloves and purses — a whole ocean of womanly things to dive in through the jewellery of Guntis Lauders.
The exhibition will be open at the art gallery «Putti», Mārstaļu iela 16, Riga, from May 29 to June 19. More information on the exhibition and the jewellery designer Guntis Lauders can be found on the homepage of «Putti».