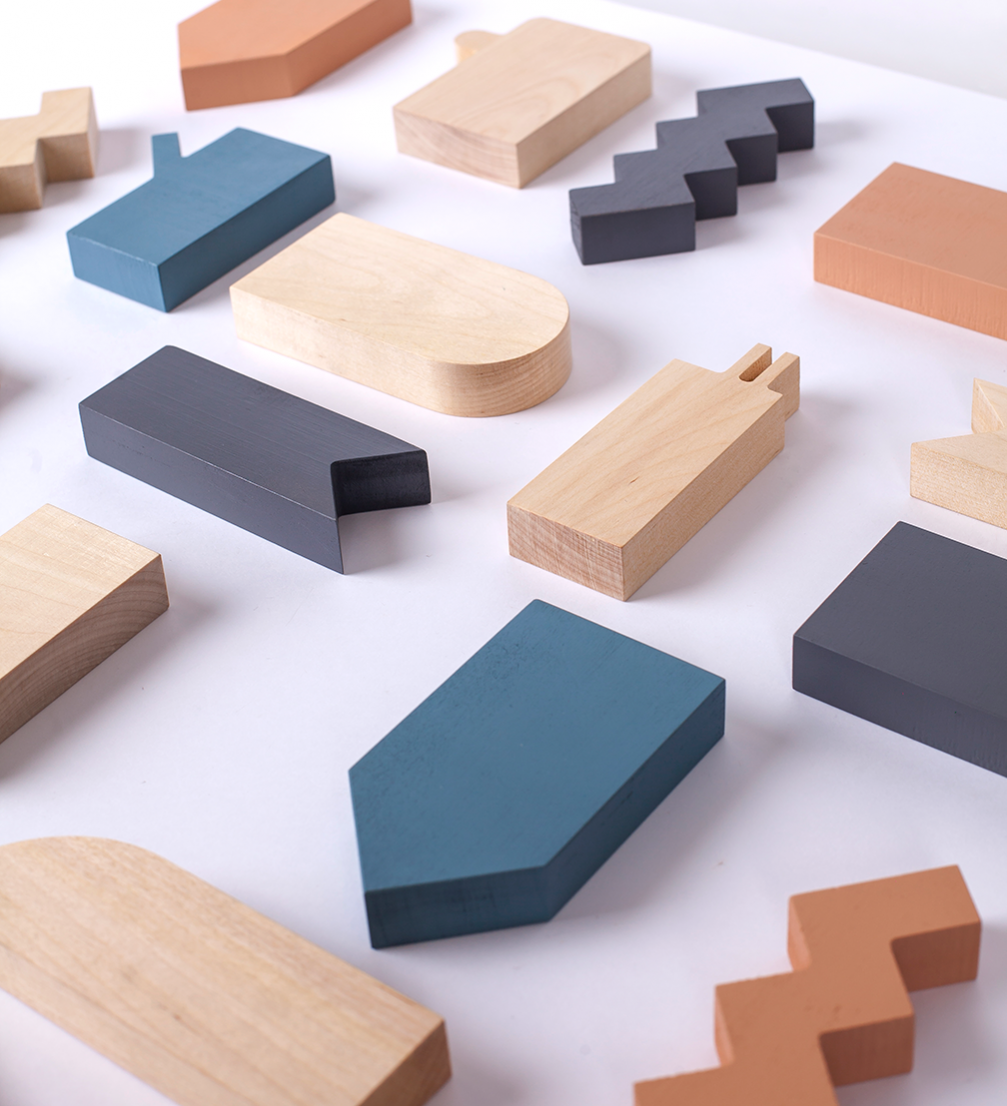 «UMU» toys by Toms Babčuks. Photo by Monta Apsāne
A recent graduate of the Art Academy of Latvia Faculty of design, Toms Babčuks, has created a set of figures «UMU» that helps to develop creative thinking, emotionality and intellectual thought for children and adults alike.
«I came up with this idea whilst thinking about how everyone in their childhood has used imagination to turn a stick into a sword or to see a real being or an object in the clouds. This was when I realised that I want to transform this creative process into a design product,» Toms explains.
The main idea of the set of toys is to foster visually associative storytelling — to assign real meanings to abstract figures and to play out various situations and events in order to encourage figurative thinking. This kind of mental development teaches children and adults to solve any question or problem in a creative way, as well as to ease decision–making in non–standard situations. By making combinations of several figures, it is possible to depict a real object. Some of the figures children percieve as a real object, for example, a photo camera, and then use it as a toy in other games, such as role play.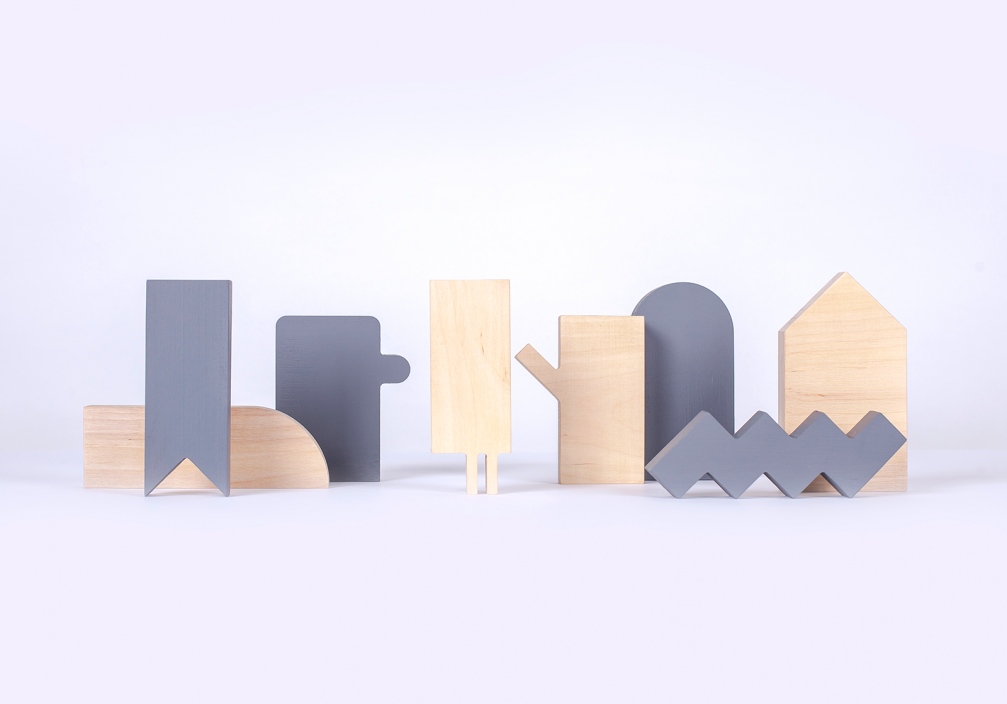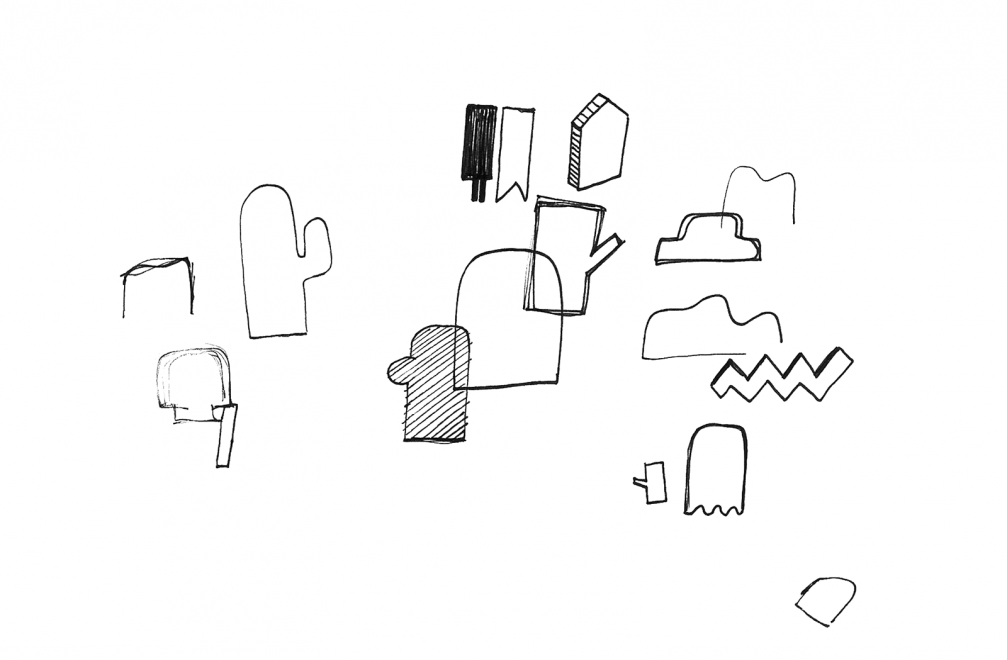 Each figure in the set is designed to be neutral and simple, but at the same time can embody different objects and characters and evoke associations. The shapes of the toys are halfway between clean geometric figures and recognisable characters.
The figures are made of solid birch. Half of the eight–figure–set is painted, while the other half shows the natural tonality and texture of birch. The contrast between the natural wood and the «flat» varnish makes the stories visually more expressive when several figures are combined together.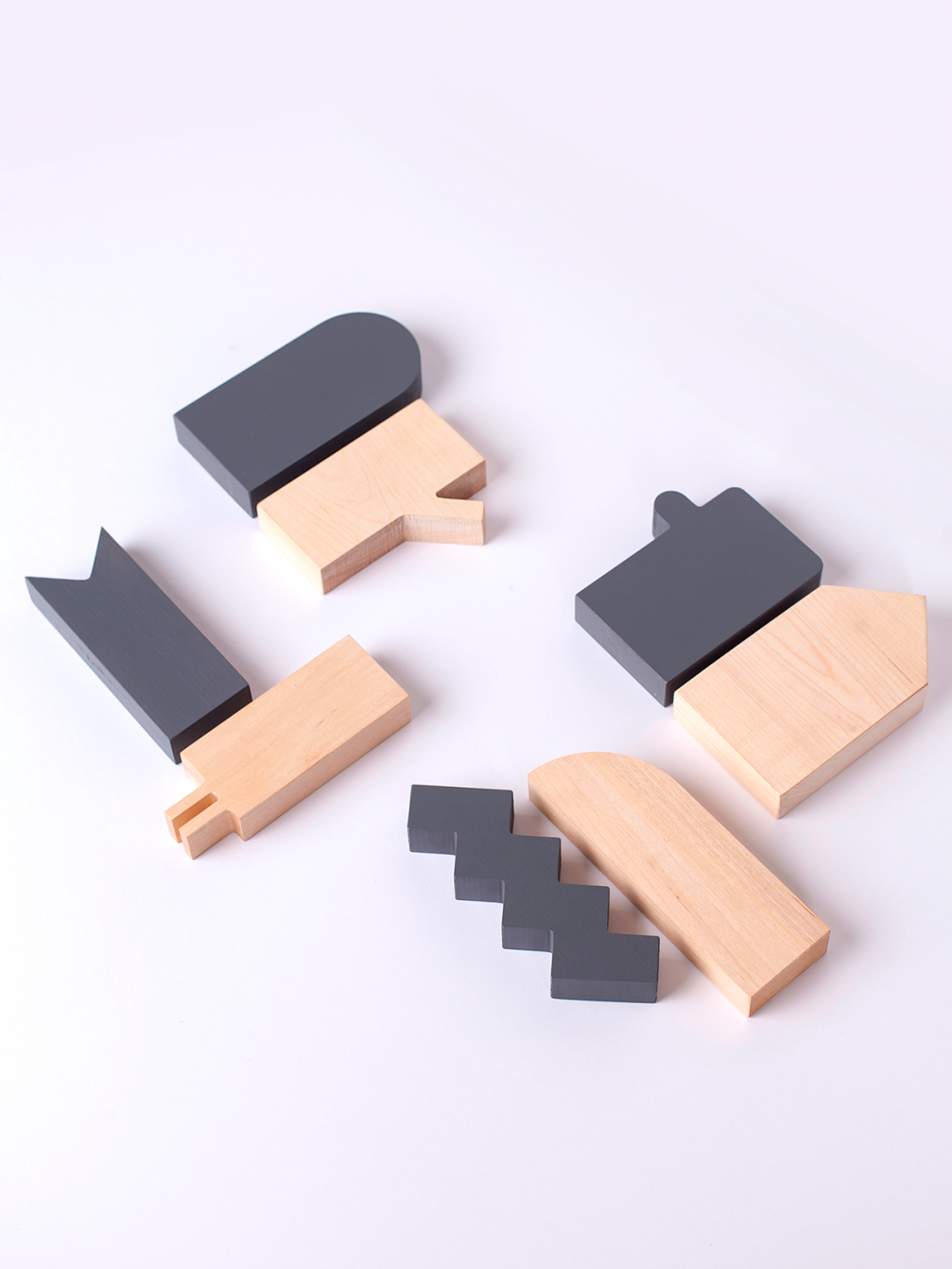 Toms has also created a bag for the set of toys: «When working on the packaging, I found it important to design something sustainable. I rejected paper and cardboard boxes as impractical because they are easily deformed — crumpled, torn, and then thrown into the garbage. In my research I found out that children aren't motivated to arrange their toys neatly after they have finished playing with them. On the contrary — they throw everything together in a messy pile. So I decided that the packaging material should be elastic, something that allows the toys to fall differently each time.» A thick felt fabric was chosen for the bag, and it preserves its shape even when it's empty. The size of the bag provides plenty of space for the eight figures, and for other things as well. A rubber band serves as a fastener.
Toms believes that designing products for children allows a designer to return to their childhood and enjoy work as a playful process. And that is exactly what guarantees a successful outcome.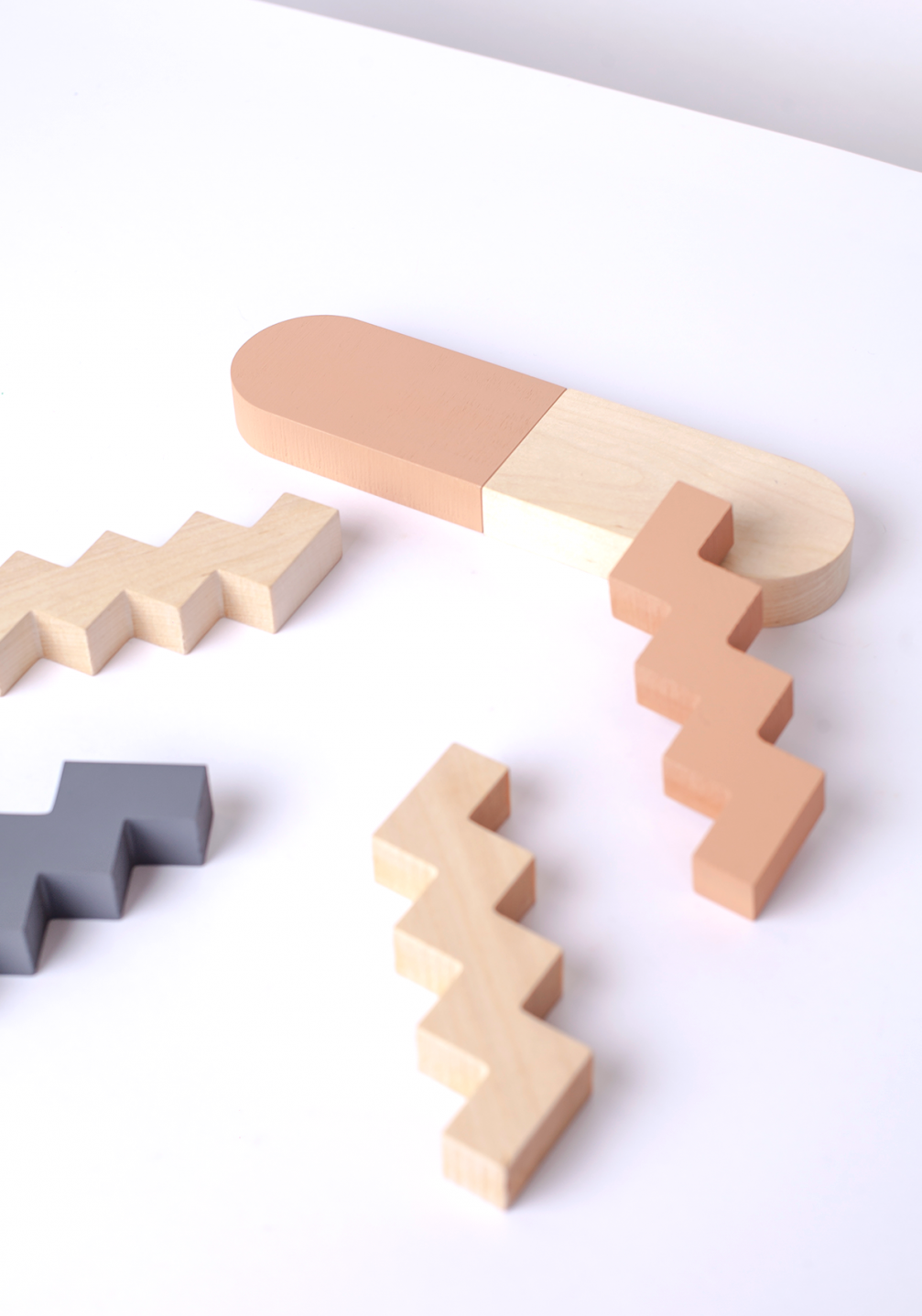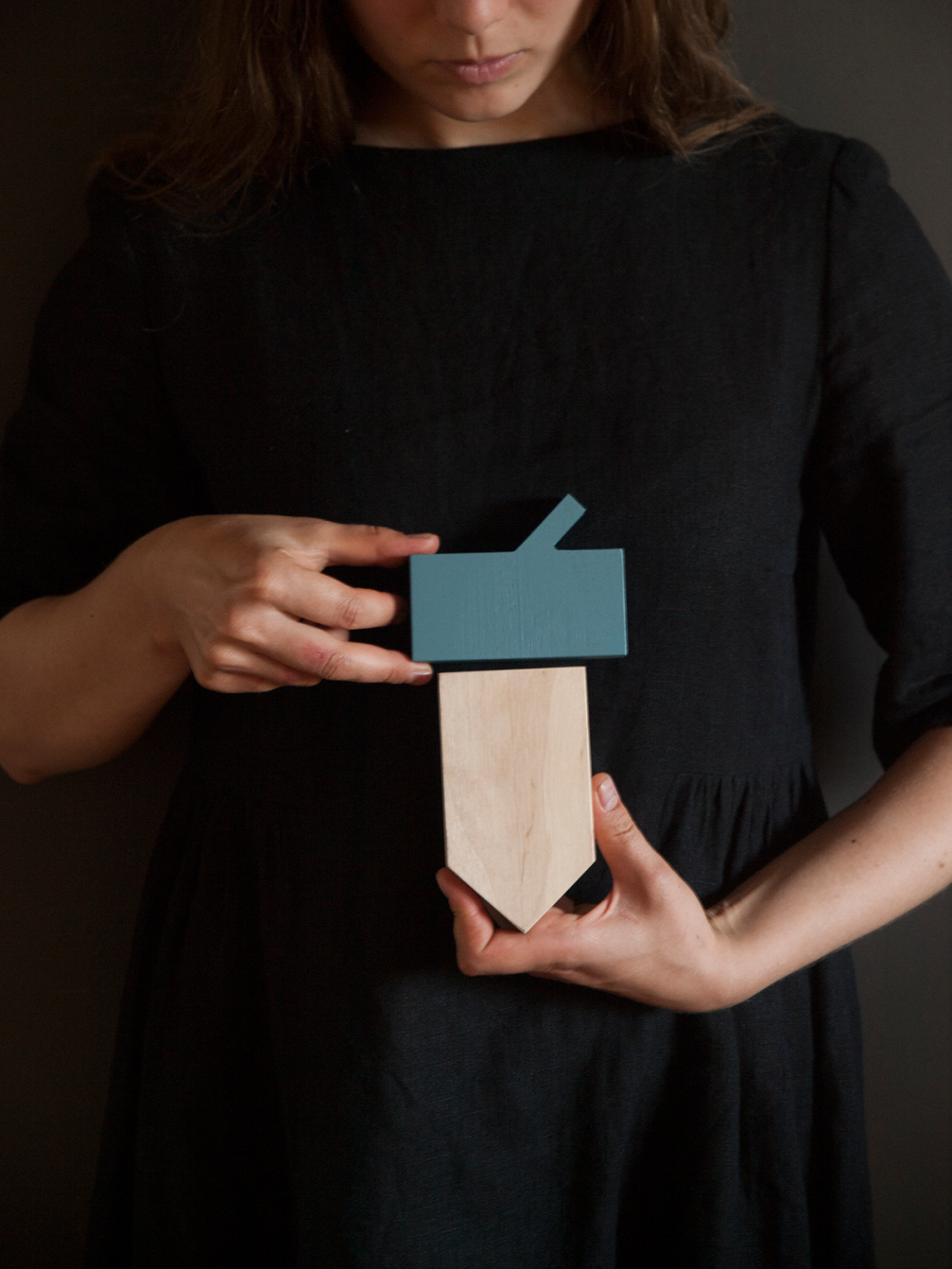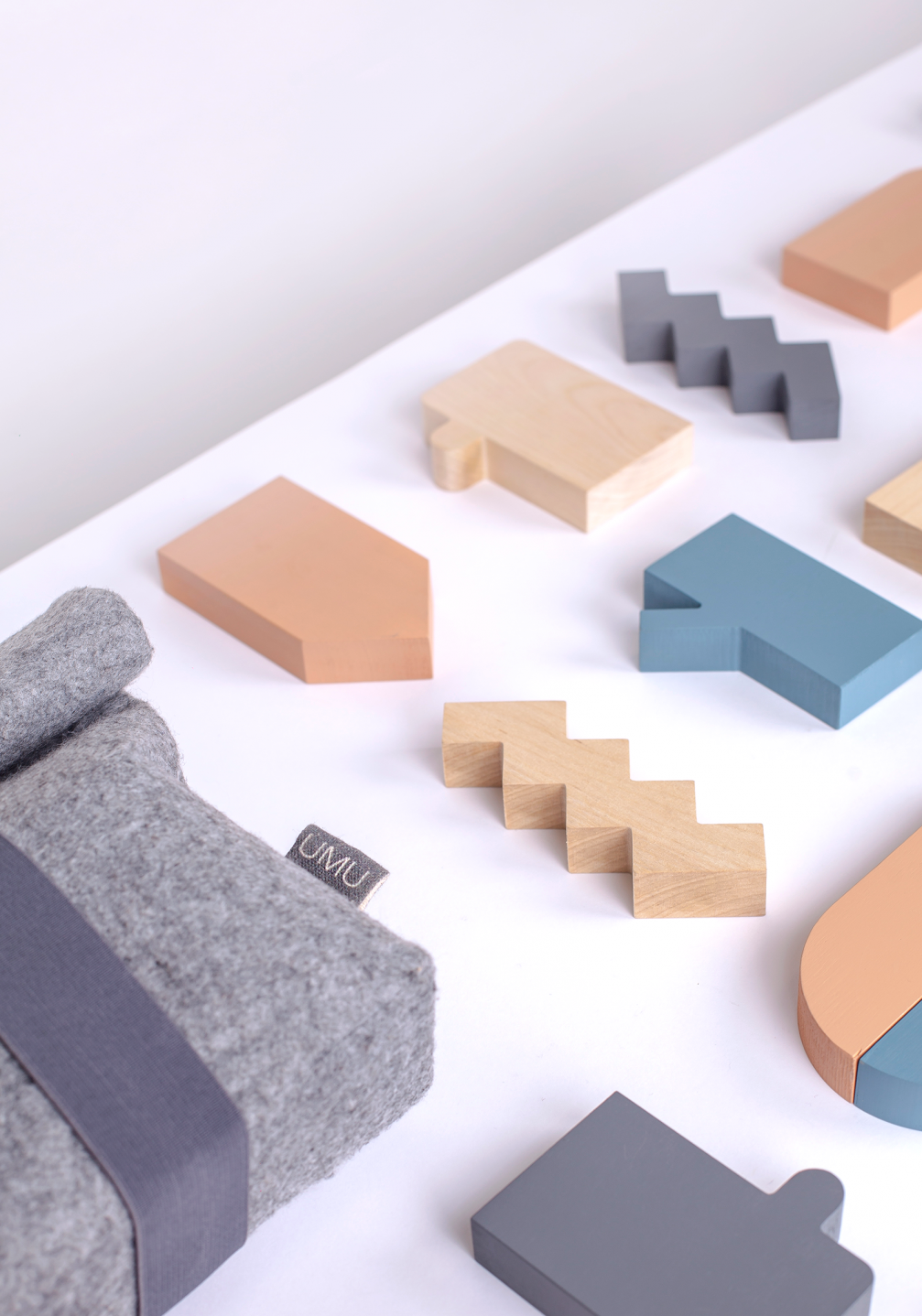 Toms Babčuks' bachelor's degree project the Art Academy of Latvia was supervised by docent Aija Freimane.