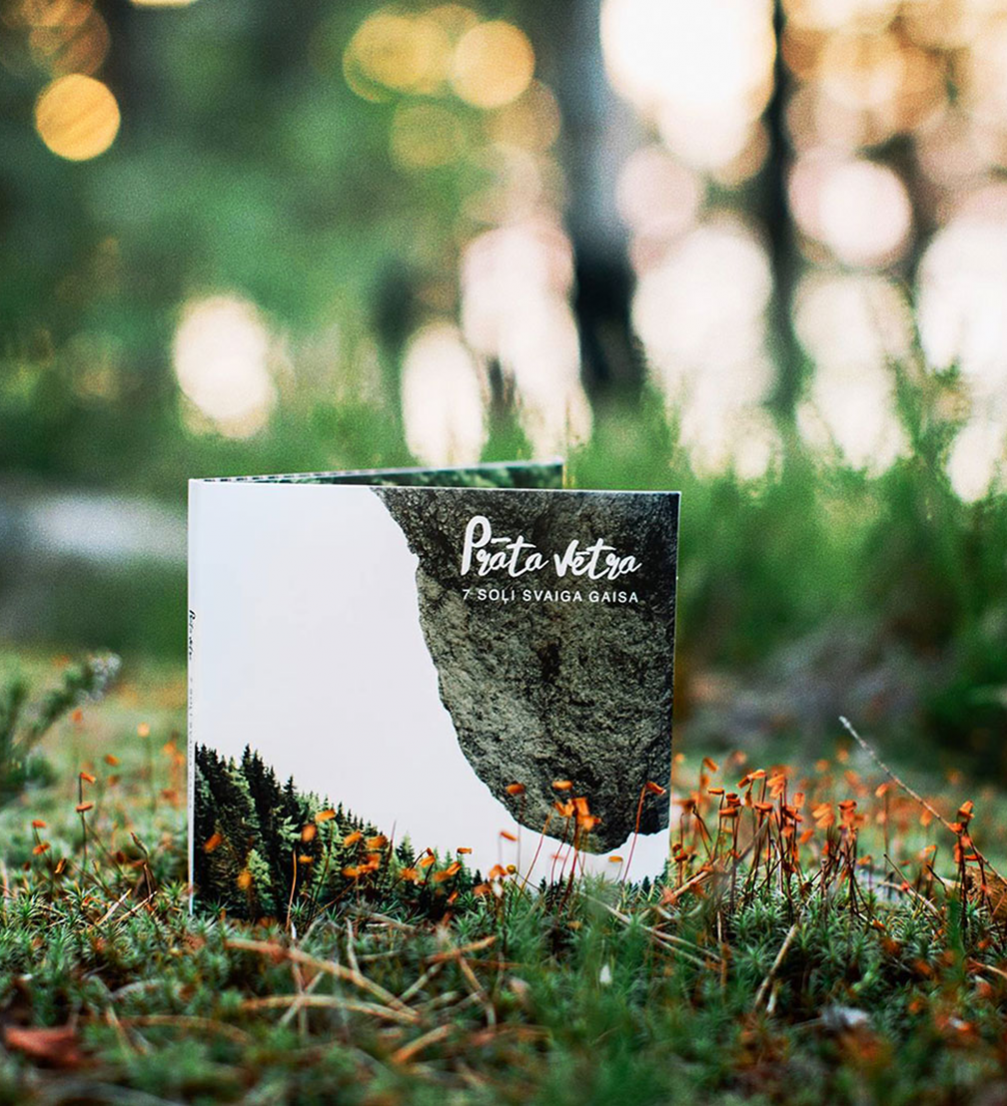 Design of the latest album «7 Steps of Fresh Air» by «BrainStorm» is a graphic play on the theme of balance by studio «Wig».
Stories Editorial September 18, 2015
«There is no need to explain what «BrainStorm» is, so we felt especially honoured that the band invited us to create the artwork for their new album. Already at the very first sketch presentation we felt that there's a strong mutual synergy. Inspired and full of enthusiasm, we continued to build on the main theme of this album — balance,» remembers graphic designer Dāvis Vilcāns from the studio «Wig».
The concept of balance surfaced while recording songs in Berlin. From their hotel windows the band members saw a sculpture — a man balancing on a narrow plane. The initial intention was to put a photograph of the sculpture on the CD cover, but Dāvis suggested to dig a bit deeper, to find the essence of the idea. Hence the concept of balance was found and illustrated with collages of contrasts: city versus forest, desert versus ocean, air versus cliffs and so on. The balancing man — the main source of inspiration — can be spotted here and there as well.
When the album artwork was done, «Brainstorm» invited «Wig» to take part in other current projects as well — video of the second single «Garden of Eden», video projections for the «7 Steps of Fresh Air» tour, design of merchandise and campaign materials.