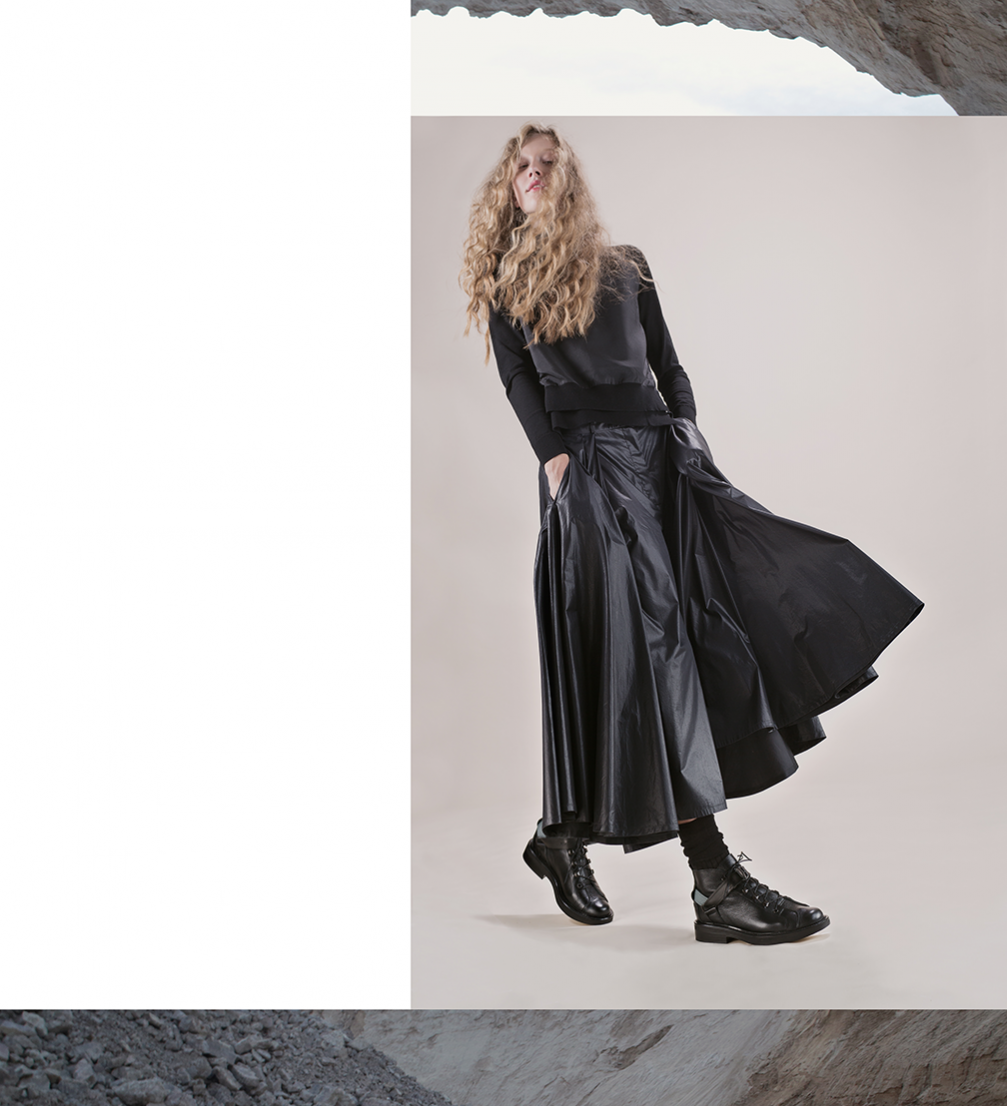 Photo by Vladimirs Svetlovs
Ankle boots for men and women from the latest collection of Elīna Dobele will make the journey to spring through the winter a more exciting one.
Whilst working on the 2015/16. autumn–winter collection, the designer Elīna Dobele went on many motorcycle rides, climbed the valleys of Kurzeme and contemplated about the freezing and snowy, yet sunny winters in Latvia. It may be because of them that the summers in Latvia are so full–blooded. Hence the Race Boots for him and her are inspired by historical motorcycle and cross–country skiing boots. Their form, lace hooks and straps remind of times when street and sports footwear weren't as different as they are today.
Elīna Dobele's workshop and boutique recently moved to new premises on Vaļņu iela 12, Riga, where the new collection is available too.