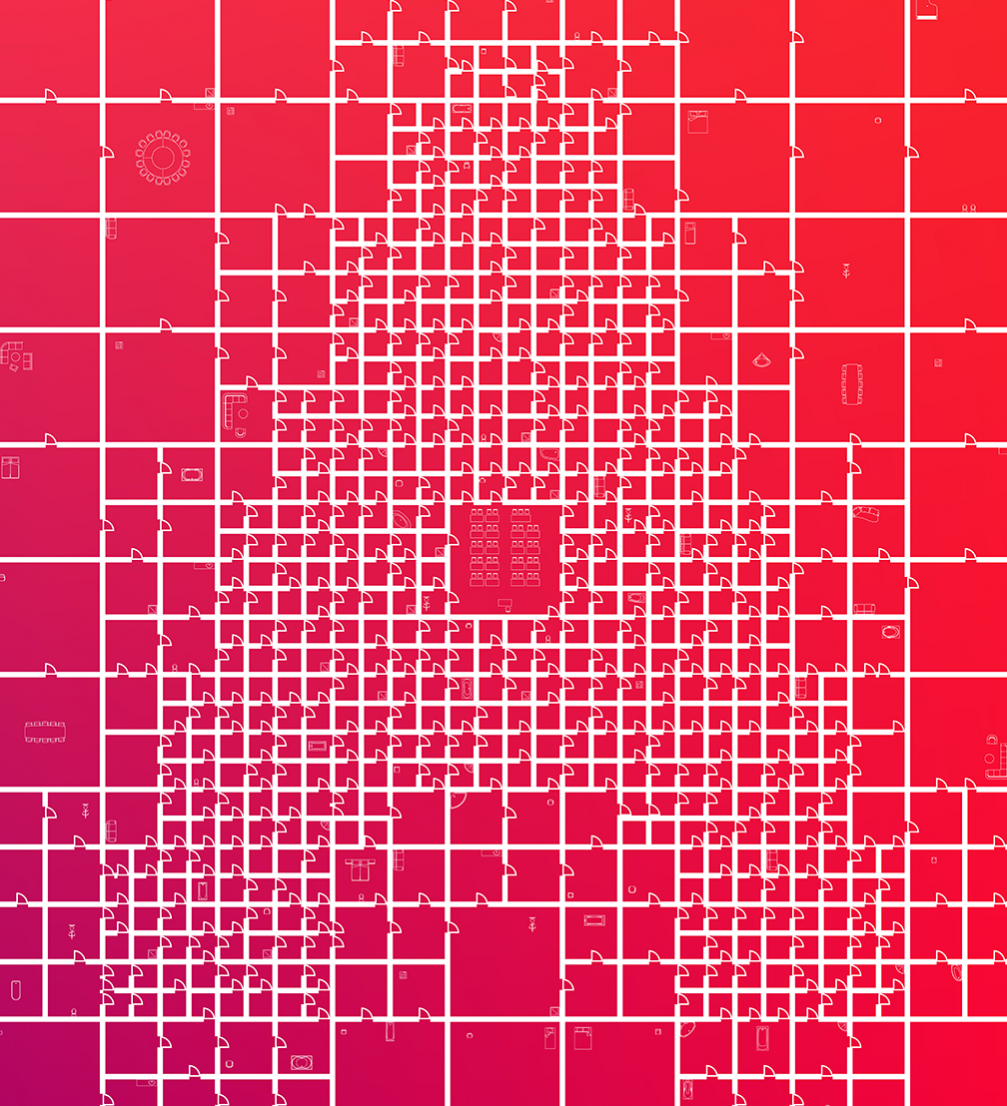 Illustration by RTU FAUP graduates
Riga Technical University Faculty of Architecture and Urban Planning (RTU FAUP) invites to the graduation ceremony and the opening of diploma project exhibition and catalogue «Amaze» on Friday, January 22 at 17.30.
The thirty–seven graduates of this year compare their studies with a maze where each one of them has been looking for their individual approach to design. The search has resulted in an engaged view on current challenges of urban development.
The diploma projects mostly address the development of spatial environment. Atis Sedlenieks has designed a Rail Baltica high–speed train station in Riga airport. Valts Gūtmanis has created a proposal for a new theatre hall for the National Theatre on a narrow strip of land between Kronvalda Boulevard and Riga Canal. Liene Švarce too had to deal with a peculiar site when designing a contemporary art museum in the territory of the former Riga Freight Station. Hilda Treija designed a youth activity centre in Ādaži, while Liena Brasla analysed the surroundings of Dailes Theatre and designed a new theatre hall and a museum.
Each year young architects show interest in historical heritage and its maintenance. Inviting the responsible institutions and the society to collaborate on improving the situation, Krišjānis Gulbis solved the spatial problems of Daugavgrīva Fortress, but Milana Matorigina studied the possibilities to revitalise the water tower in Āgenskalns.
One of today's topicalities is revitalising former industrial territories and preserving industrial heritage. Andra Odumāne in her project «Revitalisation of Cēsis Beer Brewery» has brought forward the role of public activities in giving an abandoned factory a second life.
Some graduates have chosen sites for their projects outside of Latvia. Sandra Sinka has designed an infectious disease research centre, but Elīna Skujiņa — a mobile hospital in Beijing, China.
The exhibition will be open from January 22 to February 22 at the atrium of RTU APF in Riga, Ķīpsalas iela 6.