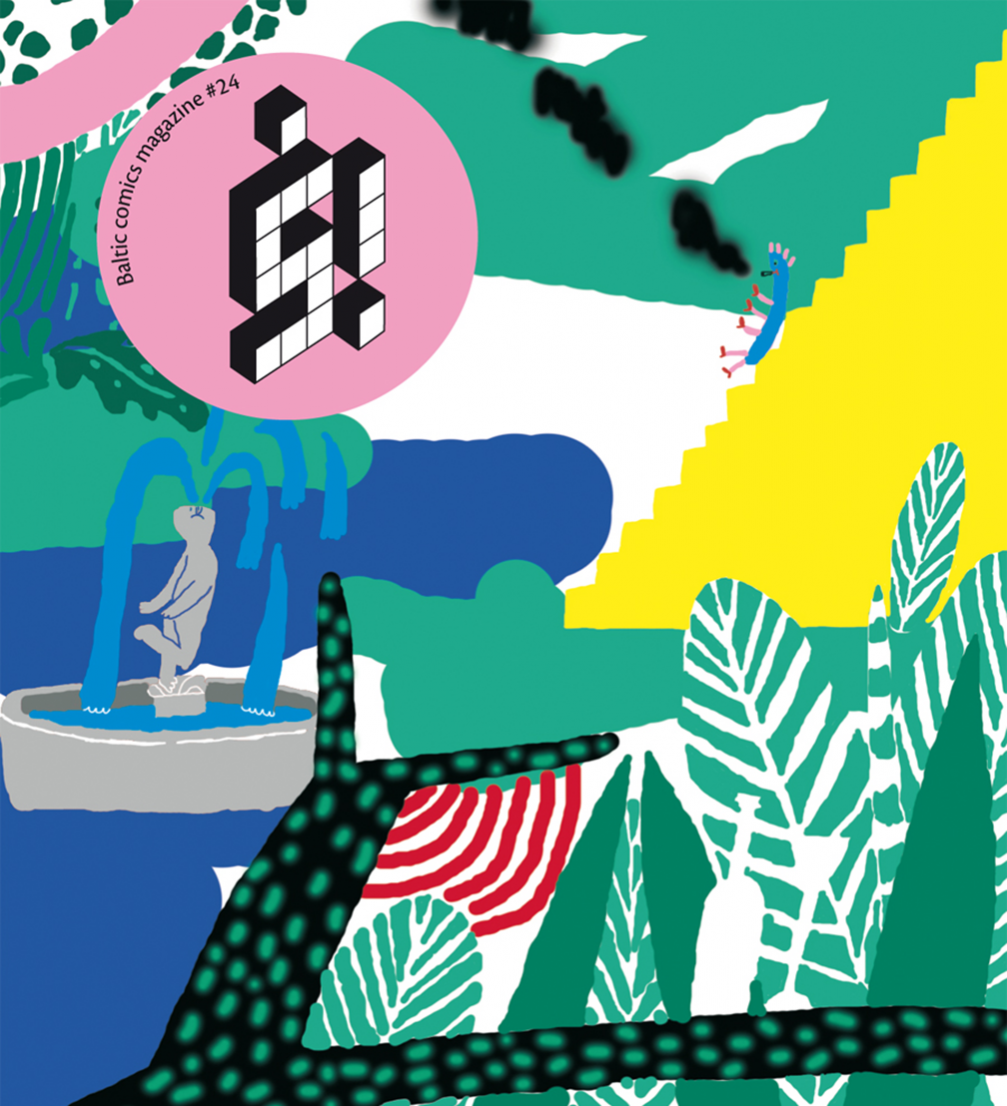 Cover illustration by Līva Kandevica
The 24th issue of comic culture magazine «š!» has just been released, and this time in its 164 pages 22 international comic artists, using various styles and techniques, have created visual stories that reveal the unpleasant corners of the city and introduce the reader to the strangest creatures and occurrences.
Stories Editorial February 24, 2016
The latest issue of «š!» is a compilation of stories that invite the reader to explore the deepest corners of the urban jungle — home to both ghostly, moonlit creatures and weirdly flamboyant characters. While in some strips one can find rather violent scenes, in others there's peaceful co–existence. The issue contains works by Līva Kandevica, Elīna Brasliņa and Mārtiņš Zutis, the winners of last year's comic strip contest «Urban Jungle», which was organized by «kuš!» magazine, the Belgian Embassy and Belux Latvian Business Chamber.
Contributors
Abraham Díaz (Mexico), Amanda Baeza (Chile/Portugal), Ann Pajuväli (Estonia), Dace Sietiņa (Latvia), Daria Tessler (Finland/USA), Disa Wallander (Sweden), Elīna Brasliņa (Latvia), G. W. Duncanson (USA), Hicham Amrani (France), Jean de Wet (South Africa), König Lü.Q. (Switzerland), Lee Kyutae (South Korea), Līva Kandevica (Latvia), Luke Pearson (UK), Mārtiņš Zutis (Latvia), Mathilde Van Gheluwe (Belgium), Sami Aho (Finland), Tara Booth (USA), Tsuchika Nishimura (Japan), Vivianna Maria Stanislavska (Latvia), Ward Zwart (Belgium), Zane Zlemeša (Latvia).
«š!» is published with the support of Latvian State Culture Capital Foundation. Available in stores «Randoms», «NicePlace Mansards», gallery «Istaba» and online.