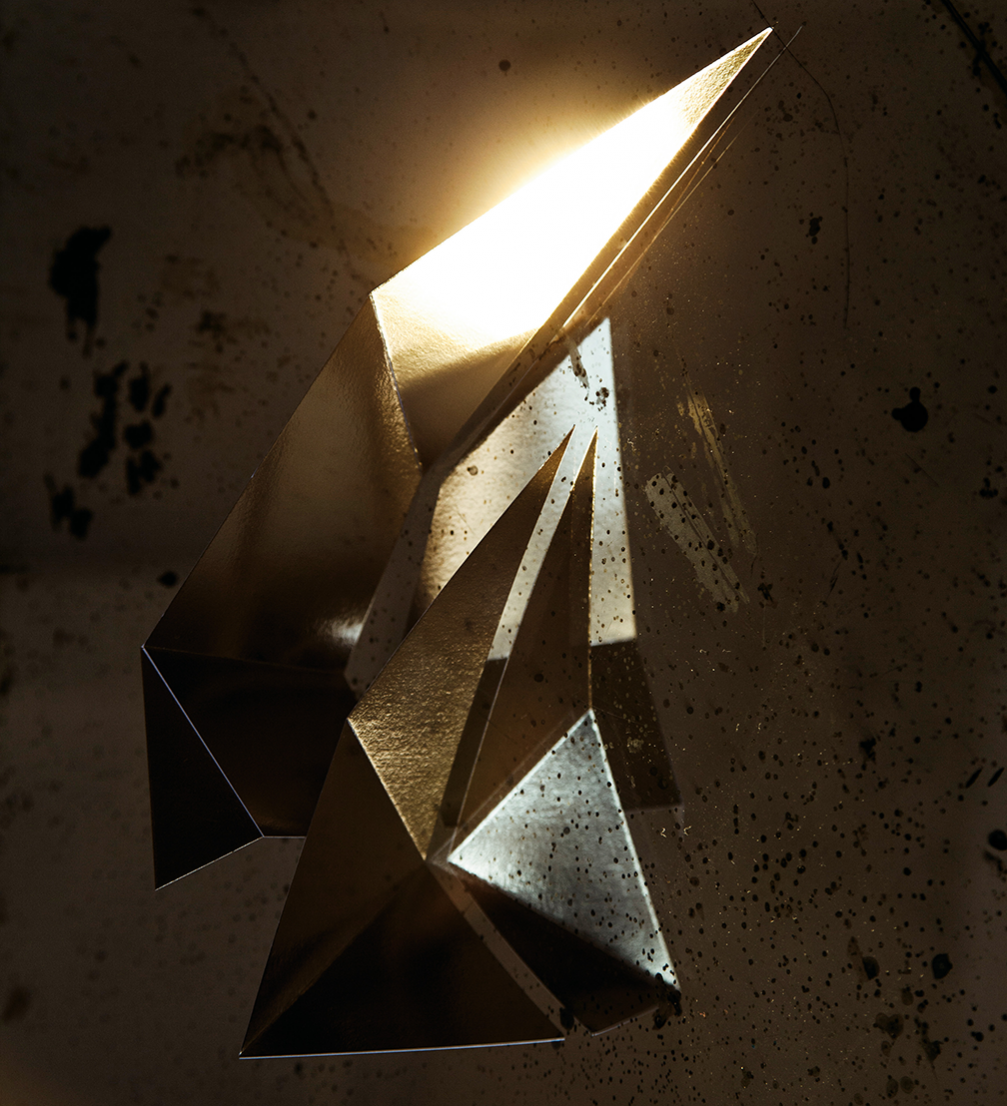 Cover illustration by Atis Jākobsons
Issue Nº37 of the culture and art magazine «Veto» explores repetition — in theatre, music, urban environment and elsewhere. The issue features interviews with director Vladislavs Nastavševs, social anthropologist Viesturs Celmiņš, leader of Latvian underground Indulis Bilzēns, and others.
Continuing collaboration with artists, the new «Veto» issue is illustrated by Atis Jākobsons, who, reflecting on repetition, has adorned the magazine's pages with images of asymmetrically folded paper.
The issue features an article on various self–made, mutable and experimental musical instruments, with comments by Artūrs Punte, a poet and musician from the creative collective «Orbita», Risto Puurunen from the extravagant Finnish band «Cleaning Women», and creator of unusual instruments, participant of the collective «Bērnu rīts» Maksims Šenteļevs.
The discussion section, dedicated to repetition in art and exhibition spaces, features an exchange of thoughts between artists Kaspars Groševs and Kaspars Zariņš, curator Kristiāna Kārkliņa and art historian Elita Ansone, while the field of literature is represented by Ieva Viese with her short story «Ash Wedding».
Style pages are the work of stylist Jūlija Volkinšteine and photographer Kristīne Madjare — they have invited the talented actress Guna Zariņa to explore a museum together.
This time the interviews of the 80–page issue seem to be especially promising. Social anthropologist Viesturs Celmiņš talks about the relationship between public sphere and public space, while the talented theatre director Vladislavs Nastavševs reveals his relationship with composing, actors and 19th century Russian poet Mikhail Kuzmin.
The magazine uncovers the life story of Indulis Bilzēns, multimedia artist and one of the pioneers of Latvian underground scene. It also features interviews with people whose main instrument is their voice — musicologist Valdis Muktupāvels, audiologist Antonija Apele and radio personality Māra Krontāle, while the band «Tehnikums» and artist Atis Jākbsons talk about their creative work.
«Veto Magazine» can be purchased at all newsstands, book and lifestyle stores, museums and exhibition halls. «Veto» is made with support from State Culture Capital Foundation.