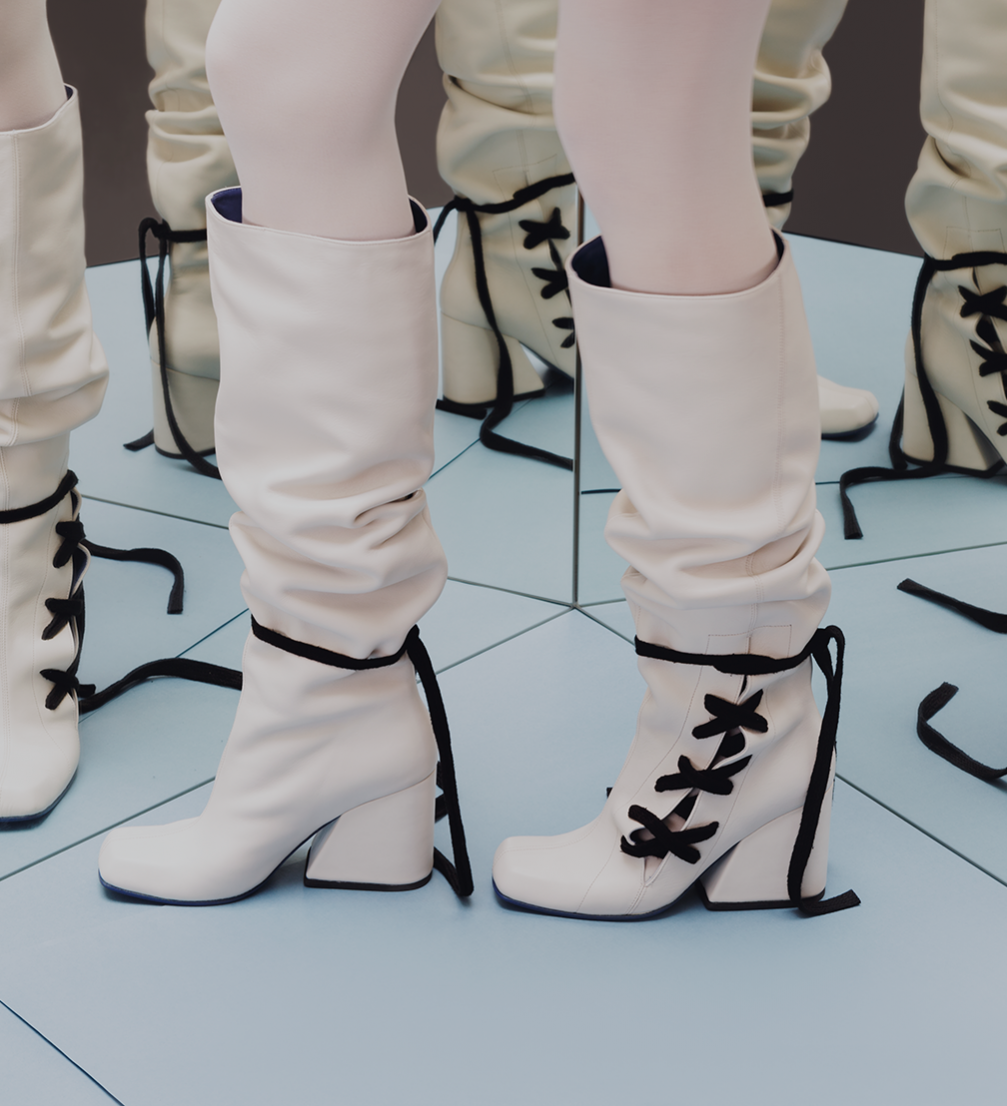 Photo by Andrejs Strokins
The autumn–winter 2016/17 collection «Dancing Marchers» of Elīna Dobele is based on the drawings of the designer's little daughter. In her imagination, shoes and boots give their wearers special powers.
This autumn, Elīna Dobele pairs jet black with ink blue, olive green and purple, and combines the smooth nappa leather and suede with metal details and rough cotton laces. The heels of the shoes are made by the designer herself.
Elīna lays out the concept of the collection: «When my little daughter was four, she gave me a drawing saying: «Mommy, I drew a shoe collection for you!» In her imagination, shoes and boots help their wearers in everyday situations by giving them superpowers. When you put on «Dance it Rather» boots, you become a dancing queen, but «Spring it Higher» help you jump from one cloud to another. When you don't have the patience to wait for an upcoming event, you can speed time up with «Step it Faster».» All the models of the «Dancing Marchers» collection are given corresponding names.
Starting from August, the collection is available for purchase at the «Elīna Dobele» concept store in Vecrīga. Available show sizes: 36-41 for women, 41–46 for men.