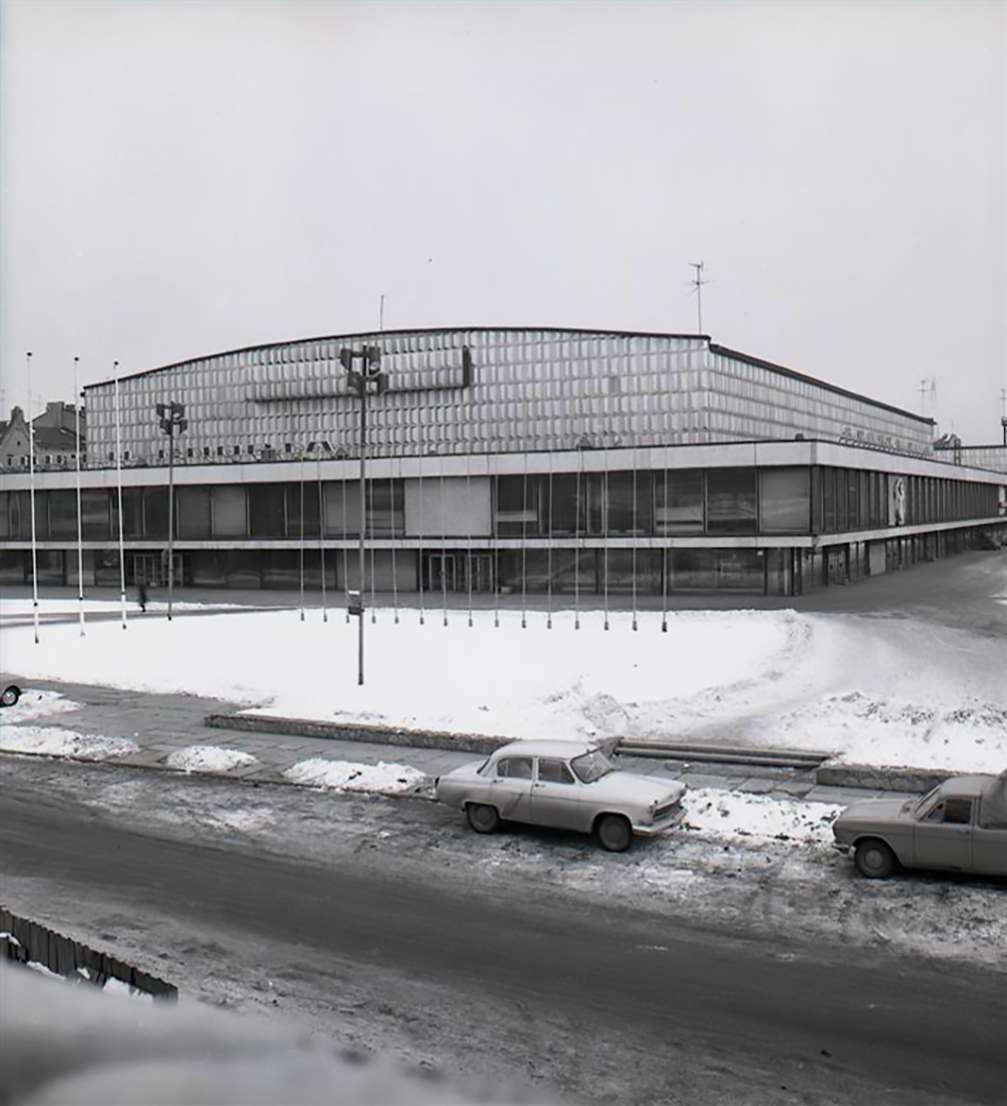 Former Rīga Sports Palace. Photo from the archive of Latvian Museum of Architecture
This Thursday, on October 13 at 16.00, «Kraukļa ligzda» («Raven's Nest»), an exhibition of works by Oļģerts Krauklis, will be opened at the Latvian Museum of Architecture, where it will be on view until January 13. It continues the museum's exhibition series that aims to review perceptions on Latvian architecture between 1960 and 1980, which is endangered due to the negative associations with the Soviet period. Once again, the exhibition confirms that also during the occupation Latvian architects managed to create world–class works.
Architecture was once seen as the art for eternity. But the post–war modernist generation has to experience demolition of buildings they designed. Rīga Sports Palace (1968–1970), once the largest multifunctional public building in Riga, was destroyed in front of very eyes of its author, architect Oļģerts Krauklis. However, values of the society tend to change. During the creation of the exhibition «Kraukļa ligzda», on September 29, the former administrative building of Proletarian District (1972–1980) in Rīga, Brīvības gatve 266, also designed by Krauklis, was included in the State Protected Cultural Monuments Register. The former cinema «Oktobris» («October», 1970–1978, now — Children's Science and Curiosity Center «Blue Wonders») in Daugavpils is next to candidate for this status. Specially for the project in Daugavpils Krauklis even developed innovative building materials, the acoustic building blocks. The residential houses of Soviet–era is mostly associated with standardized accommodation of low quality, but Oļģerts Krauklis has designed a series of original apartment buildings. There is his own workshop «Kraukļa ligzda» («Raven's Nest») in one of them.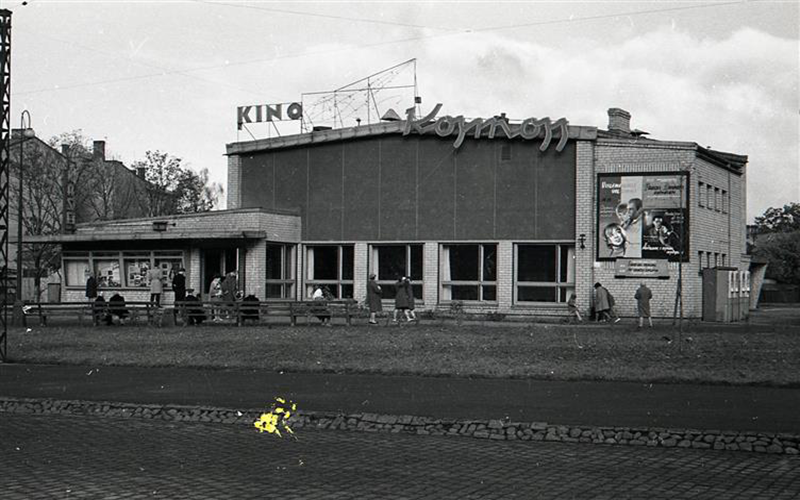 Oļģerts Krauklis graduated with honours from the University of Latvia Faculty of Architecture in 1955 — it was the time when major changes took place in the Soviet Union. The Khrushchev Thaw marked the end to the so–called «Stalin's baroque» to give way to more contemporary architecture and clean, functional forms. The new generation of architects, Oļģerts Krauklis, Modris Ģelzis and others, became the Latvian pioneers of the post–war modernist architecture. Throughout his creative life Oļģerts Krauklis remained faithful to principles of rational architecture — the building's design must be organically linked to the logics of its construction. Krauklis was inspired by the Nordic architects Alvar Aalto, Arne Jacobsen and their idea that the building should fit into the environment, terrain, landscape.
The exhibition «Kraukļa ligzda» is organised by State Inspection for Heritage Protection Latvian Museum of Architecture, curated by Ilze Martinsone, exhibition design — Tatjana Raičineca, «Radadara». The exhibition will be on show from October 14 to January 13 on weekdays at the Latvian Museum of Architecture, Mazā Pils iela 19, Riga.