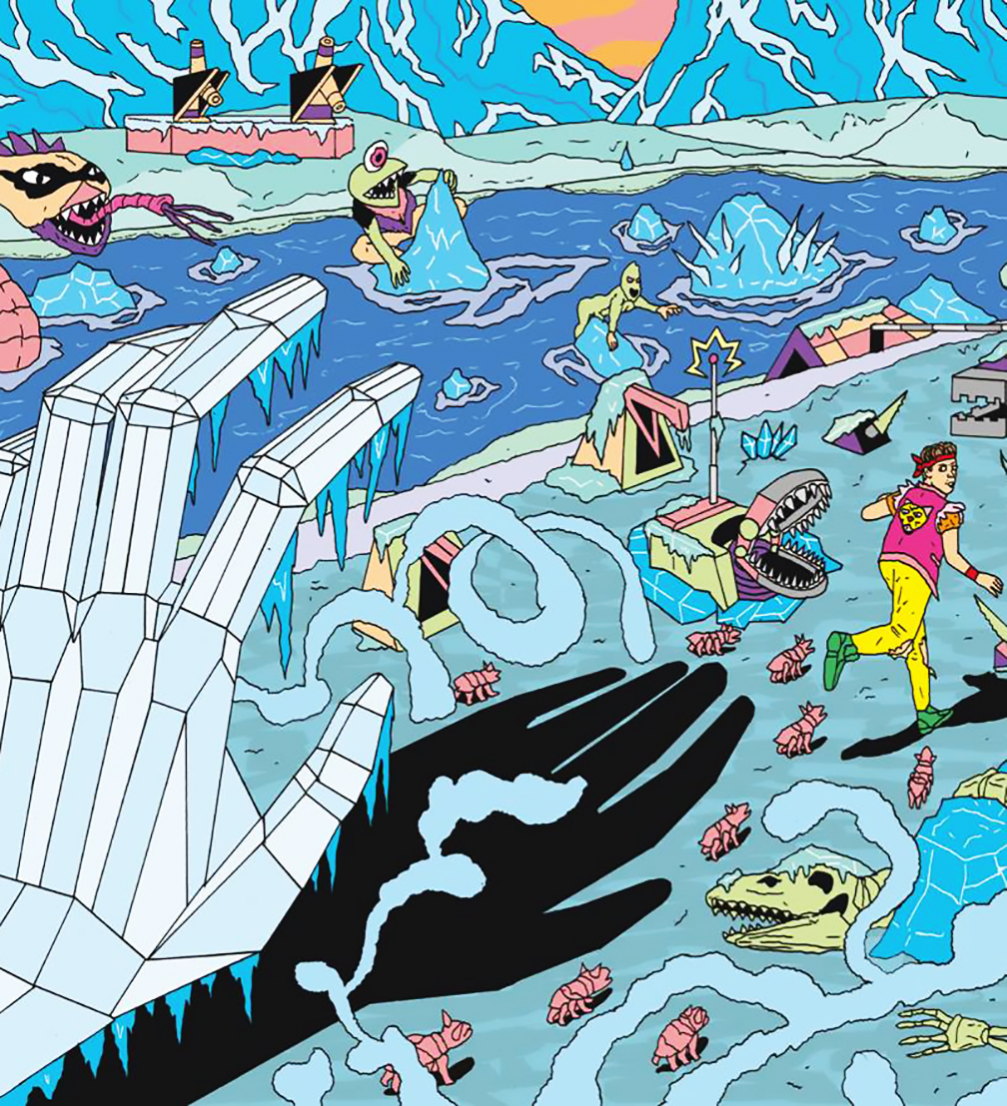 Illustration by Paul Paetzel
From February 24 to 26, the comic culture magazine «kuš!», in collaboration with the Goethe Institute, will organise a comic workshop, devoted to empty houses and abandoned places, which will be led by artist and illustrator Paul Paetzel. The application deadline is February 13.
Comic artist and illustrator Paul Paetzel lives and works in Berlin. He studied visual communication at the Berlin University of the Arts. Together with Ana Albero and Till Hafenbrak he publishes comics as «Edition Biografiktion». His works have been exhibited in Berlin, London, Antwerpen, San Francisco and Barcelona. There are many renowned brands among his clients, such as «Diesel», «Nobrow», Łódź Design Festival, Bayerische Staatsoper, Maxim Gorki Theater, «VW–Magazin», «Russian Prime Magazine», «The New York Times», «Neon Magazin» and «Zeit Campus».
From February 24 to 26 Paetzel will host a comic workshop in Riga. After an inspiring tour through the empty spaces of Riga with Mārcis Rubenis from the movement «Free Riga», Paetzel will focus on narration in comics. In parallel with storytelling, he will also teach how to prepare comics in duotone colours. After the workshop the comics will be printed as a riso zine and exhibited at the Goethe Institute from April 19 and a day later also online.
Potential participants from Latvia, Lithuania and Estonia can apply for the workshop until February 13 by sending an e–mail to David Schilter, editor of «kuš!» magazine. It must include: name, surname, city, link to one's blog, portfolio or three drawings or comics pages and brief motivation letter. The Goethe Institute offers four travel grants of 50 euros for participants from Estonia and Lithuania — the participant's interest in receiving a travel grant should be mentioned in the application.
The participation in the workshop on February 25 and 26 is mandatory. The workshop will be free of charge, working language — English. The venue — Goethe Institute, Torņa iela 1, Rīga (entrance from Klostera iela).