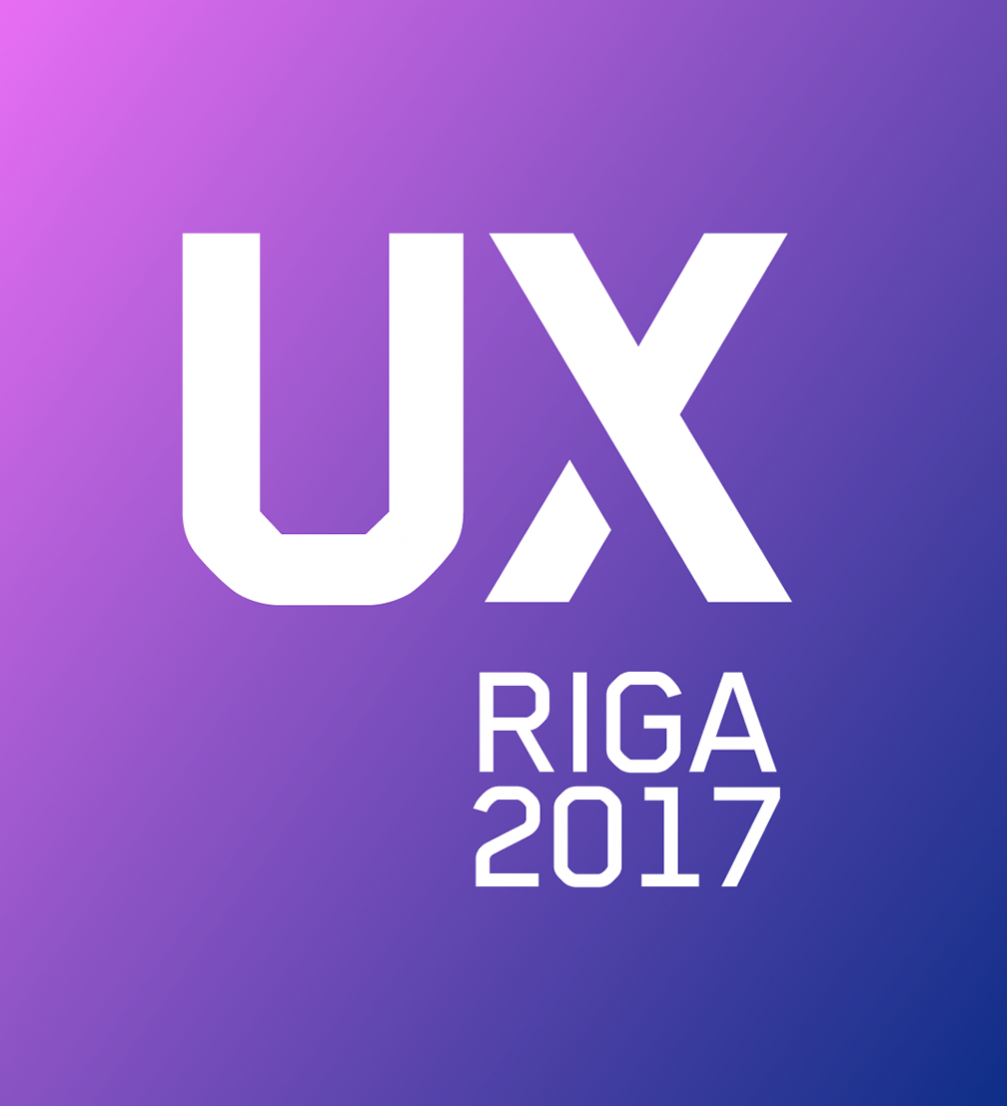 From February 22 to 24 the fourth conference «UX Riga», devoted to digital product design, will take place in Riga. The organisers have invited international speakers, authors and other creative people from the Baltics to share their knowledge on user experience, design trends and usability.
This year, the conference «UX Riga» has grown into a three­–day event and it is internationally recognised as one of the conferences worth visiting for web professionals. «UX Riga» will feature one–day conference and other days will be dedicated to in–depth workshops. This year's conference will focus on the strategy behind products and design and innovations.
The main events of the conference will take place on February 23, when its visitors will have the opportunity to hear inspiring and educational stories from world–class speakers. The themes discussed at the «UX Riga 2017» will be design strategy, culture of a design team, the Jobs to be Done (JTBD) approach for new product development and effective positioning, e–commerce tricks, basic principles of design, socially influencing, human behaviour changing systems and innovation trends for the next years.
Two–hour long masterclasses will take place on the first day of the conference to give the opportunity to practice design thinking and experience how better products can be made with a help of «Lego» and by engaging clients in the design process. The attendees will learn about User Journey Mapping approach, prototyping of mobile applications as well as about the importance of documentation during the creation of digital products from the Berlin–based design company «Fjord».
At the same time, the full–day workshops will be an opportunity to learn about the JTBD theory for developing new products and positioning them, the principles of socially influencing systems and making of responsive e–commerce systems.
Managers of e–commerce, self–service and e–channel managers, entrepreneurs, IT specialists and analysts, customer service managers, marketing specialists, content managers, designers, developers and others who wish to build their web solutions oriented to the needs of users and promote their business are welcome to the «UX Riga 2017».
The conference is organised by «UX Riga» and «Cube Systems» with the support of «C.T.Co», «Accenture» and «Tieto». The main aim of the organisers is to foster a wider understanding of the basic principles of usability in order to increase user–oriented e–solutions in both private and public sector.
A detailed programme of the conference is available on the website of «UX Riga 2016». The ticket costs 199 euros, while the price of the full–day workshop is 250 euros. The venue of the conference is «Radisson Blue Hotel Latvija», Elizabetes iela 55.