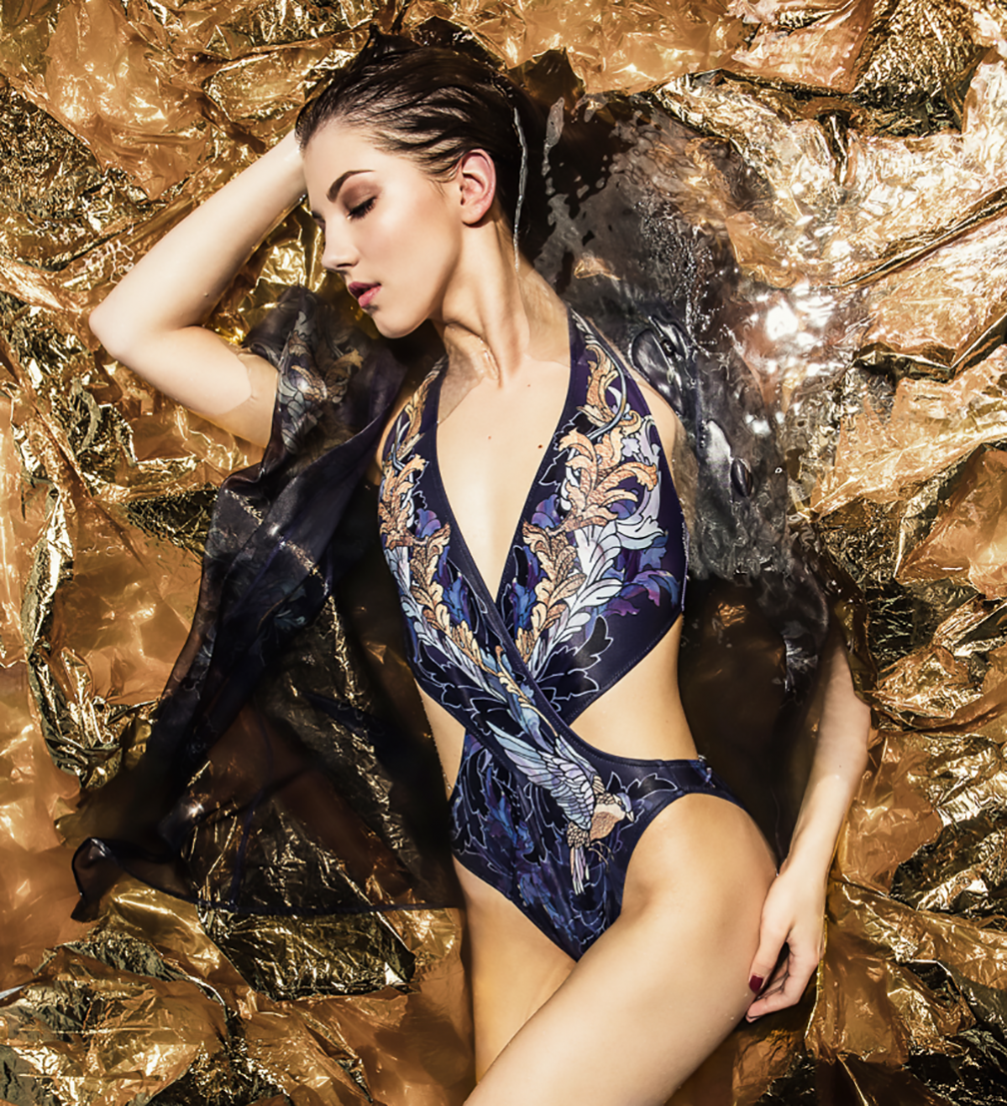 Fashion design label «ZIB*» has launched its new collection «Secret Oasis» that stands out with playful and bright variety of vivid swimwear.
The «Secret Oasis» collection by «ZIB*» tells a story about a mysterious place — the beautiful oasis, where one can hide from the summer heat. The design of the clothes features vibrant colours, feminine details and bright prints that are key characteristics of the label.
Tropical motives of flora and fauna are mixed with geometrical details, shades of saturated pink and greenish–blue dominate the prints of the swimwear. The collection includes bikini, one piece and cross front swimsuits as well as scarfs and loose kimonos made by using sublimation printing technique.
The fashion and design label «ZIB*» regularly presents new collections since 2012. There are four textile artists on the design team of «ZIB*», all graduates of the Art Academy of Latvia Textile Department: Inga Priedīte, Baiba Šauriņa, Līva Liniņa, and Irēna Andrejeva.
The «Secret Oasis» collection is available for viewing and purchase on «ZIB*» online store.