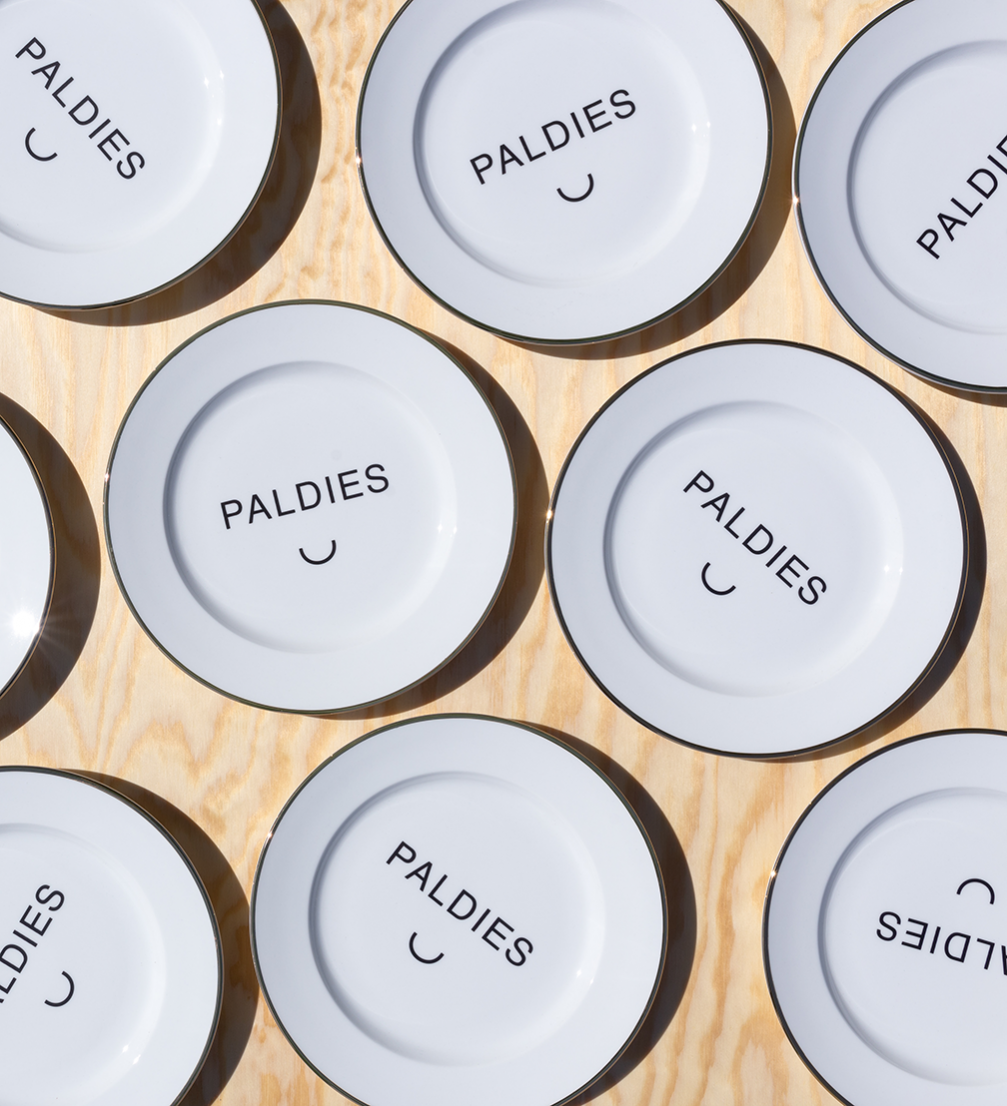 Last year, graphic designer Madara Krieviņa launched a series of four plates with drawings by illustrator Anna Vaivare. Now the fifth plate with the word «Paldies» («Thank You» in Latvian) and a gold rim is out. It is complemented with a story by Luīze Pastore.
««Paldies» was the third word our son Jumis said after «tēte» (daddy) and «mamma» (mommy), so it seemed only logical to devote the next series of plates to it. What do you say when the meal is over? Thank you! So kids can learn letters and good manners,» graphic designer Madara Krieviņa reveals her sources of inspiration for the latest work.
Each plate comes with a little story book. The second story with the title «Paldies pasaka» (Thank You Tale) is written by children's book author, writer Luīze Pastore who, in her own words», «writes to make life more exciting». She has won various awards for her previous books. «Paldies pasaka» is a fun story of a capricious boy who doesn't want to eat breakfast and a hungry cat who gladly eats both portions.
Each «Paldies» porcelain plate has a real hand–drawn gold rim. The porcelain plates measure 23 cm in diameter; they are printed in Riga using the durable decal technique. In honour of the 60th anniversary of «Helvetica» font, which is celebrated this year, «Helvetica Regular» in 60 points is used for the lettering.
The plates are available for purchase in the online store of «Mjau» with delivery in Latvia and several other European countries.