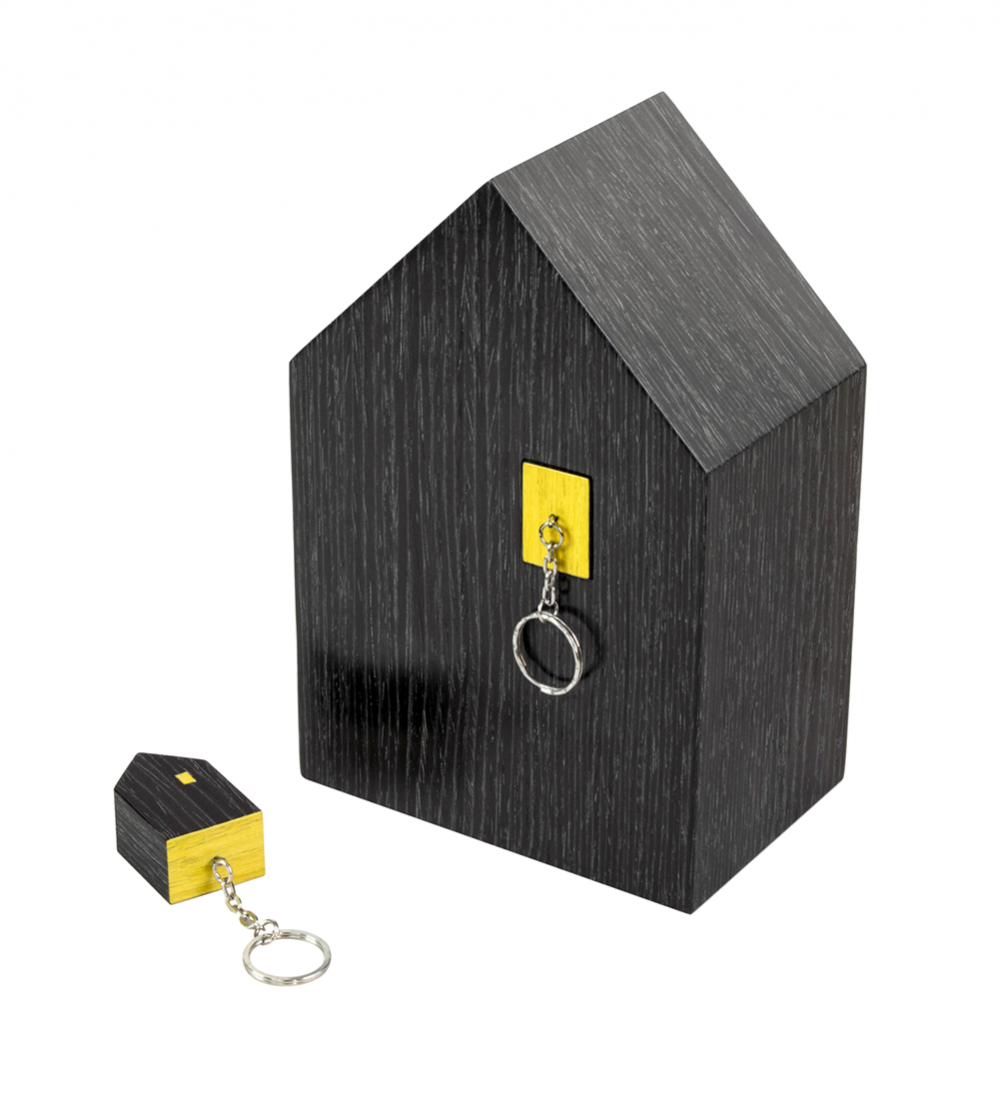 Photo by «Bug Wooden Accessories»
The brand «Bug Wooden Accessories» has launched a new collection «Feels Like Home», designed by using elements of an archetypal house. The collection features both wearable wooden accessories and interior objects.
The name of the brand «Bug Wooden Accessories» is quite self–explanatory — the company creates small wooden objects: flasks, bow ties, cufflinks, neckties, brooches, hair accessories, earrings and rings. The accessories are made out of oak, walnut, maple, birch and ebony, and exotic veneers, while the natural texture is emphasized with wax or varnish polishing.
The visual and ideological symbol of the latest collection «Feels Like Home» is a simple house with a gable roof and one illuminated window in the dark silhouette. The collection features various wooden accessories for men and women — cufflinks, tie pin, ring, earrings and a pendant. However, according to the designers, the main object of «Feels Like Home» is a key ring with a holder. The authors hope that this object could change the habits of the user and would make it easier to find the missing keys. It also serves a symbolic reminder of home one can carry with them when leaving for work in the morning. Currently, the rack is available with one hole for the key ring, while it would probably be more useful for the brand to create products for more than one key.
This month, the collection «Feels Like Home» got the third place in the annual design competition, organised by the Latvian Designers' Society. The public presentation of the collection will take place on October 19 at 18.00 at the concept store «Riija», Tērbatas iela 6/8, Riga.