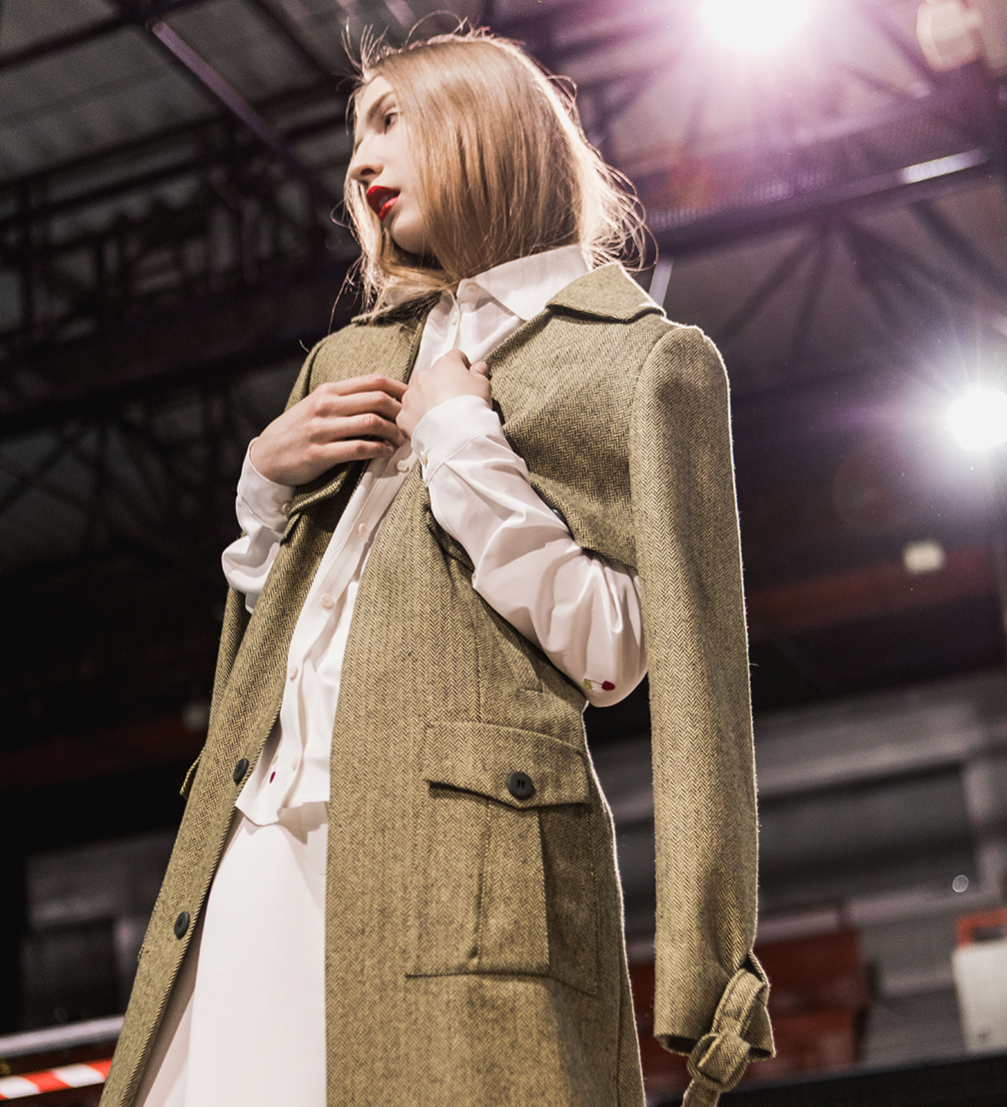 An emerging fashion designer Melānija Vilka received the Grand Prix after taking part in the competition «Young Talent», organised by the Latvian Fashion Week «Fashion Manifestation». Her collection is devoted to a city gardener — a woman who loves to look confident and stand out in a crowd.
Stories Editorial December 13, 2017
The Latvian Fashion Week «Fashion Manifestation» took place in Riga in November and featured the fashion show and competition for upcoming fashion designers «Young Talent». The fashion collections were judged by the jury — fashion journalist, historian and professor Lyuba Popova from the New Academy of Fine Arts in Milan, as well as local fashion artists Dāvids and Asnāte Smeltere.
The Grand Prix was awarded to Melānija Vilka for her collection «City Gardener», which is her graduation work at the Art Academy of Latvia Fashion Department. It was supervised by the fashion designer and lecturer Indra Komarova.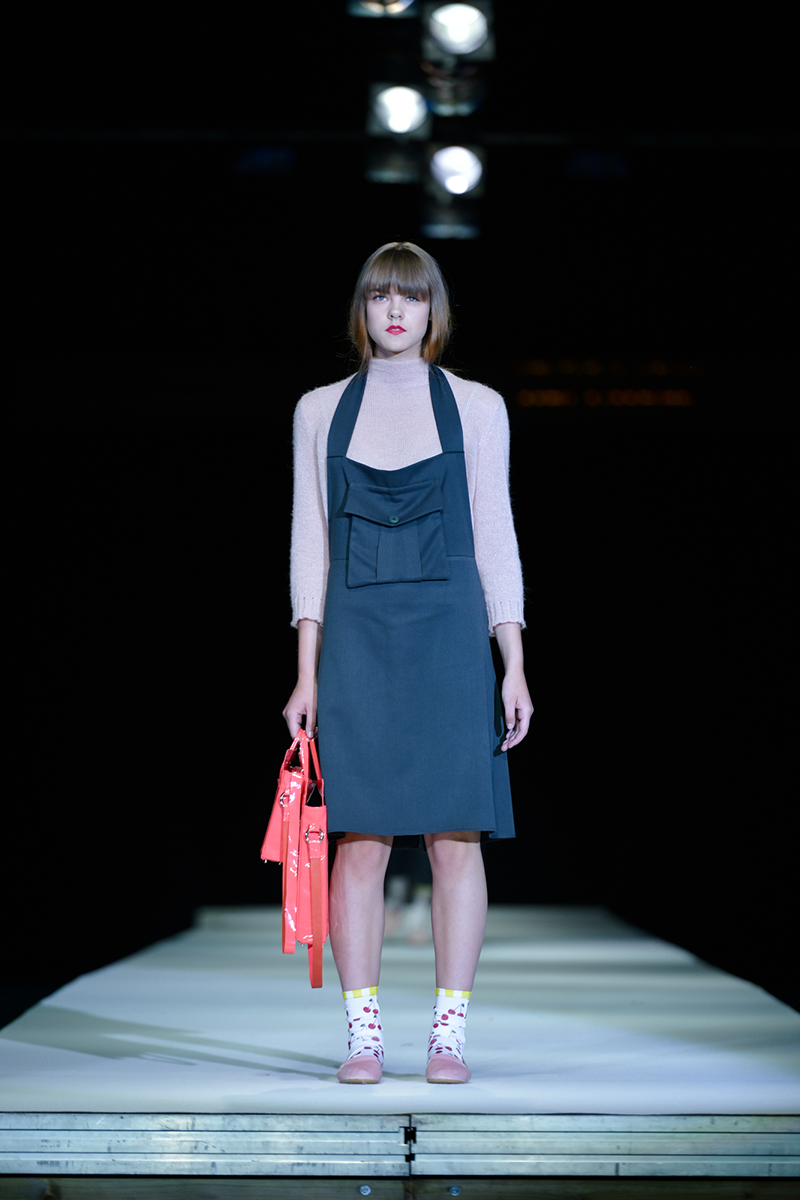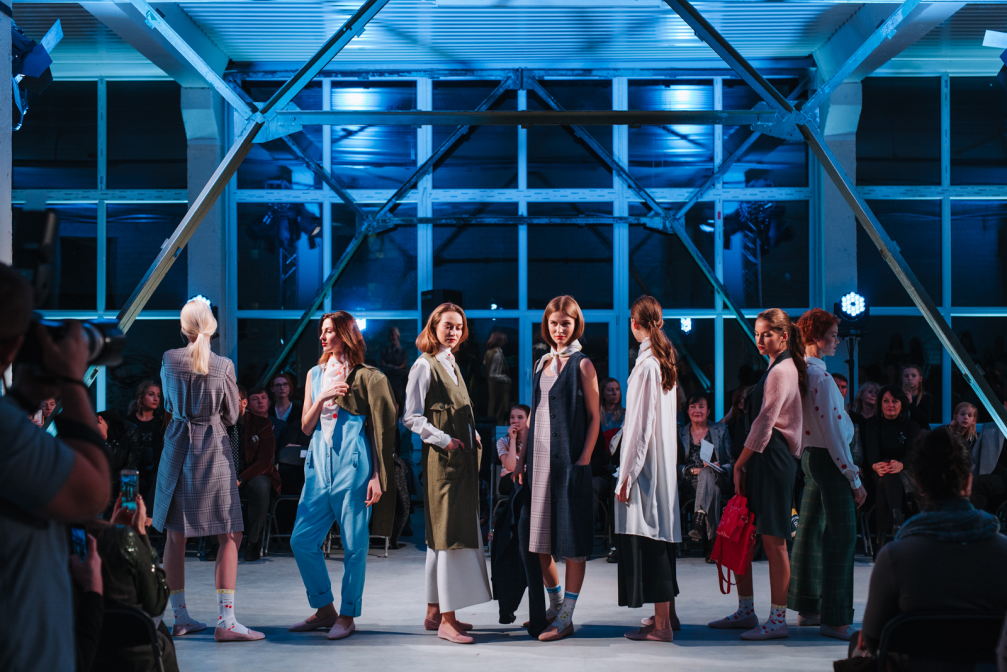 The collection is based on the idea of a woman — a gardener, who is exploring herself and reaching for perfection through gardening. The initial idea has come from a classical tailoring, where the form and silhouette depend on functionality, with a great emphasis on proportion. A cherry tree has been selected as a symbolic connection of the whole idea, symbolizing a tree of happiness which for the author also embodies a feminine maturity and confidence.
The city gardener is a sophisticated woman who embraces her flaws, thus allowing her to stand out in a crowd.
Melānija explains that the collection pays great attention to woman's feelings: «A garden helps to take care of one's inner world. It doesn't matter whether it's a spacious and well–equipped or just a tomato pot on a balcony,» she says. All garments can be easily combined and transformed. For example, a coat can turn into a vest or a jacket. The clothes are made from fine fabrics like silk, wool and viscose. The author of the collection herself is currently continuing her Master studies at the Art Academy of Latvia.