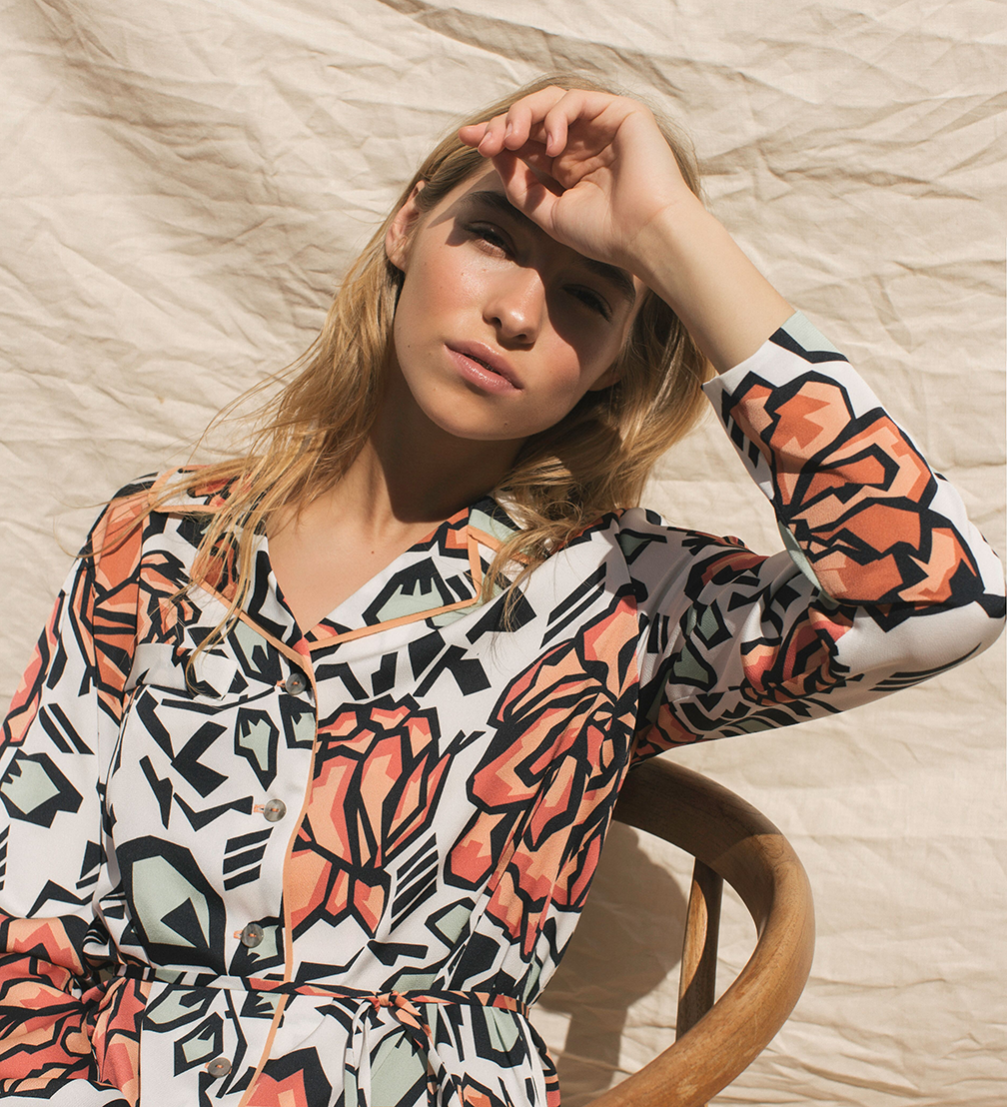 After a successful participation in the Riga Fashion Week and Shanghai Fashion Week last October, the Spring–Summer 2018 collection by Latvian fashion brand «Deeply Personal» is now available in stores.
The Spring–Summer 2018 collection by «Deeply Personal» was inspired by David Hockney's pool series paintings from the 1960's and 70's, as well as the modern architecture of Los Angeles during those decades. This theme continues the designer's wish to expose the guilty pleasures of society and also of herself. This lounge style inspired collection features trendy and relaxed silhouettes with clean lines and trendy details. The brand creates garments for their modern muse: a woman who has her guilty pleasures in–between combining an active business and family life.
«Deeply Personal» is a contemporary women's ready–to–wear fashion brand from Riga, Latvia, founded by Elīna Vanaga. The brand is represented in prestigious showrooms in Paris, Shanghai and Tokyo. Since the brand's establishment two years ago, their collections have been available in almost 30 stores worldwide. The Spring–Summer 2018 collection will now be available in five new stockists in Japan, including the prestigious department store «Isetan Shinjuku» in Tokyo. The brand has received awards from «Vouge Talent» and Baltic Fashion Federation.