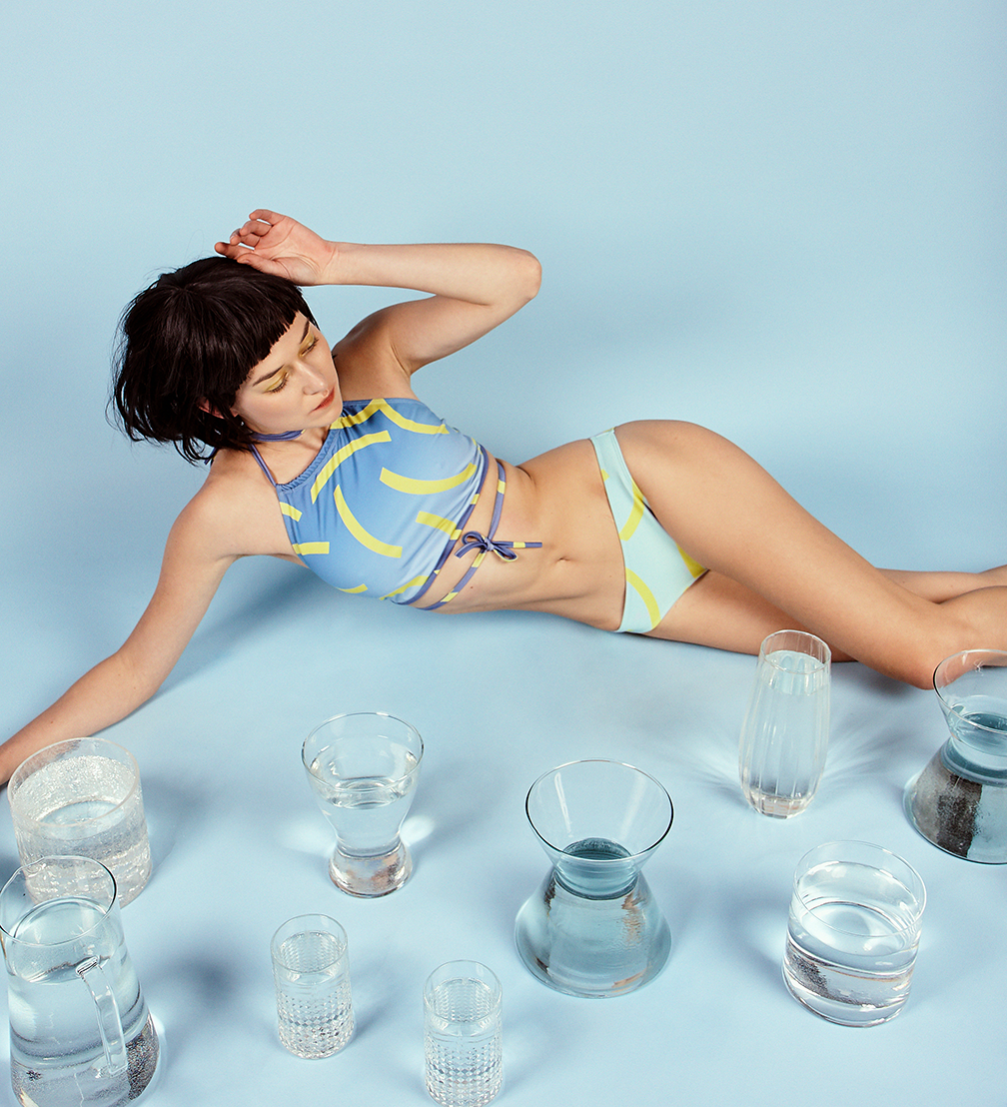 Photo by Julia Prohorenkova
Swimwear and lingerie brand «Collar» has revealed its latest, Summer 2018 collection. It is inspired by David Hockney's lucid waterscapes, the glimmering reflections of light and their patterns. It is a reflection of his strikingly expressive painting manner and fearless play with colour.
Exploring light throughout its daily cycle, the swimwear designs by «Collar» have adapted prints, created after the impressions of a particular time of day — sunrise, the zenith of the Sun, sunset and moonlight. While lingerie pieces have borrowed the colour mood of haze and wavering vapour atop the water's surface. «Illuminate» is a study of the seaside climate, designed by Monta Apsāne.
Collection's pieces feature clean, ascetic forms and gutty, colourful prints. The cut introduces a novel addition to «Collar» designs — laces that can be tied both classically and alternatively thus deconstructing the old and creating new silhouettes.
Ieva Laube, the representative of «Collar» emphasizes that the brand believes in the beauty of unconventionality and strives to dress the personality, not a body type, encouraging women to love their skin, their being and the tiny imperfections fully and honestly. «Collar» sees women as gentle, ethereal creatures, embodying determination and strength in a seemingly fragile beauty.