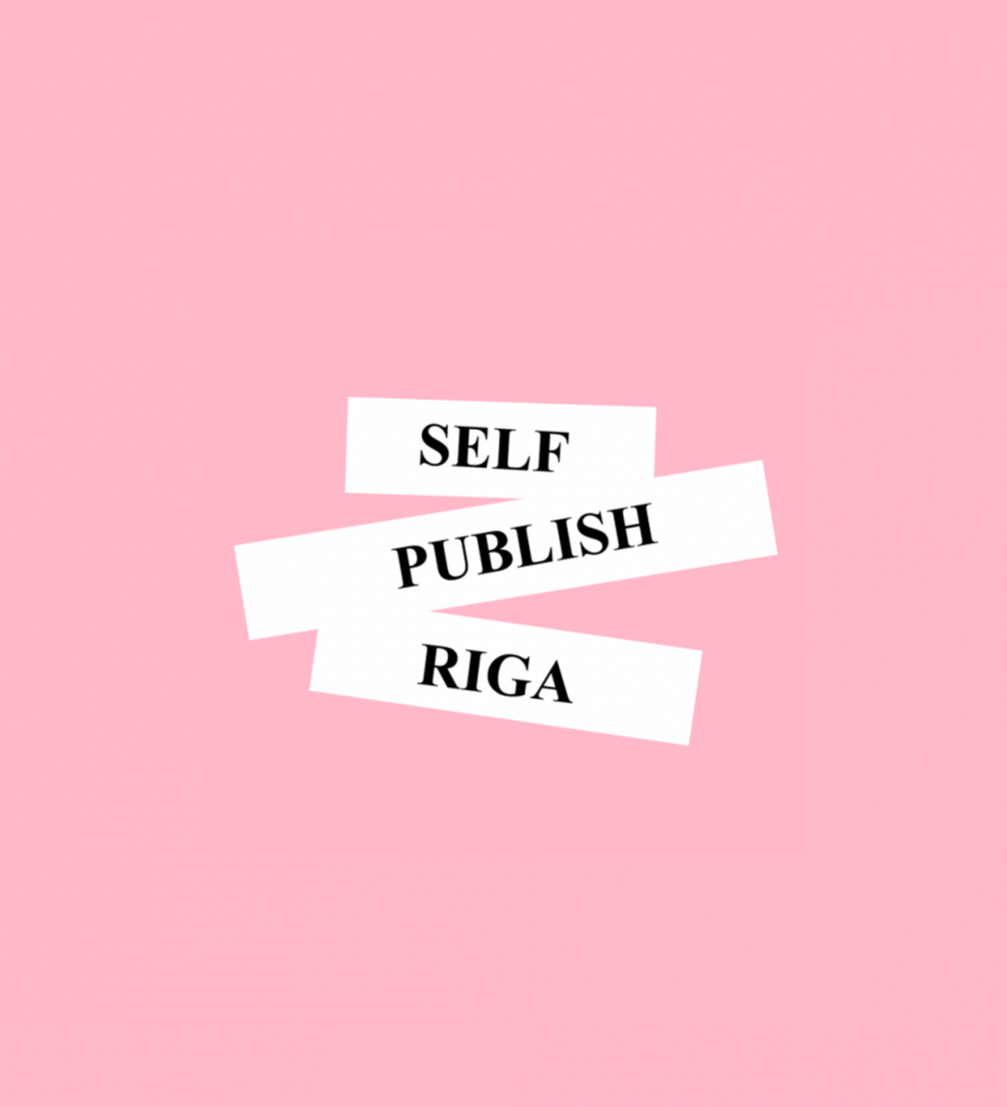 Visual identity by Zigmunds Lapsa
Photographers and visual artists are invited to submit self–made, unpublished photobooks and book dummies to an international contest «Self Publish Riga» until April 30. The best of submitted works will be presented at an exhibition, which will take place during the Riga Photomonth.
«Self Publish Riga» is an annual series of events dedicated to photobooks and self–publishing, organised by ISSP in Riga, Latvia, as part of Riga Photomonth. The events will introduce the self–publishing movement, its possibilities and most interesting examples to a wider public.
This April, the third edition of the of the «Self Publish Riga» photobook dummy contest is also announced in collaboration with Kaunas Photography Gallery, and Printing house «Kopa» to publish the winning dummy. Additionally, the author of the best dummy from the Baltic states will be awarded a free place at the International Summer School of Photography (ISSP) 2018 at a workshop of their choice.
A shortlist of the submitted dummies will be a part of the «Self Publish Riga» exhibition taking place at the ISSP Gallery in Riga from May 10 to June 3, 2018. The Top 10 dummies will receive a special online feature and will be promoted by FK and YET Magazine.
All entries to the contest will be judged by an international jury: Founder and Director of the Kassel Fotobookfestival and Founder of the Kassel Photobook and Dummy Awards Dieter Neubert, book designer, editor and publisher at «Akina Books» Valentina Abenavoli, London–based editor and writer, the managing editor at the «Photocaptionist» and assistant reviews editor at the «Burlington Magazine» Lisa Stein, director of Kaunas Photography Gallery (Lithuania) Gintaras Česonis, photobook designer and publisher, Founder of «Brave Books» Tom Mrazauskas and photographer, writer and curator of «Self Publish Riga» Evita Goze.
The contest and exhibition are organised by ISSP in cooperation with Riga Photomonth 2018. More information on the contest can be found on ISSP website.