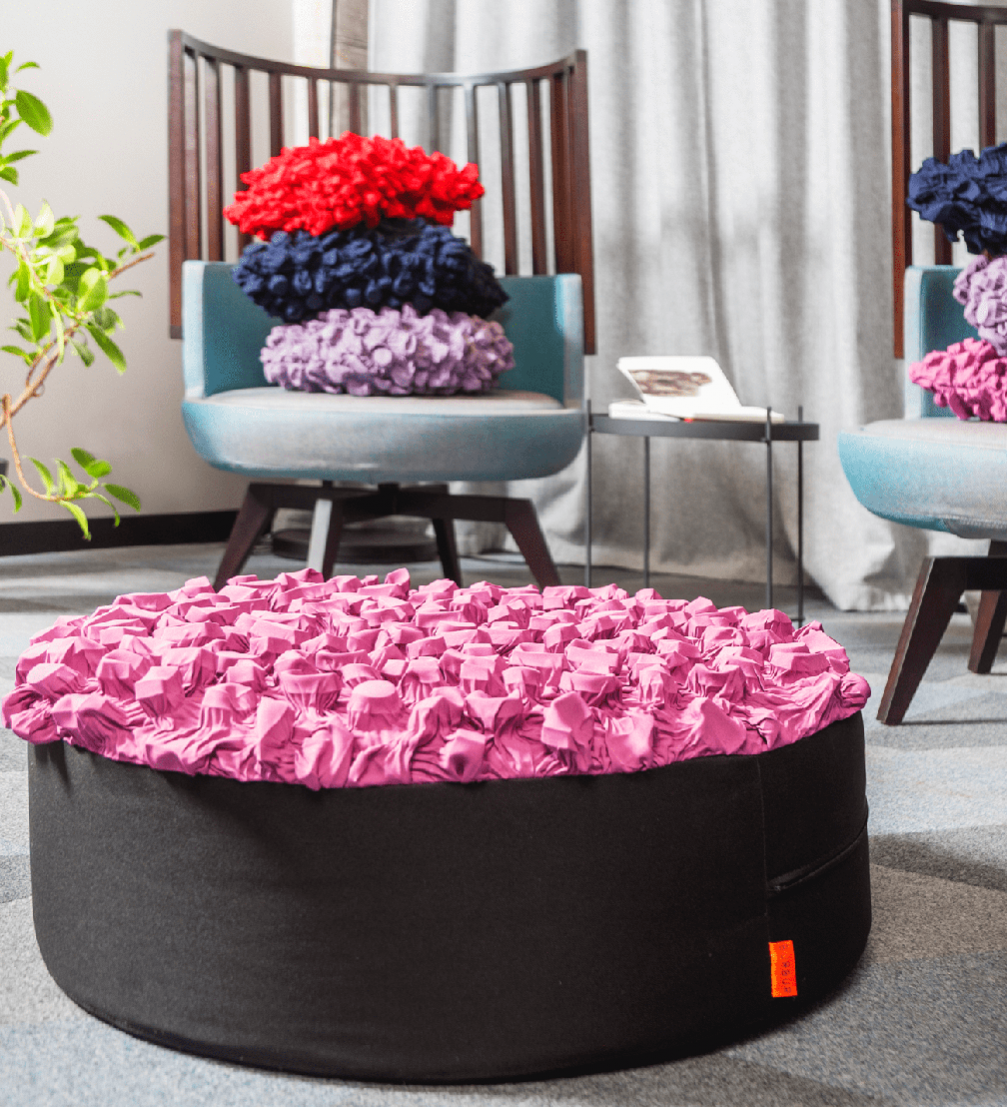 The social enterprise «BlindArt» has launched a new product — interior objects and accessories collection «BurBur». The decorative cushions, poufs, bags and shopping totes are made from a unique 3D fabric, created by sightless and visually impaired people.
«BlindArt» is a social enterprise platform aspiring to create a tangible impact on social processes since 2007, by providing work opportunities to sightless and visually impaired people, as well as by organising other projects that develop their talents and promote equality within the rest of the society. «BlindArt» has successfully involved more than 300 people with visual impairments in its activities.
The latest project «BurBur» is implemented in collaboration with the Association of the Sightless, the Art Academy of Latvia, the European Social Fund, and development finance institution Altum.
In this project, four sightless and visually impaired women are hired to make five different kinds of design products inspired by an age-old Japanese shibori technique. By adapting this method to the contemporary aesthetic standards and technological opportunities, unique fabrics in various 3D textures have been created.
The collection includes poufs, cushion cases, cushions, rectangular and triangular bags, as well as shopping bags. The production of every material requires about ten hours, excluding the post-production stage, and tremendous care. The hand made 3D texture is formed without any filling or other aids, therefore each product is slightly different.
The organisers of the project say that the «BurBur» polyester goods can be used on daily basis without losing the effect of the fabric. They are easy to maintain and washable, following the given instructions.
«BurBur» colours and textures are inspired by nature and environment — the products are available in coal black, bright red, lavender violet and concrete grey. Special orders can also be placed by contacting the «BlindArt» team.