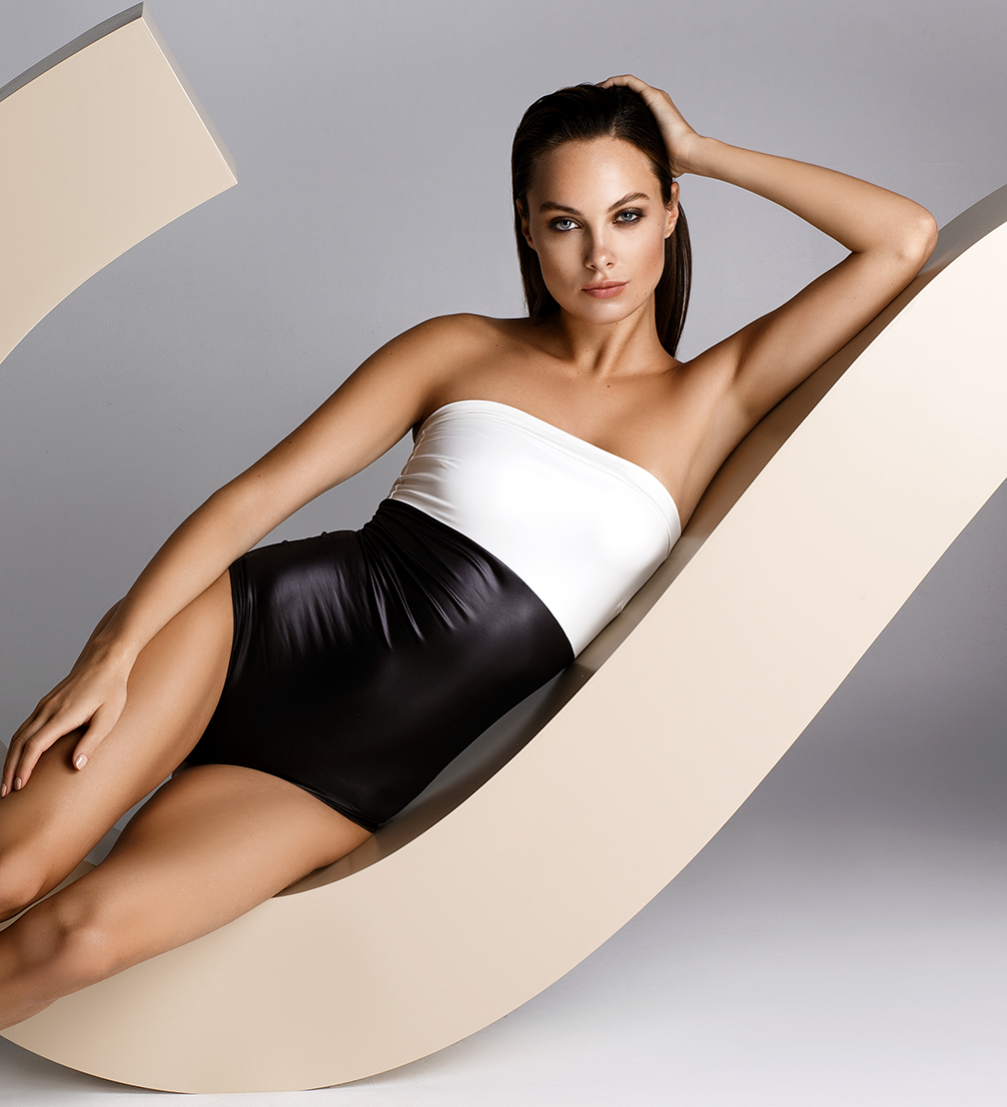 On July's hottest days, the latest collections «Lines» and «Couture» were presented by the exclusive swimsuit and beachwear brand «SLOW beachwear». Black and white beach outfits, designed by Elīna Štobe, feature classic silhouettes and elegant, feminine details.
Women's luxury SPA and beachwear brand «SLOW beachwear», founded by artist, designer Elīna Štobe in 2017, has launched two new collections — the capsule collection «Couture» for brides and the collection «Lines». «Couture» features five ornate and sophisticated beachwear garments for special occasions which will be made on demand. The white swimsuits with fine embroidery, beads and petals, are created for a wedding on the beach and sweet honeymoon moments after the big event. «Today women have access to a broad range of various clothing but beautiful beachwear mostly is forgotten. It is the same with wedding ceremonies. You can find almost everything, the right place, dress, table setting and flowers. What you can't find is marvellous beachwear to go on a honeymoon or to marry on the beach,» Elīna Štobe explains the reasons why she came up with the capsule collection. «SLOW beachwear» is the first luxury brand in the Baltic states to create a beachwear collection especially for brides.
While the second novelty of the season is the collection «Lines», which is designed to highlight women's figure. The elegant silhouettes of these swimsuits are suitable for various body types. The collection «Lines» is made from laminated microfiber material which looks like leather and is nice to touch. All garments of the brand are designed and produced in Latvia using materials from Italy.
Currently, the garments by «SLOW beachwear» are available at «Stockmann», «BOLD», «BOLD Dacha» and «Vaļņu4», as well as on the brand's online store.