At the beginning of this year, the Riga Chair Factory (internationally known as «RIGA ChAIR») presented a new product, an ergonomic classroom chair for students. It serves as a tool to encourage more effective learning process through a modern and creative school environment. Currently, the product idea is being developed in an effort to find the most suitable solution for the needs of the pupils.
The education system in Latvia is in front of radical changes. The reform is meant to provide the schools with the approach, knowledge and skills, necessary in the 21st century. The designers of «RIGA ChAIR» believe — the school environment should change along with the learning content. Their input in this development is a classroom chair «Tip», which is suitable for a dynamic and creative learning process.
It has been proven that motionless sitting lowers the ability to concentrate, damages the body posture and impairs one's well–being. The best employers provide ergonomic office chairs for their employees, and just as important are the comfortable working conditions for a growing body in the student's workplace. The «Tip» chair ensures relaxed sitting during the lessons that is more ergonomic than the static one.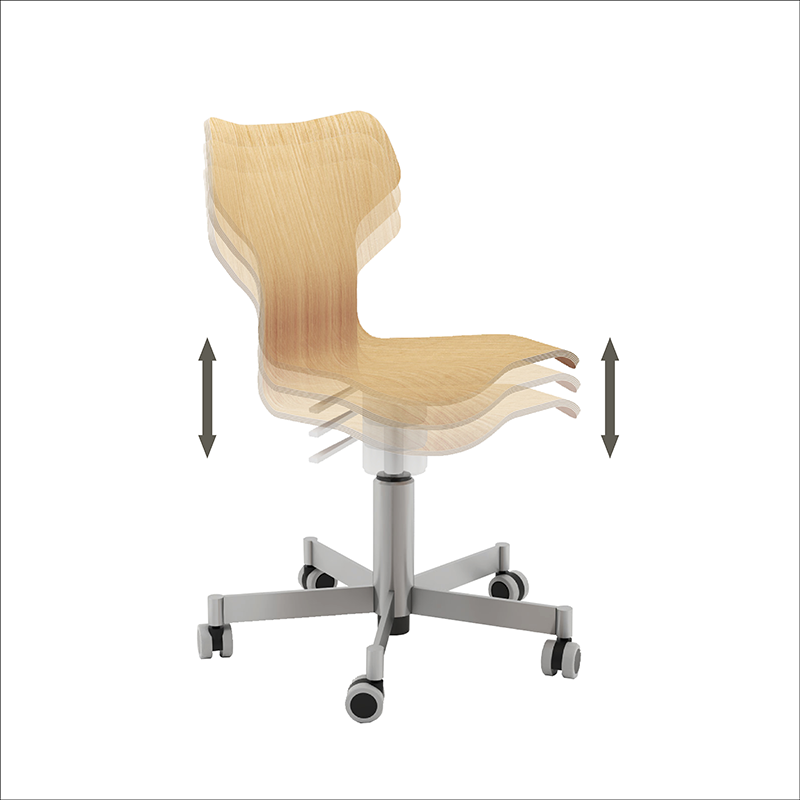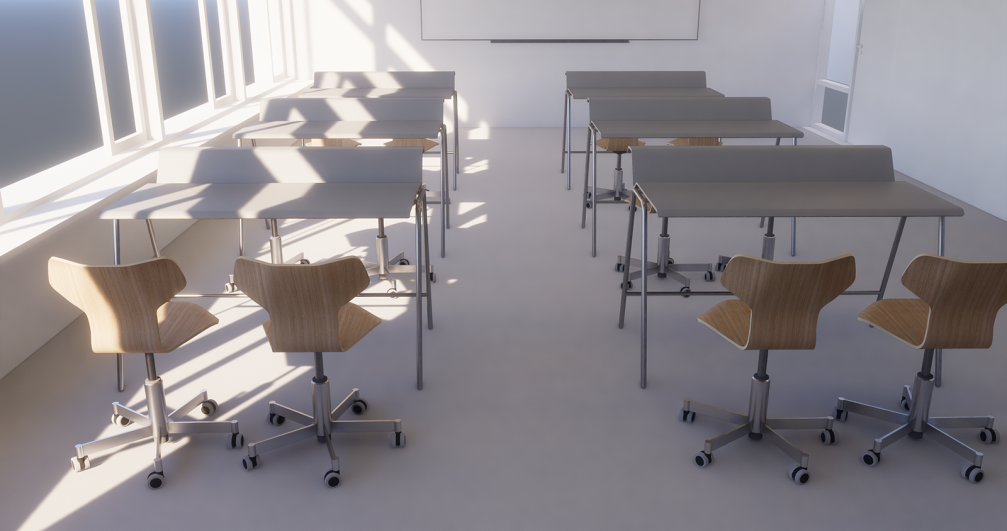 The «Tip» seat's spherical movement mechanism prevents the pupil from staying in one position for long periods of time — the swing mechanism helps the child feel comfortable and at the same time relaxed. The mechanism supports the student's movements in all directions.
The backrest provides the necessary support, maintaining the correct S–shaped spine curvature. The student is free to choose the most convenient posture for specifics of each activity such as writing, reading or working in a team. The seat's shape also allows one to sit astride.
Currently, «RIGA ChAIR» offers several models of «Tip» chairs with seats that are suitable for children from grade 1 to 8. The «Lift» model allows the child to adjust the height of his chair when entering the classroom, while the five–legged base with rubber wheels makes it possible to move the chair in the classroom without any unnecessary noise, for example, to work in groups.
At the same time, the company is working on an ergonomic classroom chair for high school students. The authors of «Tip» are the founder, architect and leading designer of the «RIGA ChAIR» Aldis Circenis, as well as designers Jānis Auniņš, Juris Baranovskis and Rihards Rūsis.
The award-winning company «RIGA ChAIR» designs and produces plywood seating since 2011. Currently, their products are exported to Finland, Sweden, Norway, Germany, Poland, Belgium, the Netherlands, the United Kingdom and Australia.