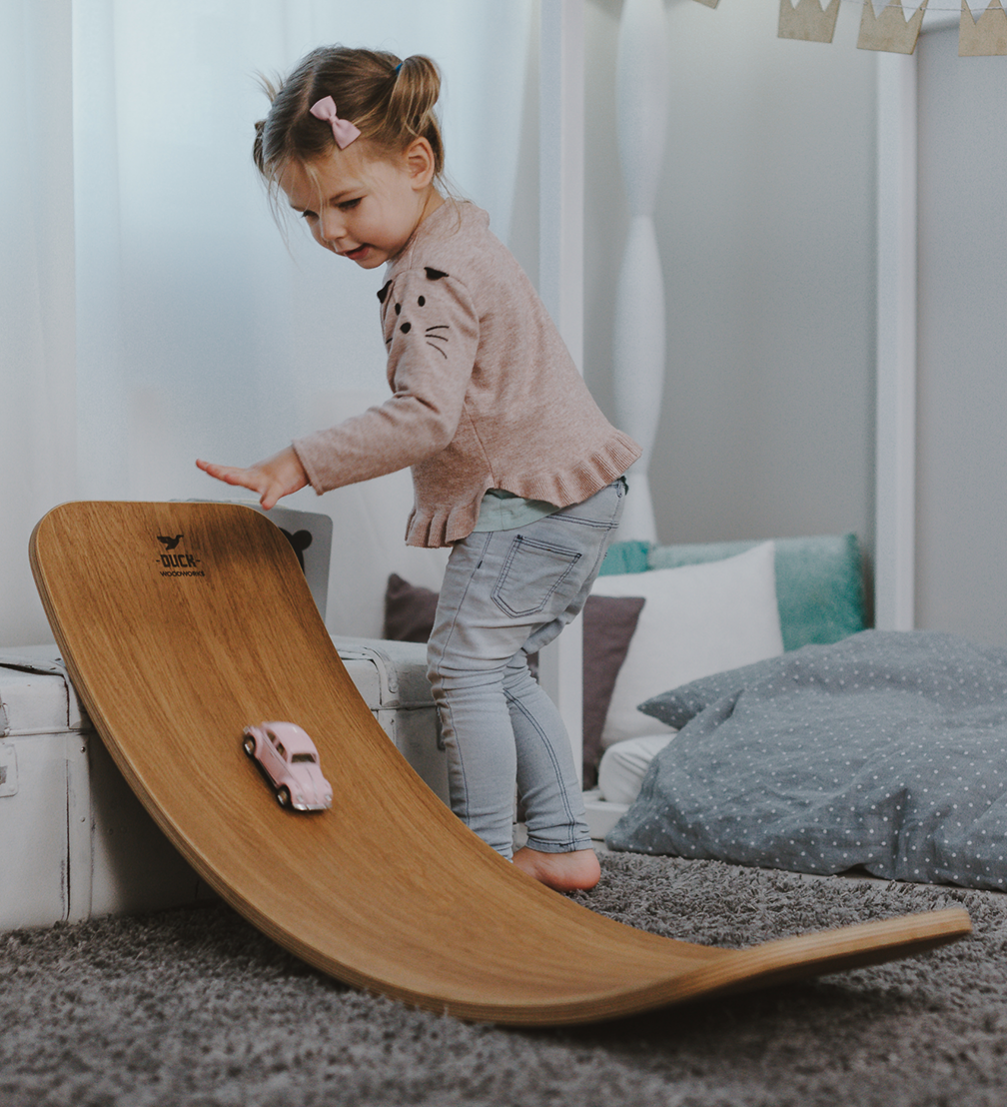 The company «Duck Woodworks» run by Jānis Pilābers has designed a multifunctional developmental toy «Joe» from curved plywood that doubles as a rehabilitation and fitness tool, both for children and adults.
Balance rocking boards are a classical toy used in Waldorf schools and Montessori child education programs. With their new product «Joe» «Duck Woodworks» presents it in a modern design and contemporary edition. Through play, the balance board develops a child's vestibular system and coordination.  Adults can use it for fitness or yoga as a training device to target specific muscle groups. The simple design in combination with a child's imagination conjures up countless uses — «Joe» can be a cradle, a slide, a bridge, a ramp for toy cars or a ship.
The balance board is light yet durable — only 2 cm thick it can hold users of up to 150 kg in weight. All boards are made of birch plywood and are treated with beeswax; models finished with a walnut tree or oak veneer are also available.
The company «Duck Woodworks» started their business in 2015 in Cēsis, making wood cutting boards, but over time have expanded their range of products and now are manufacturing doors, furniture and other wood products. The company has received support from Valmiera Business Incubator and Cēsis Municipality grant program and is run by Jānis Pilābers — a carpenter in the third generation, and his wife Sandra Pilābere.
The balance board «Joe» is available for purchase on «Duck Woodworks» webpage, «Etsy» shop and at the design, toys and gift store «Mazā cilts», Hospitāļu iela 5, Riga.