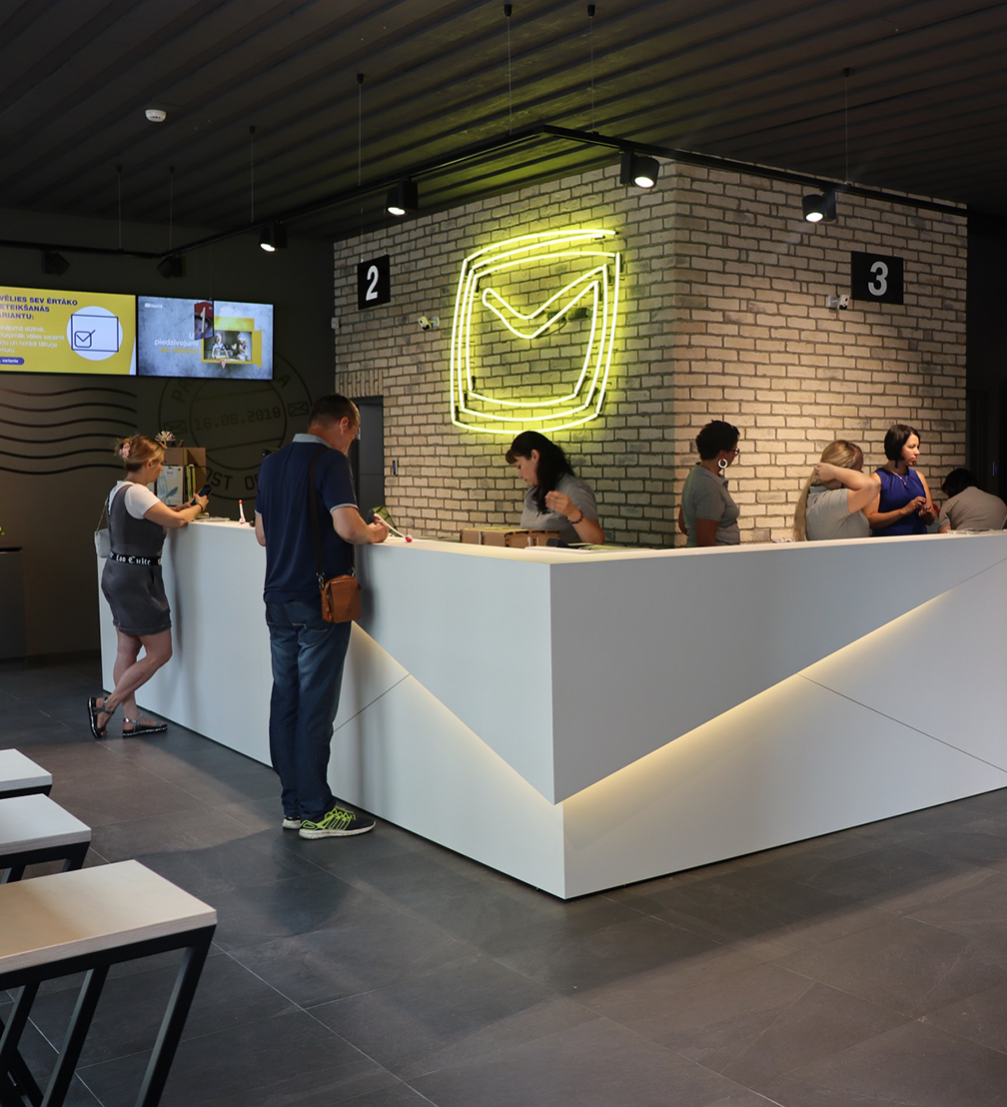 The Latvian Post (Latvijas Pasts) service centre in Riga, Elizabetes iela 41/43, is open to customers after a renovation. Modern solutions have been found both in the interior design of the post office and the nearby bicycle parking rack.
Stories Editorial September 5, 2018
During the last two years, Latvian Post has carried out several modernisation projects working towards more contemporary principles of customer service. Among these innovations are open type product stands, special design children's corners, parent–friendly post offices, transfer of services to the digital environment and other modernisation initiatives. The new communication and client support concept have been embodied in the interior design of the Latvian Post service centre No.10 in Riga, conceived by the design studio «Dizaina Kvartāls». The usual yellow–and–blue colour scheme has been swapped for more modest tones and a temperate material palette.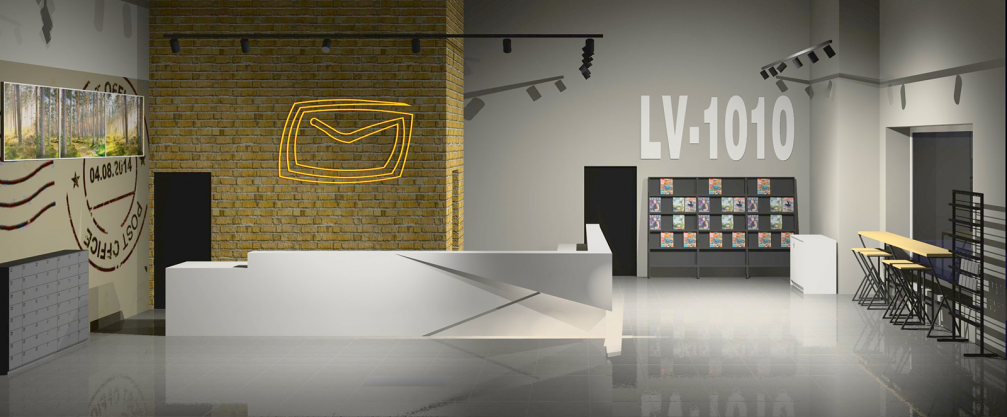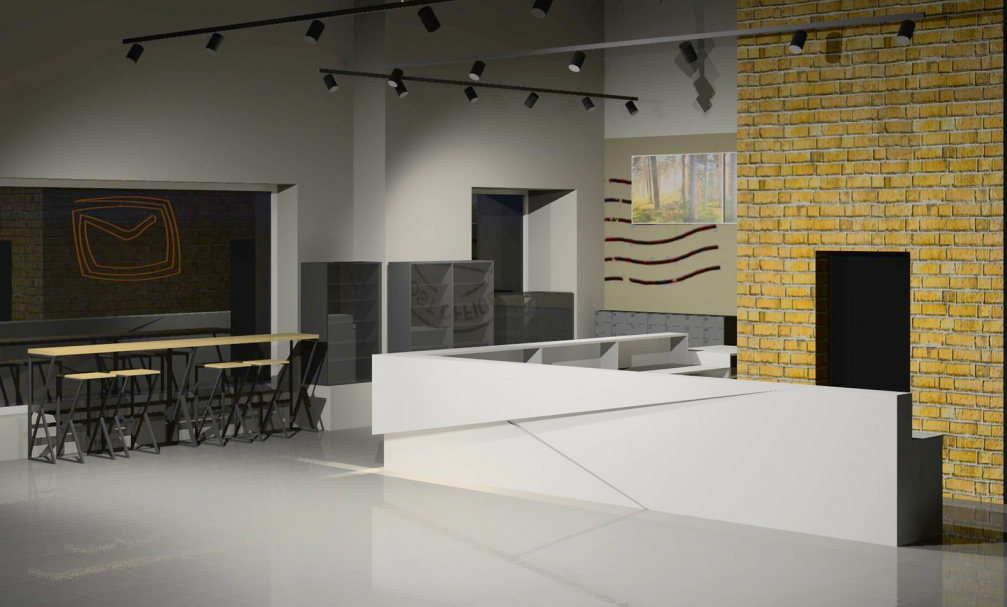 «The goal was to create a new visual identity that deconstructs the prevalent view of post office design,» comments designer Raimonds Šiferis from «Dizaina Kvartāls». The customer service counters have been moved from the perimeter to the centre, organically regulating the flow of people. The post motifs used are unobtrusive and integrated within the interior design. The ambience is informal and matches that of a café. «The neon sign at the brick wall is a total deviation from the norm,» says Raimonds — it's a solution you could easily find at a city bar.
Latvian Post has also sought out a more contemporary representation in the outdoor space. The new bicycle parking rack next to the post office is located on the driveway, giving priority to pedestrians. «For now this is the only bike rack of this type in Latvia, while in other European countries, it's a standard practice for efficient use of the street. It excels in two positive aspects — it doesn't take up the territory intended for pedestrian movement, and instead of two cars it is possible to park 10 bicycles there. There are no parking racks in the vicinity of the post office on Elizabetes Street, which is why we chose this solution right here,» describes traffic infrastructure planner Viesturs Laurs, the author of this bicycle parking.
The new bike rack was opened in June, but the idea to ensure safe bicycle stands arose a few years ago when the organisation «Pilsēta cilvēkiem» approached Latvian Post and pointed out the lack of bicycle parking facilities next to the post offices. «Pilsēta cilvēkiem» works both with municipalities and businesses, as well as with the wider public, promoting good urban spaces and street planning. This is one of the achievements of the organisation — now there are 15 stainless steel bicycle parking racks of a unique design next to post offices in Riga and elsewhere in Latvia, but it is expected to continue the modernisation process and remodel all client centres to be easily accessible to cyclists.