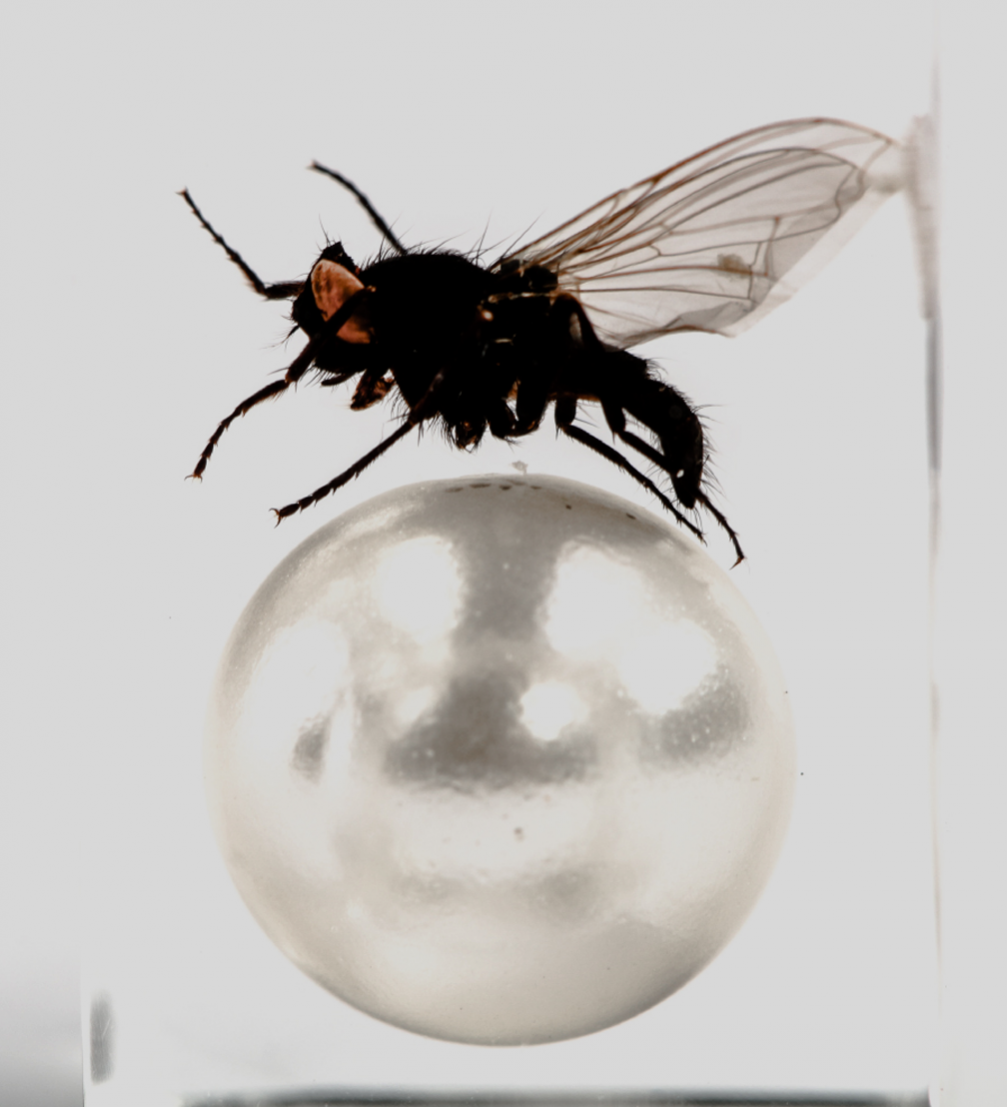 Ted Noten. Publicity photo
Until November 13 the art gallery «Putti» will host an international exhibition «Metamorphoses of pearls in contemporary and conceptual jewellery» that will bring together artists from the whole world, as well as acknowledged jewellers from Latvia.
In combination with various unusual materials — plastic, wood, resin, leather, paper — the pearls on display in the exhibition at the «Putti» gallery gain a contemporary character. «The selection of materials creates an interplay that highlights the classical and unmistakable pearl and allows it to be reflected in today's light,» the exhibition is described by curators. Jewellery artist Carolin Denter from Germany tells about the discovery of pearl's character: «In the past, I only associated pearls with old ladies and snobs. They reminded me of boredom and a senile feeling. But once I started working with them, I realized that they quickly lose their dusty aura when combined with other materials. In conceptual jewellery, pearls come to life if they are used in an unconventional manner.» Italian jeweller Gigi Mariani, who has brought five pieces to the exhibition, has found inspiration for them in the origins of a pearl: «The oyster creates a pearl to protect itself from a foreign body. The pearl is a healer of a wound. Figuratively speaking, it is waste that becomes something valuable and precious.»
The exhibition brings together jewellery artists from Europe, Japan, Taiwan and Brazil. Latvia is represented by Andris Lauders, Guntis Lauders, Anita Sondore, Maija Vītola, Māris Auniņš, Māris Šustiņš, Paula Treimane, Valdis Brože and Zane Vilka, as well as the Latvian Painter Francesca Kirke. The concept and scenography of the exhibition is created by the design team «Mareunrol's».
The international exhibition «Metamorphoses of pearls in contemporary and conceptual jewellery» will be open at the art gallery «Putti», Peitavas iela 5, Riga from October 19 to November 13. More information on the exhibition and the artists is available on their homepage.