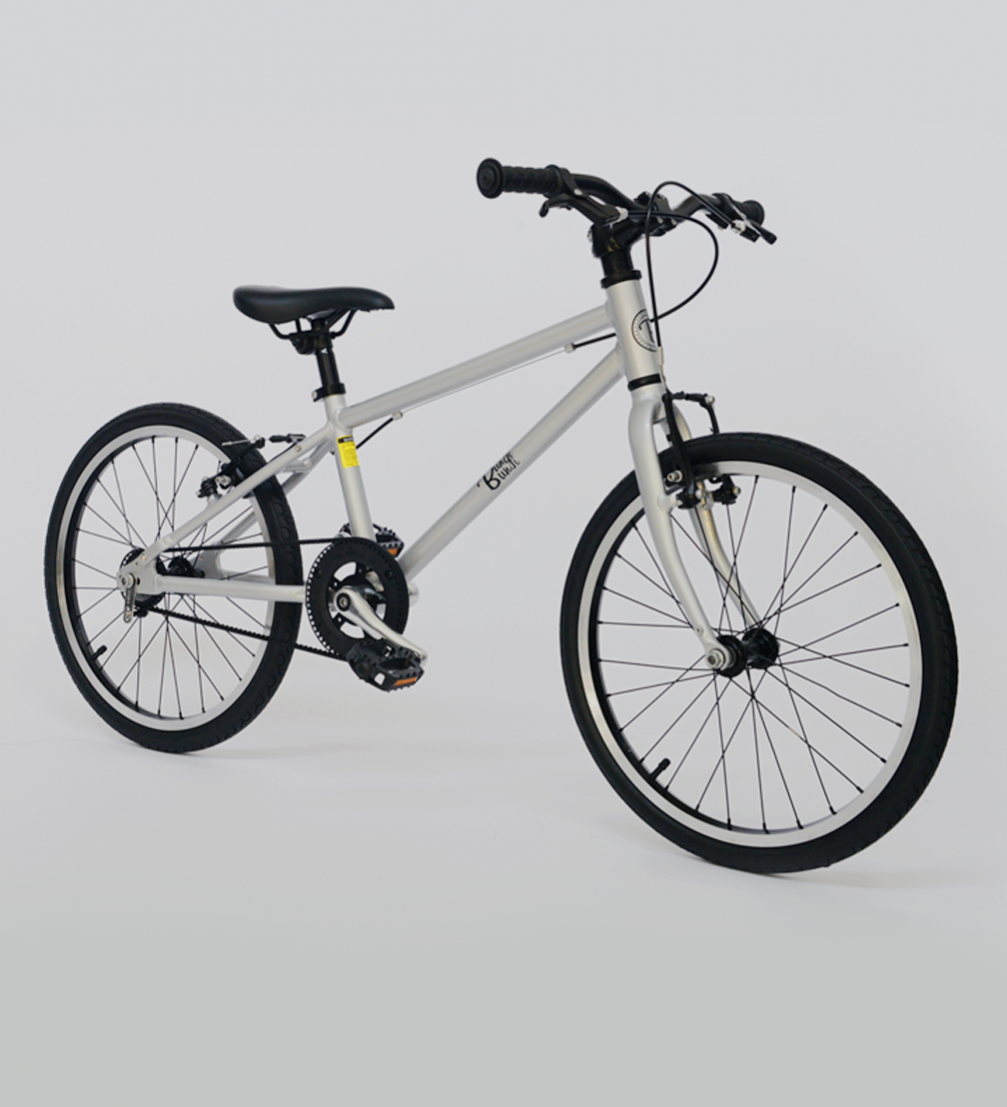 «Bungi Bungi». Publicity photo
The bicycle manufacturing company «Bungi Bungi» was founded in 2017 and now their yearlong development process has come to fruition with their first kid's bike collection.
The brand «Bungi Bungi» offers three bicycles of different sizes that are suitable for cyclists aged three to nine and weigh only 5.8 kilograms. This is due to the frame that is manufactured from a special lightweight aluminium alloy. An innovative solution is the belt drive system that replaces the usual link chain. The toothed belt, unlike the chain mechanism, requires no lubrication, does not stretch and wear out and needs barely any maintenance, is more quiet, lightweight and creates a smoother, more even riding experience. «Bungi Bungi» bikes have brake levers adjusted for a child's reach and a flexible seat height, allowing the youngest cyclers to learn to ride with a light, comfortable and safe bicycle. Product designer Mārtiņš Rutkis explains that it is a big challenge to design a bike suitable for a small child: «You can't sit on it yourself and have a ride. It is an important process to study how a child sits, pedals and steers, and it differs from designing bikes for adults.»
Founder of the company Edijs Pauls arrived at the idea to create a children's bike collection while looking for the first bicycle for his son Cooper. «I quickly realised that there's a lack of such bikes in the world market. Some companies offer something similar, but there is some well–known drawback — price, weight or accessibility. Based on ten years of experience with bikes — both riding and selling —, I decided to make our own collection.» For more than four years Edijs together with his wife Eva manages a bicycle and lifestyle shop «Simple Bike Store» in Rotterdam. «It's an ideal platform to gather reviews and requests from the clients. Based on this experience we defined what a children's bicycle should be like,» tells the founder of the company.
The next bike collection will be launched in spring 2019. Currently, «Bungi Bungi» bicycles are available in shops in Latvia and other countries across Europe. More information on their products is available on the website.