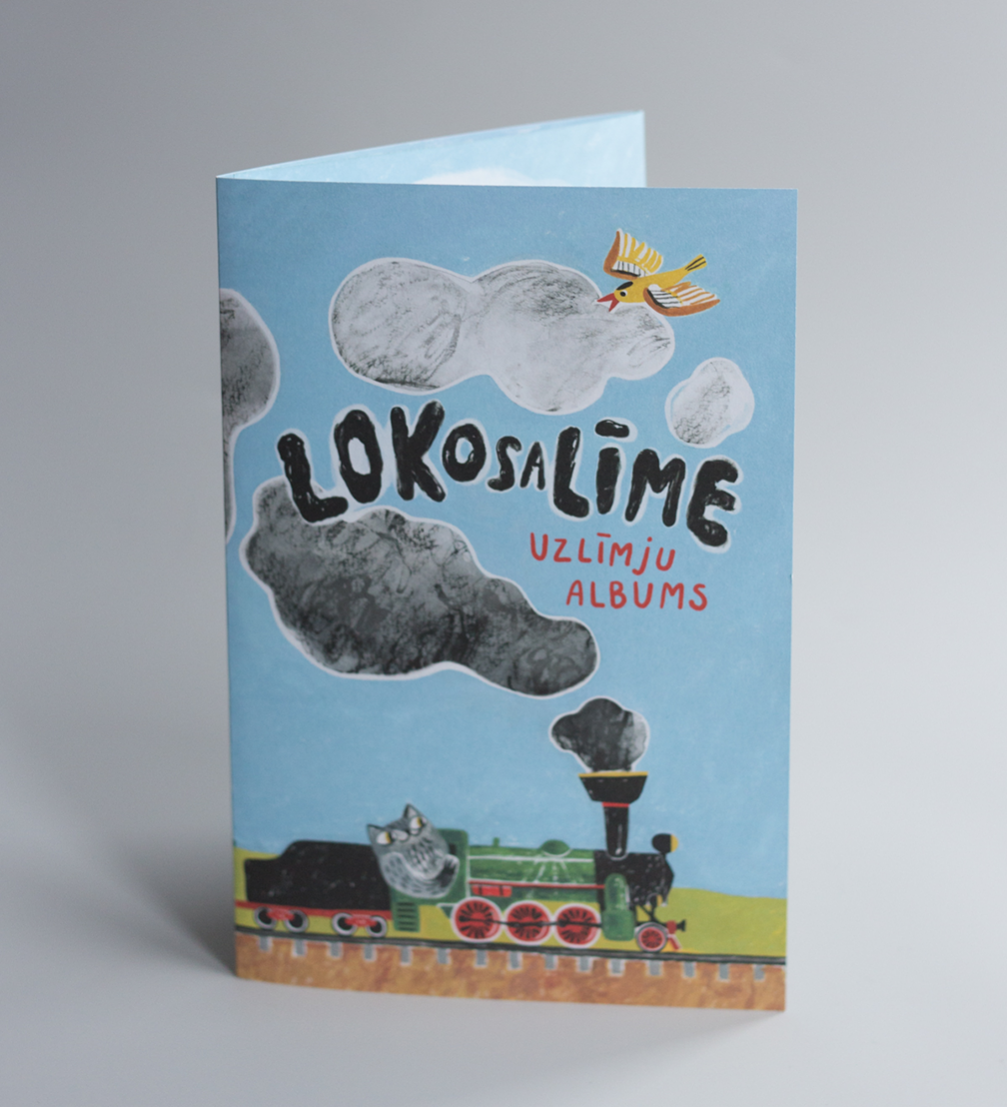 The Latvian Railway History Museum has released a sticker album «Lokosalīme» which introduces the little ones with a steam locomotive in a friendly and engaging way. It is created in collaboration with illustrator Anna Vaivare whose lovely drawings speak both to children and adults.
Stories Editorial December 14, 2018
The main character of the new souvenir, a sticker album «Lokosalīme» of the Latvian Railway History Museum, is a steam locomotive. With more than a hundred fun and colourful stickers, the user of the album is invited to use one's creativity and imagination to add various elements to the vehicle — details of the locomotive, passengers, animals, and other witty characters. By filling out the album, each child (or adult) acquires his or her unique work of art. The sticker album was created by the Railway Museum in collaboration with artist Anna Vaivare, and its primary audience is children aged 3 to 10 years. Anna Vaivare is an architect and illustrator who draws comics and illustrations, with great skill visualising even the most complex messages. She has illustrated several books, collaborated with magazines and other creative projects. Her works have been exhibited both in Latvia and abroad.
On December 28 at 15.30, the opening event of the sticker album «Lokosalīme» with various activities for families with children will take place at the Railway Museum, Uzvaras bulvāris 2a, Rīga. The album is available for purchase at the museum's box office.