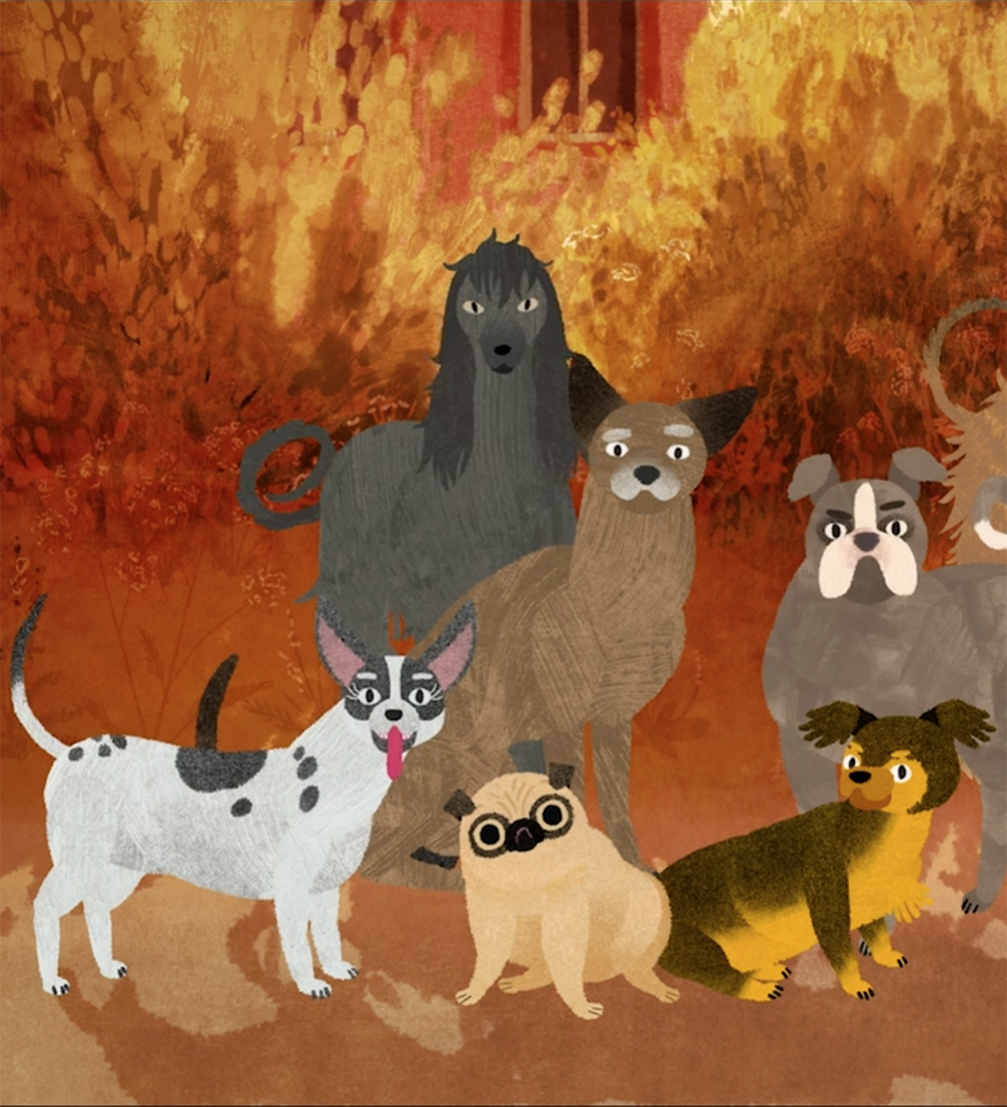 The animation studio «Atom Art» presents its latest animated feature film «Jacob, Mimmi and the Talking Dogs» by director Edmunds Jansons. The artist of the film is the acclaimed illustrator Elīna Brasliņa. From February 1, it will be in cinemas all across Latvia.
The family film «Jacob, Mimmi and the Talking Dogs» is a captivating summer adventure story about an unusual friendship between two kids and talking dogs who believe in miracles and are not afraid to take risks. Jacob lives in the city and dreams of becoming an architect like his busy dad. He spends a lot of time drawing buildings and daydreaming while his father is at work. One day, dad needs to go away on business for longer than usual, and Jacob has to spend the whole week with his bossy cousin Mimmi and her ex–pirate father Eagle in Riga's historical suburb called Maskachka. As soon as Jacob arrives, it turns out that the local park is about to be transformed into new skyscrapers by a greedy businessman. Jacob and Mimmi decide to stop the development. It turns out that they can only do it with the help of a pack of local dogs that… can talk.
The animated film is based on a story «Dog Town» by Luīze Pastore, published in English by «Firefly Press» last year. Although Edmunds Jansons is an extremely experienced film director and artist, as well as the founder of his animation studio «Atom Art», this is his first feature film. He has participated in various competitions with short films, receiving many awards. His last internationally acclaimed film «Pigtail and Mr. Sleeplessness» (2017) was the winner in three categories at the Lielais Kristaps National Film Festival.
The scriptwriters of «Jacob, Mimmi and the Talking Dogs» are Līga Gaisa and Edmunds Jansons, art designer — the talented illustrator Elīna Brasliņa, animator — Mārtiņš Dūmiņš, sound director — Ģirts Bišs. The author of music is Polish composer Krzysztof Aleksander Janczak.
The voices of the characters belong to well-known Latvian actors, including Andris Keišs, who also sings the «Maskachka's Hymn», written by Edgars Šubrovskis. The film was created in collaboration with Polish animation studio «Letko».
«Jacob, Mimmi and the Talking Dogs» will be on screens in Latvia from February 1.
FOLD Film about the work of the animator and founder of «Atom Art» Edmunds Jansons is available here.