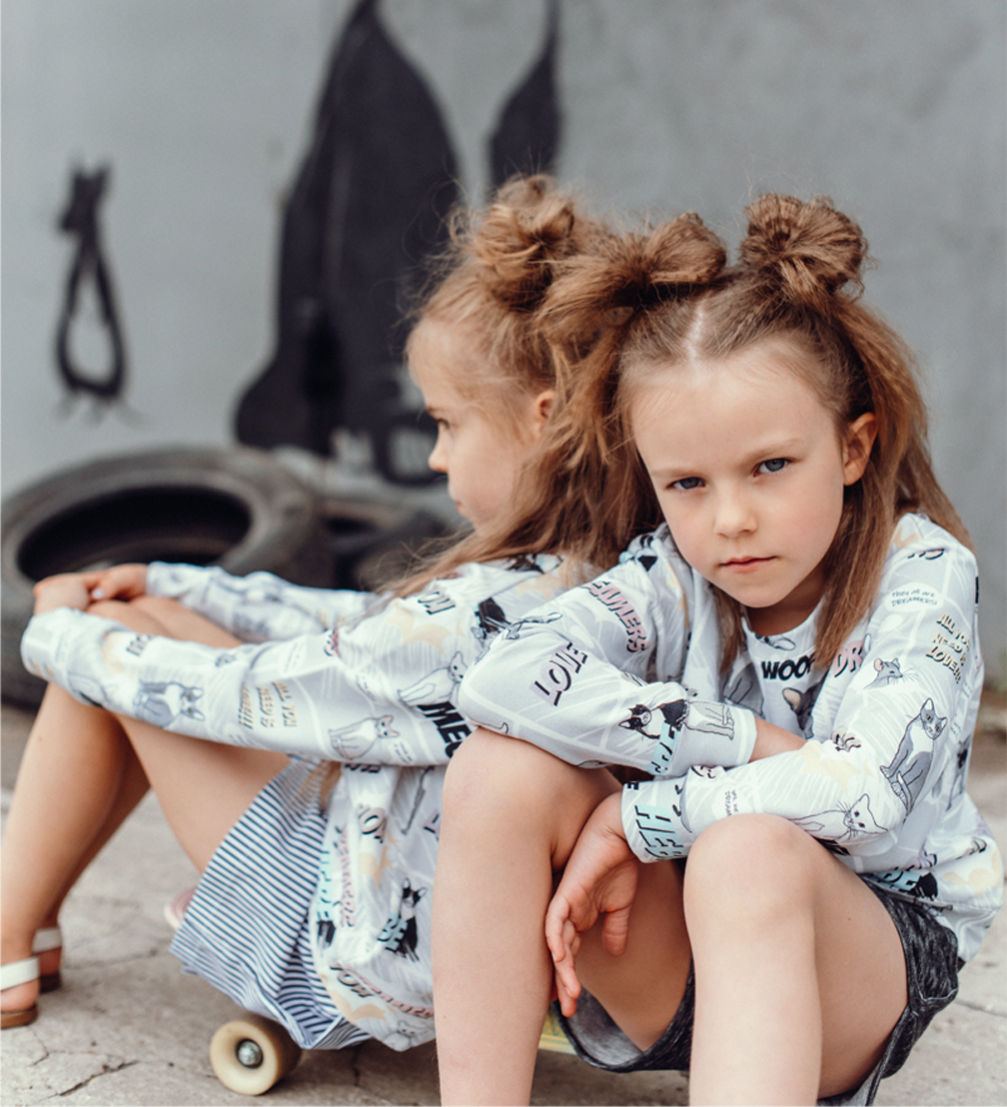 The Spring–Summer 2019 collection «Dreamers» by the kids clothing brand «Hebe» brings about memories of playing in the courtyard, daydreaming, strong friendships and four-legged family friends. Anticipating the summer, for the first time girl's swimsuits have been included in the collection.
Stories Editorial February 15, 2019
Continuing the theme of the previous «Hebe» collection, spring and summer clothing is complemented with pets drawn by the company founder and design author Inga Blumberga. Each of the cats, dogs and mice have their own character and unique shape. «By resembling the aesthetics of comics, street art and graffiti, the pets allow to merge with the urban landscape and search for the secret sport for the perfect summer adventure,» comments «Hebe».
The everyday attire of the new collection features light, neutral tones — sky blue, sand brown, gentle white, dreamy pink, coral orange and playfully striped. As usually, all garments are produced locally in Latvia, using organic, environmentally friendly, GOTS certified organic cotton. The dresses, skirts, shorts and hats designed for wearing in more formal events are made of the skin–friendly, thermoregulatory linen fabric. The new collection features more than 150 various products for children aged from infancy to 10 years.
The garments by «Hebe» are available in stores in Germany, Italy, Switzerland, the Netherlands, Finland, Sweden, Canada, Korea, Japan and elsewhere. In Latvia, the products are available in Riga, Stabu iela 21a, which is the home of the whole production process, from designing to the end product. The collection «Dreamers» is also available at the brand's web store.