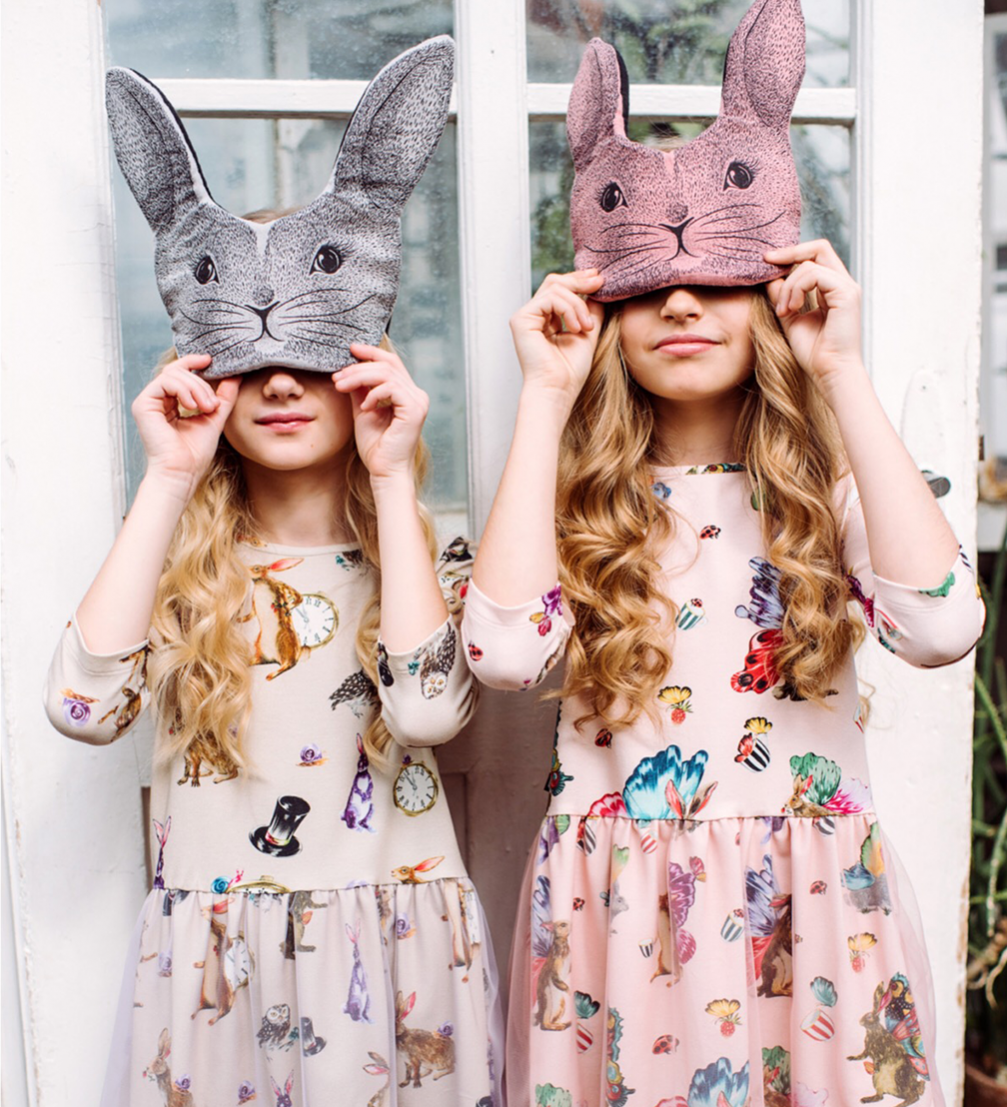 In anticipation of the summer season, the clothing brand «Hebe» has collaborated with painter Kristīne Luīze Avotiņa to create «Wonderland» — a special collection for the whole family, inspired by Lewis Carroll's novel «Alice in Wonderland». This is also the first time a collection includes swimsuits for girls and their moms.
The comfortable, everyday clothes in this «Hebe» collection are decorated with various characters from Alice's adventures — tropical butterflies, talking rabbits and flying playing cards. «I wanted to paint a series of characters that tell a story, both individually and in unison. I put a lot of effort into every detail, using a rich array of colours because children notice these things and learn from them,» says the author of the prints, Kristīne Luīze Avotiņa, who has collaborated with «Hebe» for the first time.
The author's use of vivid characters is contrasted with light and calm colours, such as bright pink, sand beige, peaceful white, dreamy blue and coral orange. As usual, the casual T–shirts, bodies, leggings, sweaters and hats from this collection were made in Latvia using environment and human–friendly cotton fabrics, while the formal wear, such as the dresses, skirts and shorts, was made from viscose fabric, which is known for its high quality.
The collection «Wonderland» will be available on April 15th at «Hebe» online store and at Stabu iela 21a, Riga — the home of the collection's design and manufacture process. The brand's production is also available at trading venues in Germany, Italy, Switzerland, Finland, Canada, Japan and elsewhere.