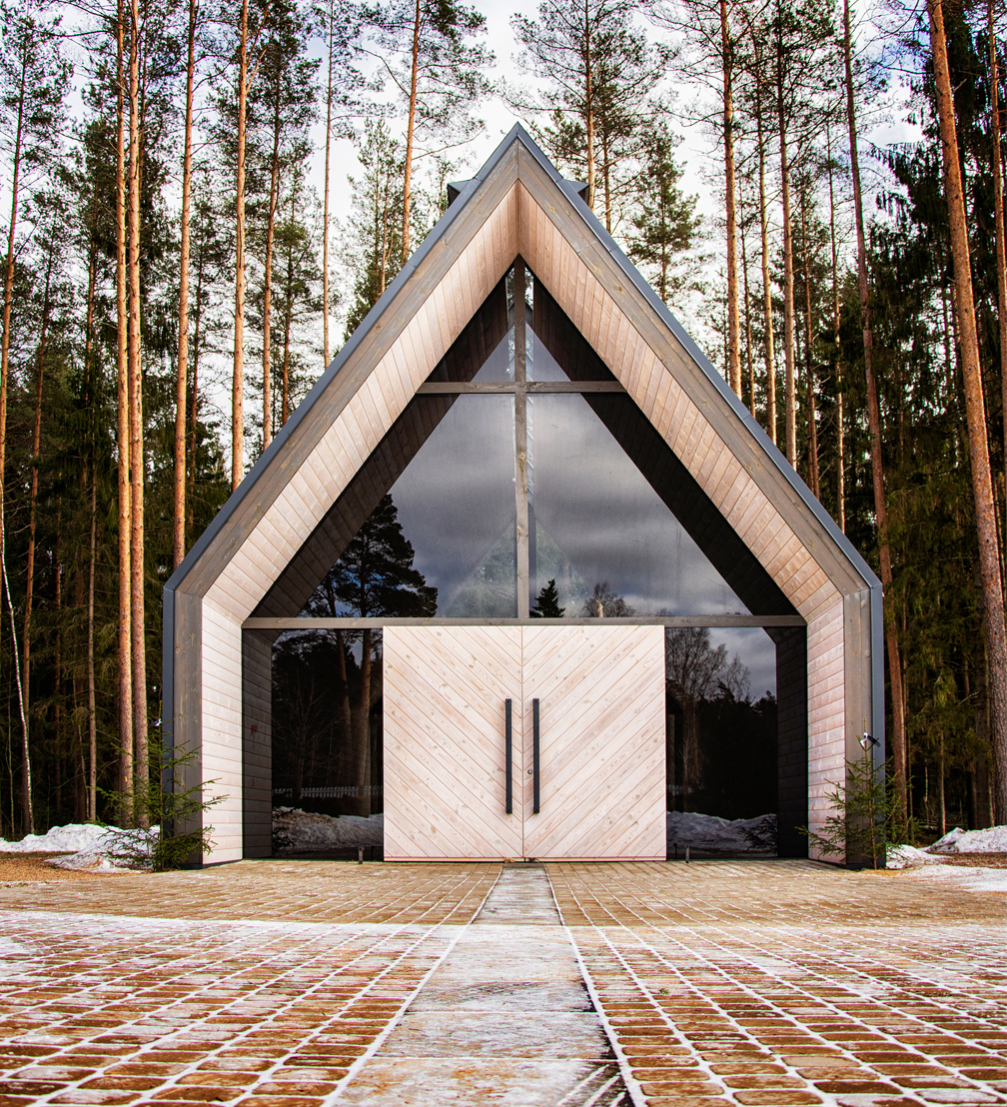 Lubāna chapel. Photo by Annija Jace
The house of farewells was designed by Vita Škapare and Jānis Pomerancevs. It is located in the Lubāna Forest cemetery, amidst pine trees, and it concludes the main axis of the new territory of the cemetery. The use of ascetic form and traditional materials in the building balance the contemporary, the historical and the spiritual.
The architectural studio «Maaja skan» was recently founded when it received the Silver Pineapple — the second highest evaluation — in the Latvian Architecture Award for the Lubāna chapel together with Alūksne Bānītis Station and the event «Mad City Riga 2018». The national jury emphasized the play on Latvian identity through colour, texture and finish technique and submitted it for further evaluation in the category of «Cultural buildings». The final jury (Ignas Uogintas, Indrek Näkk, Anabel Varona, Agnese Lāce) explained their evaluation: «The building has a very clear message that is a portal to another plane of existence. The atmosphere is calming, silent and peaceful. The interior blends with the natural environment. The Lubāna chapel is a delicate combination of modern architecture and the traditional archetypes.»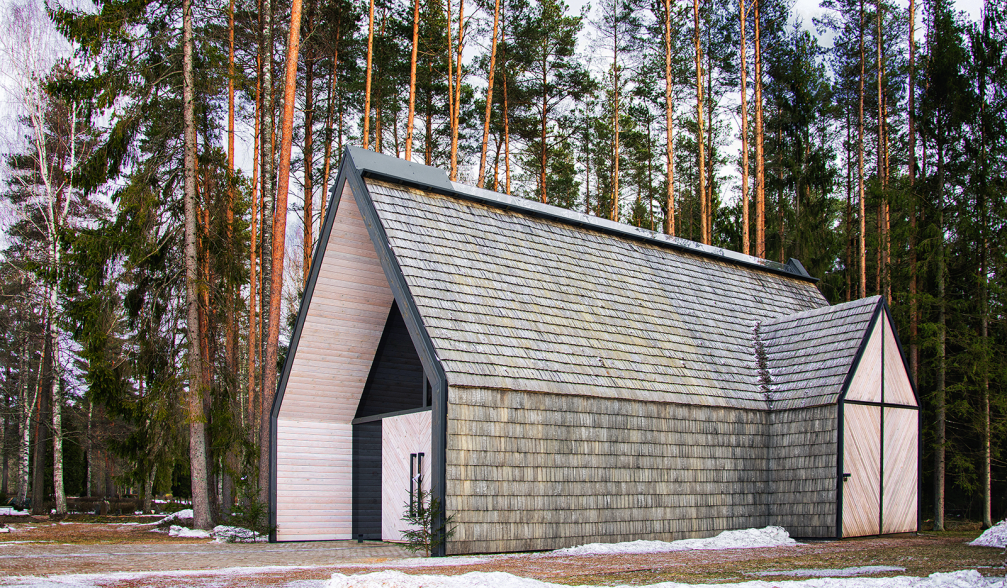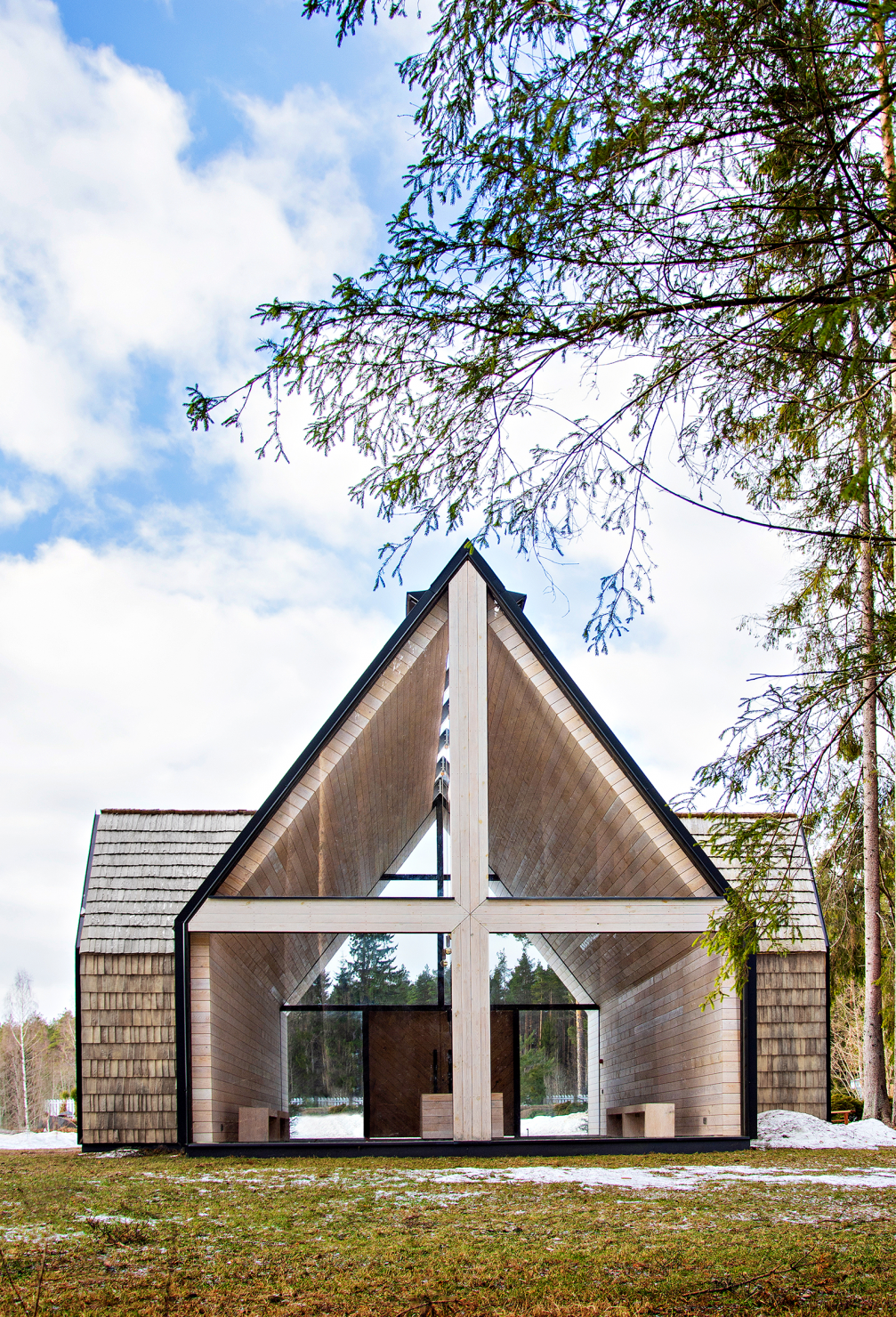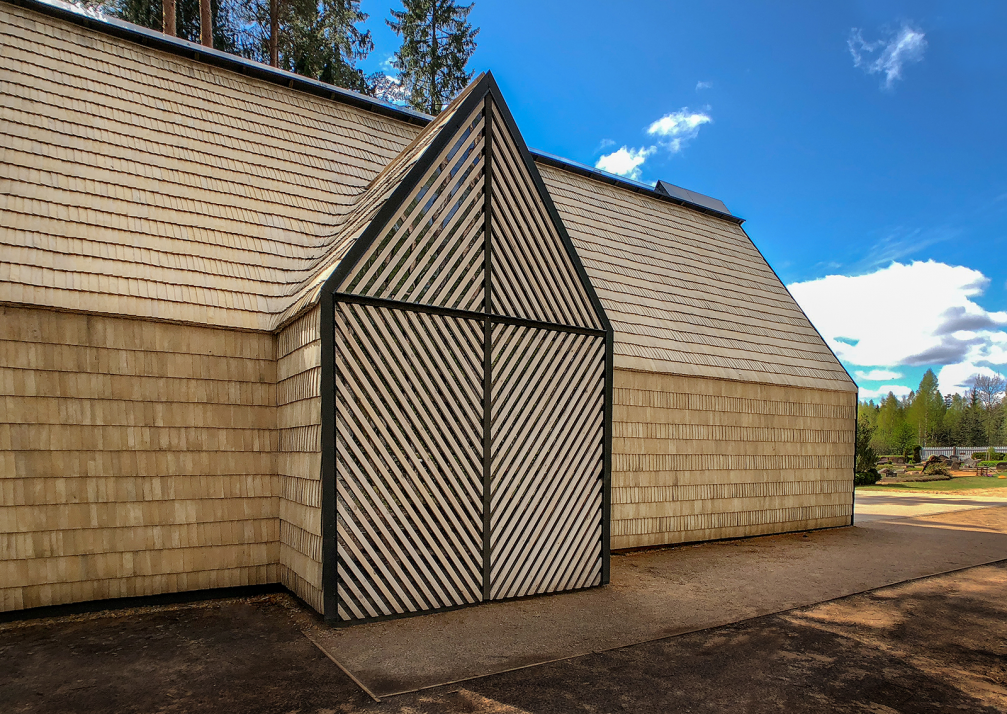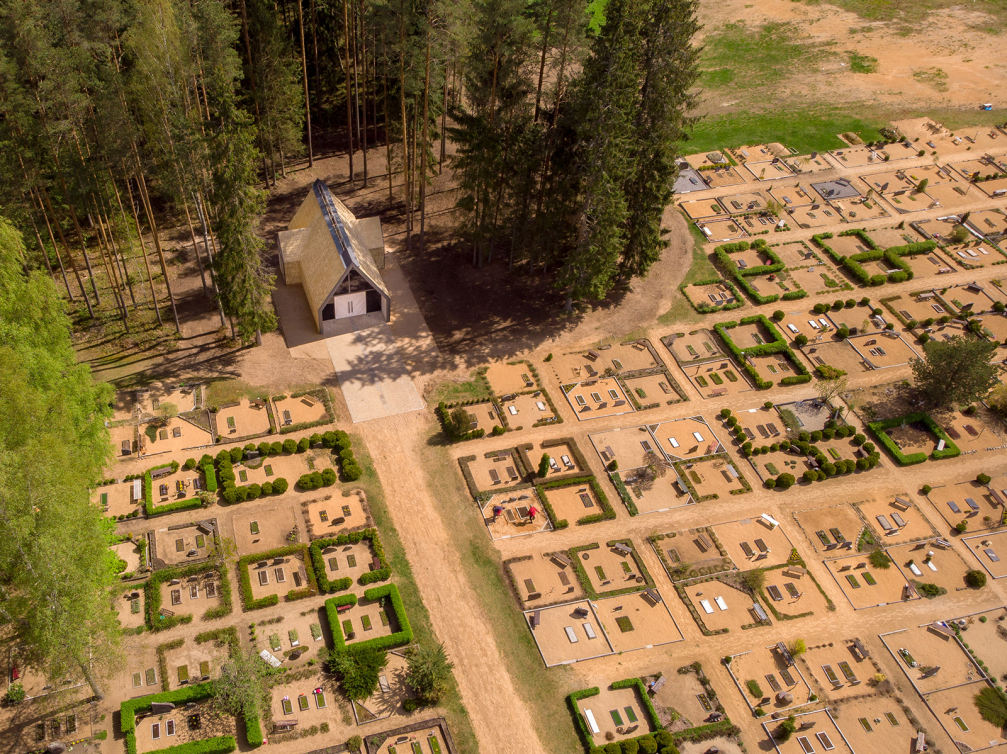 The roof and the façade are finished with wood shingles — locally produced sliced timber plates. Wood shingles is an ancient roofing material, characteristic to this region. The traditional material and the archetypical form are settled in a modern and clean architectural language. The religious symbolism is integrated in an unintrusive manner — the central element of the building is a cross, that is projected on the glass surface of the back wall, it flows in the floor and continues in the roof light. The chapel itself is a cross from a bird's eye view, even though it can go unnoticed by visitors, additionally to the rigorous symmetry of the building — the Lubāna house of farewells invites you to look through it and over it. The pine forest behind its window is a spectacular view — the calming closeness of nature is more powerful while in the chapel than on the other side of the massive entry gate. The gate is seemingly the only boundary between indoors and outdoors, it is the last door between this world and the next for the deceased.