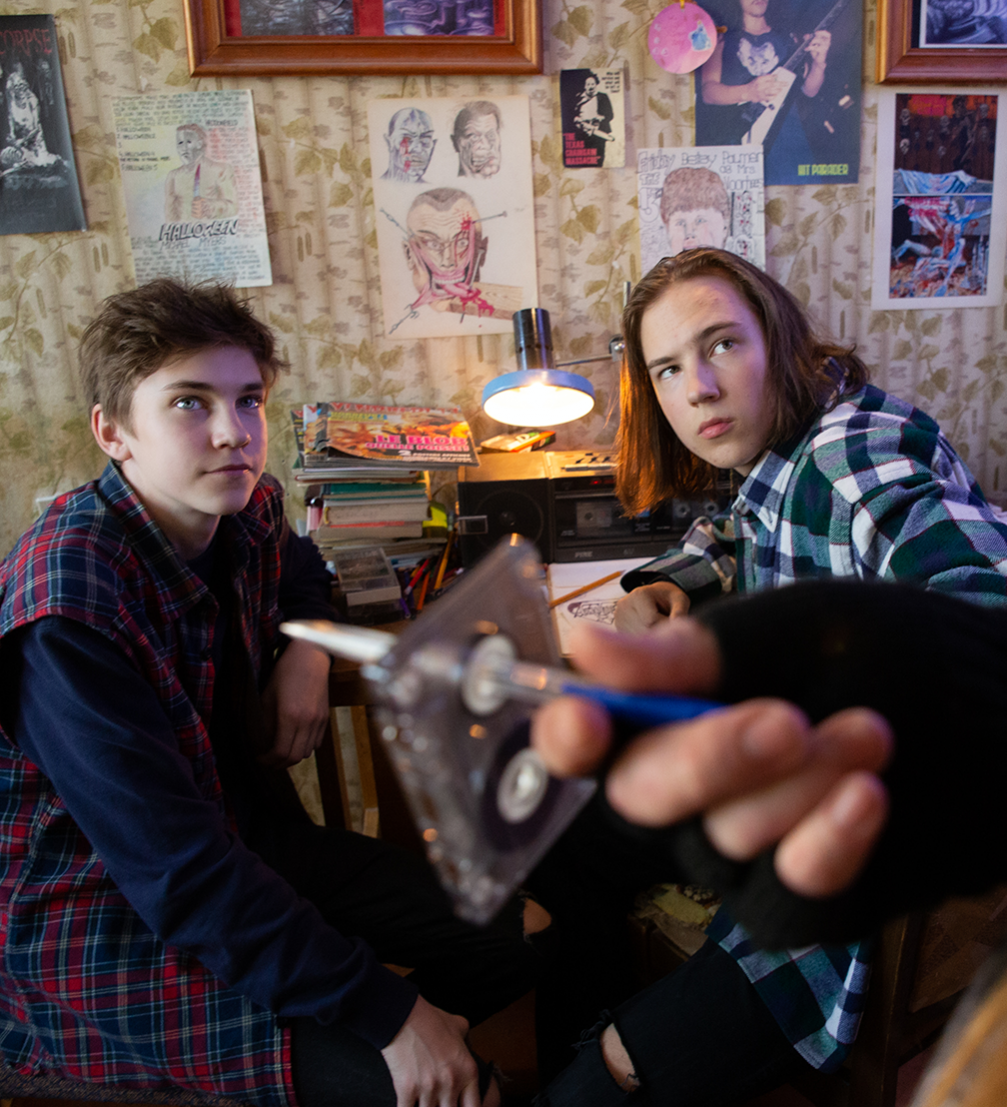 The film «Jelgava '94», directed by Jānis Ābele and based on a novel of the same name by Jānis Joņevs, premiered earlier this week in Jelgava and Riga and is available in cinemas across Latvia from September 20.
Stories Editorial September 20, 2019
The film is based on Jānis Joņevs' novel «Jelgava '94», which has received several awards, the most significant being the European Union Literature Prize in 2014. «Jelgava '94» is Jonevs' first book, praised by critics as «a witty and vivid biography of the author's generation». After its release, the book quickly gained popularity in Latvia.
The protagonist of the film is the fourteen-year-old Jānis, a boy from Jelgava with rather good academic achievements, who tries to go unnoticed. However, falling in love with his classmate Kristīne and accidentally making new friends nicknamed Death and Zombie, turns a new page in the teenager's life. He suddenly cares about playing in a group, listening to metal, wearing the right clothes and bringing teachers and parents to tears. The story of the film is set against the backdrop of events in 1994, with such highlights as the prison break in Jelgava, the booming illegal market of music records, and the death of Kurt Cobain, the frontman of «Nirvana».
The film is directed by Jānis Ābele, and «Jelgava '94» is the second feature-length film in his career. The screenplay is written by Matīss Gricmanis, the film is shot by Aigars Sērmukšs, and produced by Antra Cilinska. Cast: Bruno Bitenieks, Alekss Tauriņš, Endijs Žuks, Elizabete Zviedre, Ieva Puķe, Andris Keišs, Elīna Vaska, Guna Zariņa, and others. The film is produced in the Juris Podnieks Studio with the support of the National Film Centre and Jelgava City Council.