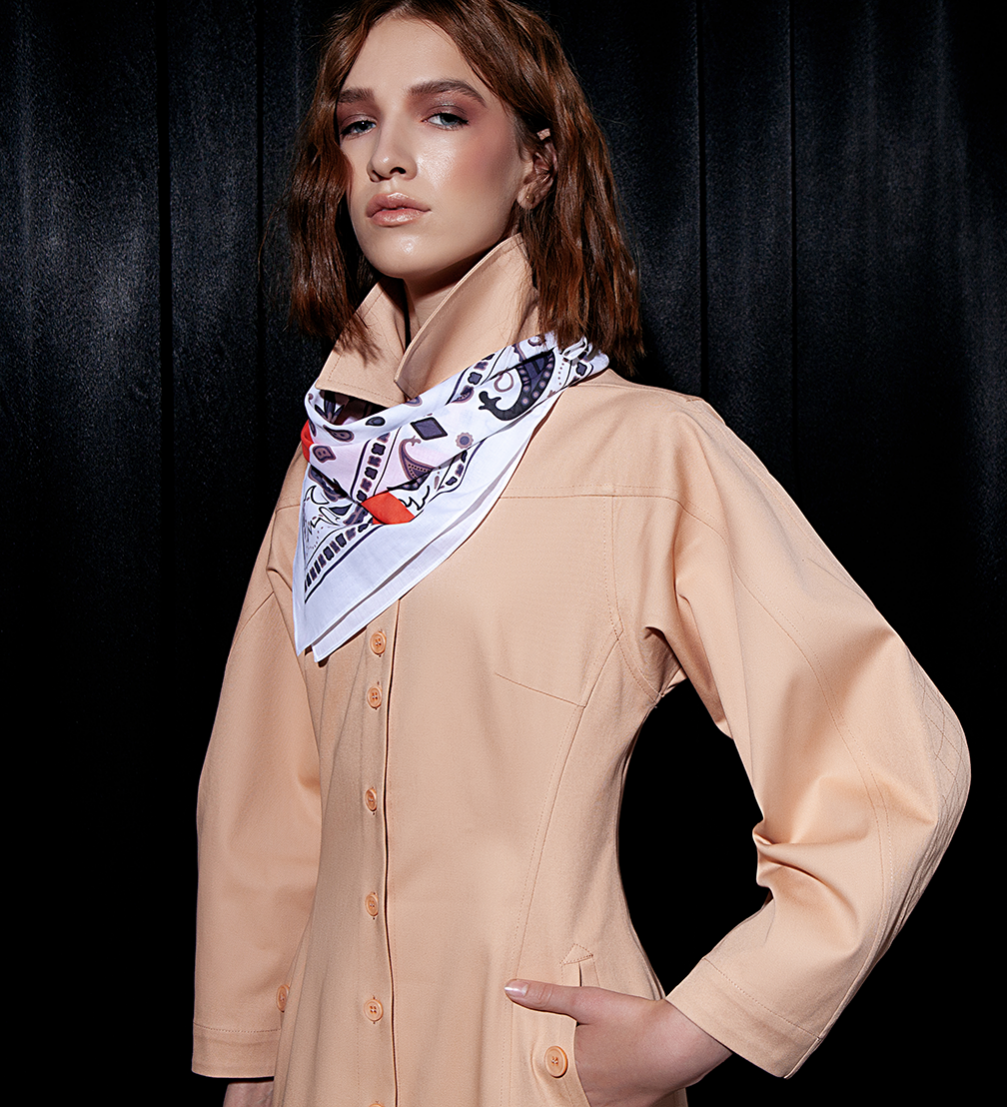 The womenswear brand «Talented» has created a winter capsule collection inspired by women who ride motorcycles and break stereotypes.
Stories Editorial December 12, 2019
Designer Indra Komarova, founder of the «Talented» fashion brand, has found inspiration for the winter capsule collection in the free spirit and determination of female motorcycle riders. Both Latvian motorsport champion Zigrīda Ozoliņa and world traveler, British architect Elspeth Beard followed their passion despite various obstacles.
The womenswear label «Talented» is characterised by functionality and femininity, the use of military style features and classic shirt details. The capsule collection includes references to classic motorcycle apparel — quilted elbow and shoulder details, close-fitting wide belts and stitching of bikers' jackets. Those are combined with feminine silhouettes and classic tones, but without sacrificing comfort and rebelliousness. The outfits are complemented by a classic biker accessory — a cotton bandana.