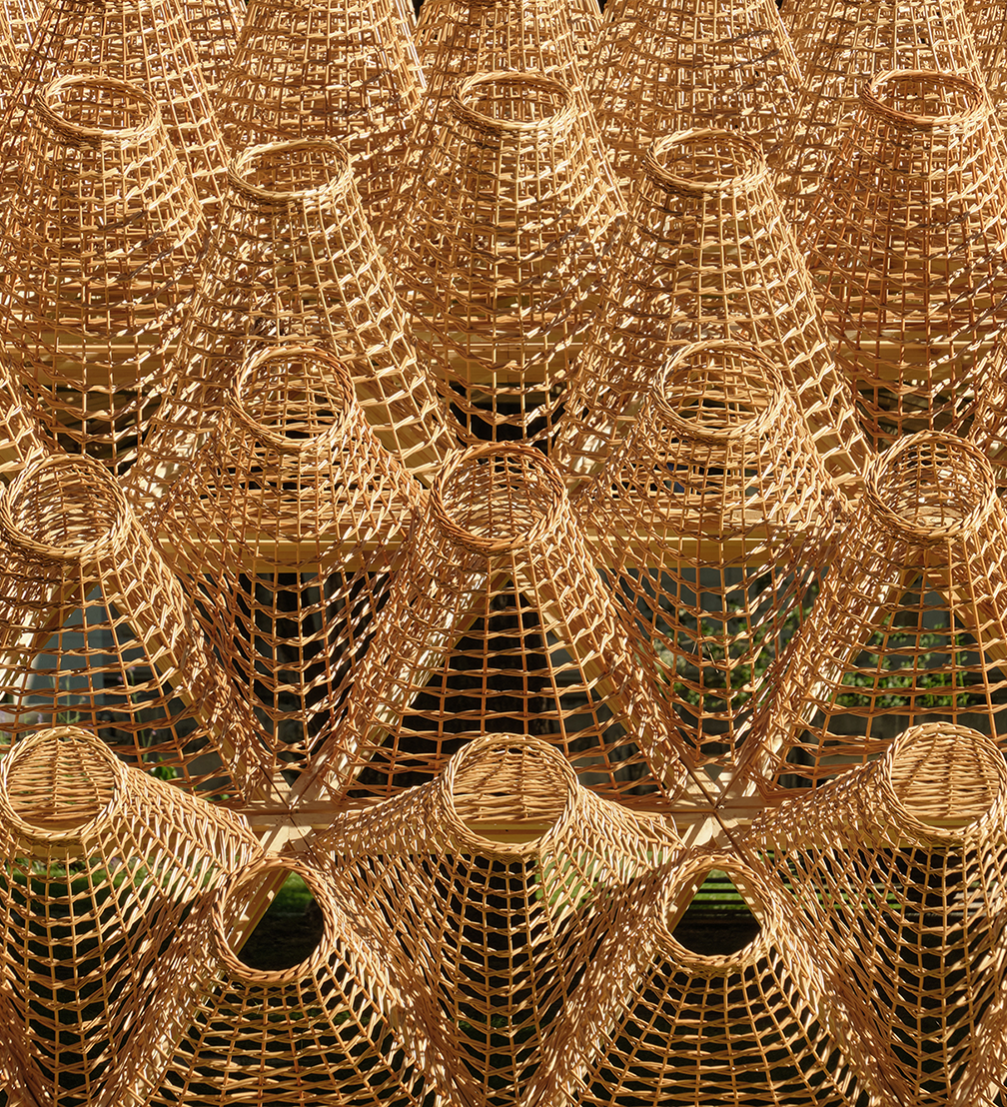 Last summer, the architecture practice Didzis Jaunzems Architecture participated for the second time in the landscape architecture festival Annecy Paysages, which takes place in the European Gardens in Annecy, France. The Wicker Pavilion, created by combining contemporary design and traditional crafts, is a summery space for relaxation and meditation.
Stories Editorial September 22, 2020
The pavilion merges with the surrounding landscape and creates a shaded space where visitors to the park can take shelter from the hot summer sun. The pavilion offers wonderful views of the surrounding nature, and the openwork construction creates dynamic shade patterns on the lawn.
The pavilion is designed using grid shell technique and covered with 262 conical wicker baskets created by Latvian craftsmen. The triangular mesh of the grid was first assembled flat on the ground, then its middle part was raised to the required height, and the corners were clamped so as to obtain the final arched shape. Pine wood boards in six layers, fastened with screws at the intersections, were used for the load-bearing wooden construction. To ensure the flexibility of the wood, the structure was watered during construction. Over time, the wooden structure and wickerwork will acquire a natural shade of grey and blend even more with the surrounding nature.
The Wicker Pavilion was designed by Didzis Jaunzems Architecture — Didzis Jaunzems, Ksenia Sapega, construction by IXI, wickerwork by Pinumu pasaule.