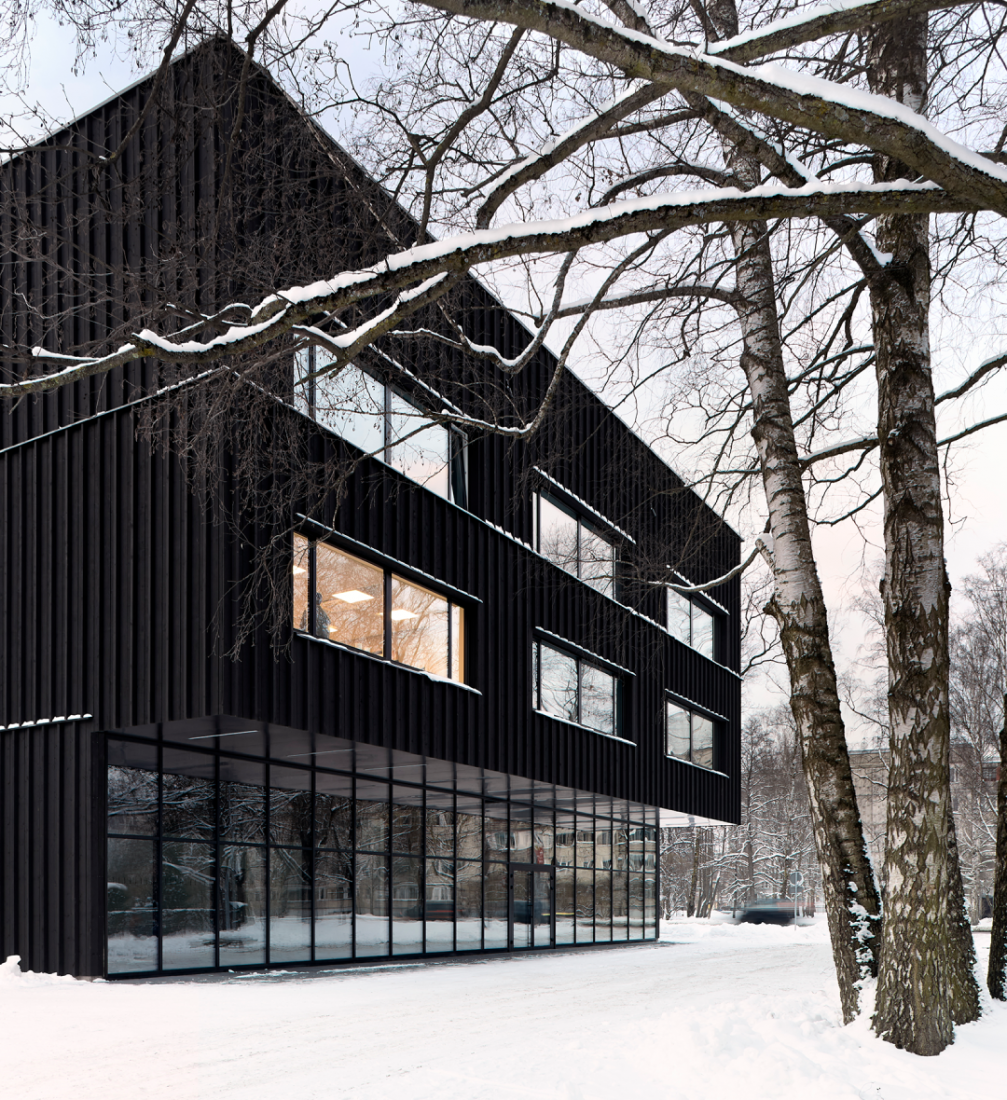 The new building of the Riga Art and Media School was completed this February. It will provide a modern learning environment as well as allow new study programmes to be developed. One of the most valuable additions is the training film studio, which is designed following the principles of a black box theatre for a simple, functional and easily transformable space.
Stories Editorial February 24, 2021
The new building is a three-storey monolithic reinforced concrete construction with a total area of 1574 square meters. The aesthetics of the building, designed by MADE arhitekti, with reference to the elements characteristic of the film industry like the film flap, has been retained in a monochrome palette.
The most important space in the building, the 400-square-meter training film studio or the black box, is designed so that both episodic filming and the daily learning process can take place at the same time. The construction of the film pavilion pays special attention to acoustics, which will allow it to be used for various filming events and recordings.
Next to the studio, on three levels, there are training rooms, photography studio, sound and video setting rooms, as well as auxiliary rooms, locker rooms and make-up rooms. Universal accessibility has been considered in all spaces. The ground floor lobby is wide open towards the new pedestrian street, which connects the new building with the existing ones. The inner street will be landscaped and equipped with lounge areas and an amphitheatre to become a gathering place for students.
This is the second school building that the architecture studio MADE arhitekti has completed. In their projects, special attention is paid to a compact layout and a healthy learning environment. In 2013, the studio received the Latvian Architecture Award for the new building of the Saldus Music and Arts School.