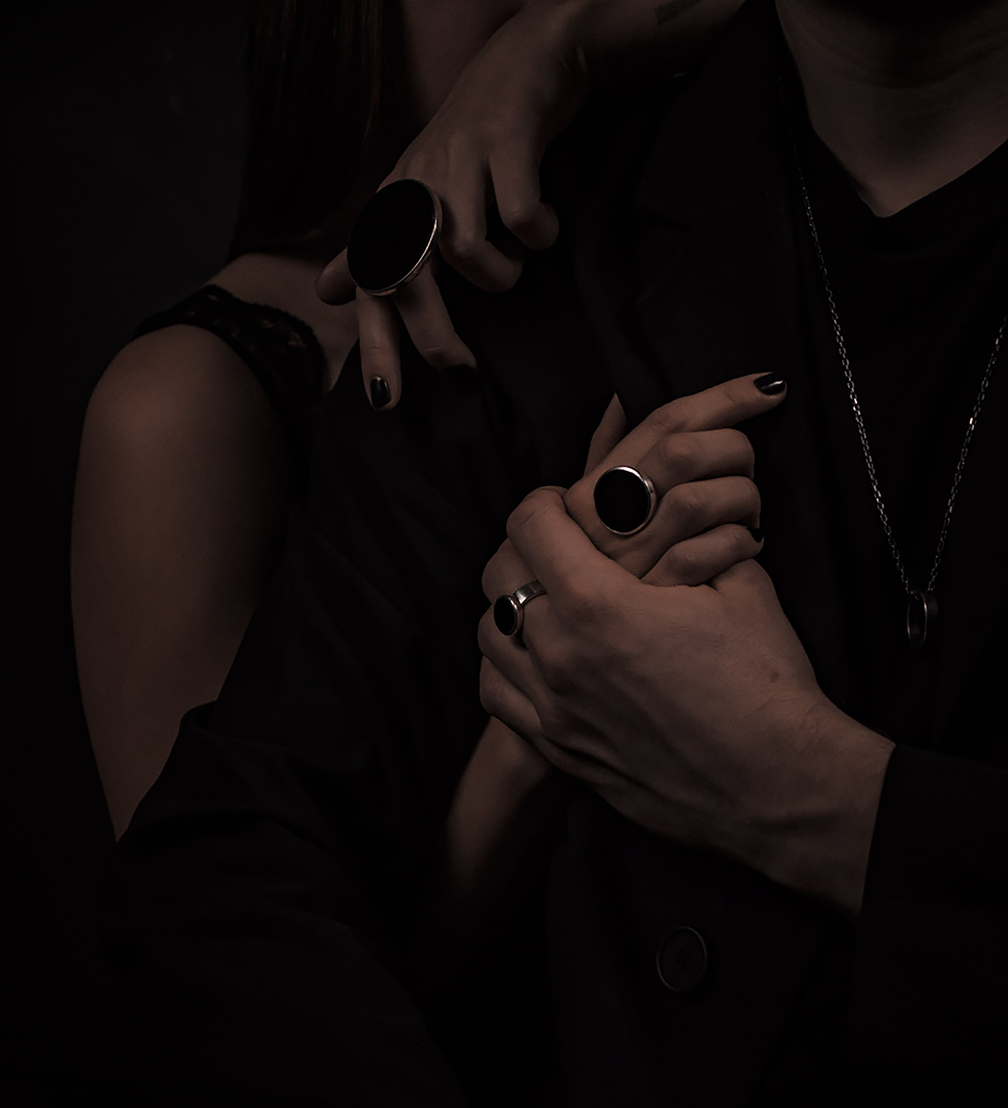 RO Studio was born in a creative union. Roberts was making jewellery for Terēze, and, believing that it could be the beginning of a new story, she created the RO Studio brand. Now the jewellery is available online, as well as in the brand's concept store, which also carries original interior items.
RO Studio's jewellery is laconic and bold. Everything from the design to the finished product is created by the creative couple Roberts Jaunzems-Pētersons and Terēze Aploka embodying their desire for perfection. The jewellery is made of silver and gold, complemented by precious and semi-precious stones, cut according to the sketches of the couple. Each of the items is unique.
«I make the jewellery, and Terēze makes everything else,» Roberts laughs. She is the one responsible for the RO Studio brand: graphic identity, communication, and sales. The concept store the couple has created in Old Riga radiates the same sensuality that RO Studio's jewellery does and it is also self-designed. They did everything themselves — painted the walls, designed the showcases as well as the most noticeable accent of the room — a desk made of natural stone. «The process of transporting and mounting this 300 kg piece of furniture alone deserves a couple of chapters in a book,» says Terēze.
The brand's concept store not only serves as a point of sale, but also reveals the worldview and lifestyle of Roberts and Terēze. It offers both jewellery by RO Studio and works by other Latvian artists and designers. Everything you see when entering the store is available for purchase. The furniture was made by the company This Is Neu, in which Roberts is a co-founder, while the blown glass lamps Halos were created by the artist Baiba Dzenīte (Baiba Glass).  Charcoal nudes by painter Sintija Gādiga and classical plaster heads cast by sculptor Rihards Ābeltiņš are also available at the concept store.
RO Studio concept store is located in Riga, Laipu iela 5.