Sigu Drums wooden drum hoops are designed to stand out, allowing musicians to personalise and enhance the sound of their snare drums. The brand breaks away from the clichés typical of the music industry and strives to inspire drummers to indulge in creativity and sound transformations.
Sigu Drums is an enthusiastic and ecologically minded brand created in Sigulda. Its aim is to encourage drummers to experiment with sound and to help musicians create their own unique style. The wooden hoops produced by the company allow to improve and personalise commercially produced drums. The hoops not only dampen unwanted noise, but also give the sound saturation and provide a better sound quality in the recording studio. Sigu hoops, designed by Matīss Zvaigzne, is made to fit most snare drums. In addition, well-considered joints give the product more durability and longer life.
The visual identity of Sigu has been created by the design company Reflect Studio, while the brand communication is provided by the digital agency Hump. The brand identity is designed to highlight Sigu as a distinctive, inspiring and narratorial character in an industry dominated by conservatism. The visual language also emphasises the quality of the product's design, sustainability, care for the environment and openness to experimentation.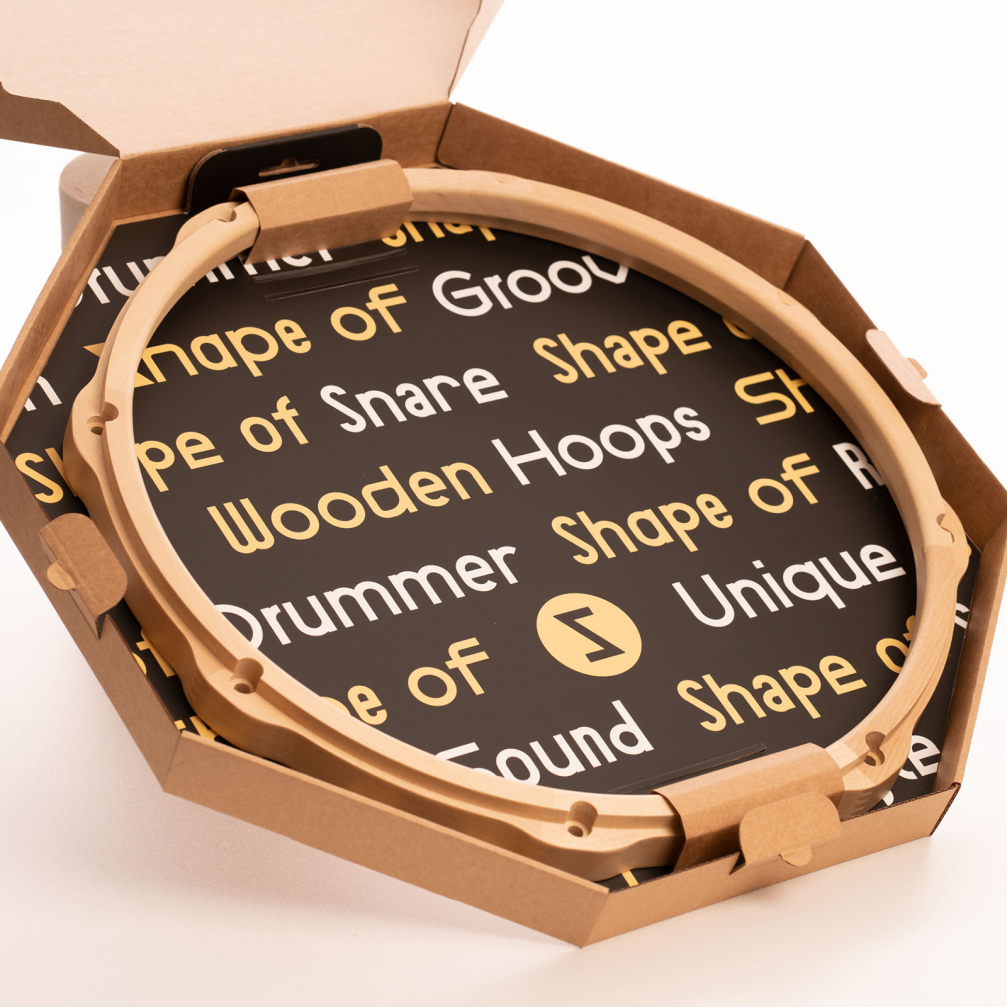 The communication of the brand is based on the idea of shaping and reshaping. It resulted in the ever-changing letter «S», which has also been transformed in the brand logo, as well as the slogans: «Shape of Sound», «Shape of Drums», «Shape of Groove» and the like. The colour palette chosen for the graphic identity creates a harmonious interaction with the products.
The packaging is designed to ensure safe transportation of products in the most universal, functional and sustainable way possible, as well as to serve as a convenient display in shops. An important aspect of the packaging's design is its ability to adapt to products of different sizes.
More information about Sigu wooden drum hoops is available on the company's website.