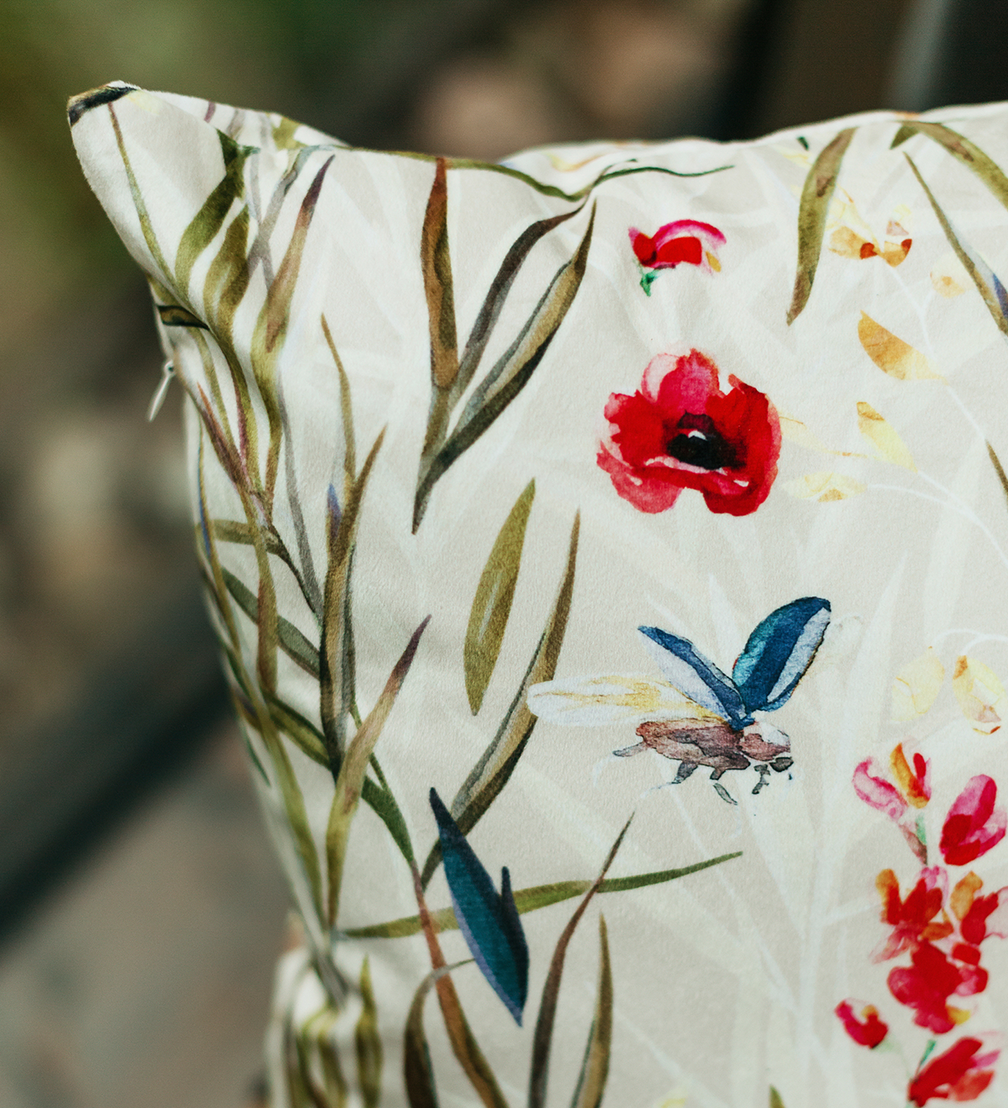 Collection Riverside Promise. Photo by Tullia Home
This August, a new Latvian home textile brand Tullia Home was launched. Their bed linen and decorative pillowcases are adorned with dreamy floral motifs. The print design was created by the brand's founder, artist and designer Maija Eglīte, whose watercolour paintings capture short but enjoyable moments in nature.
Artist and designer Maija Eglīte, who has worked with the creative team of Stenders cosmetics brand for many years and has created works for other well-known companies in Latvia, has recently founded her own brand — Tullia Home. The company offers locally made sustainable bedding sets and pillowcases made of high-quality cotton satin — a sophisticated material that is also easy to care for.
The name of the brand, as well as its feminine and expressive personality, was inspired by the Renaissance poet and courtesan Tullia d'Aragona. «She did not meet the beauty standards of that time, nor was she born into an aristocratic family, but during her life she became an established woman — a writer, poet and philosopher,» says Maija.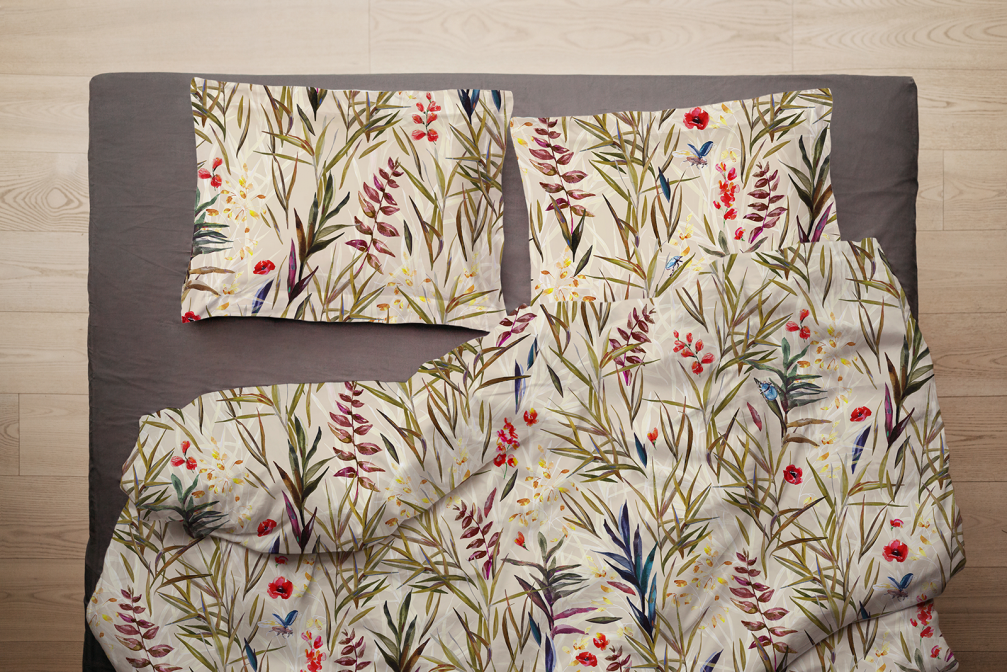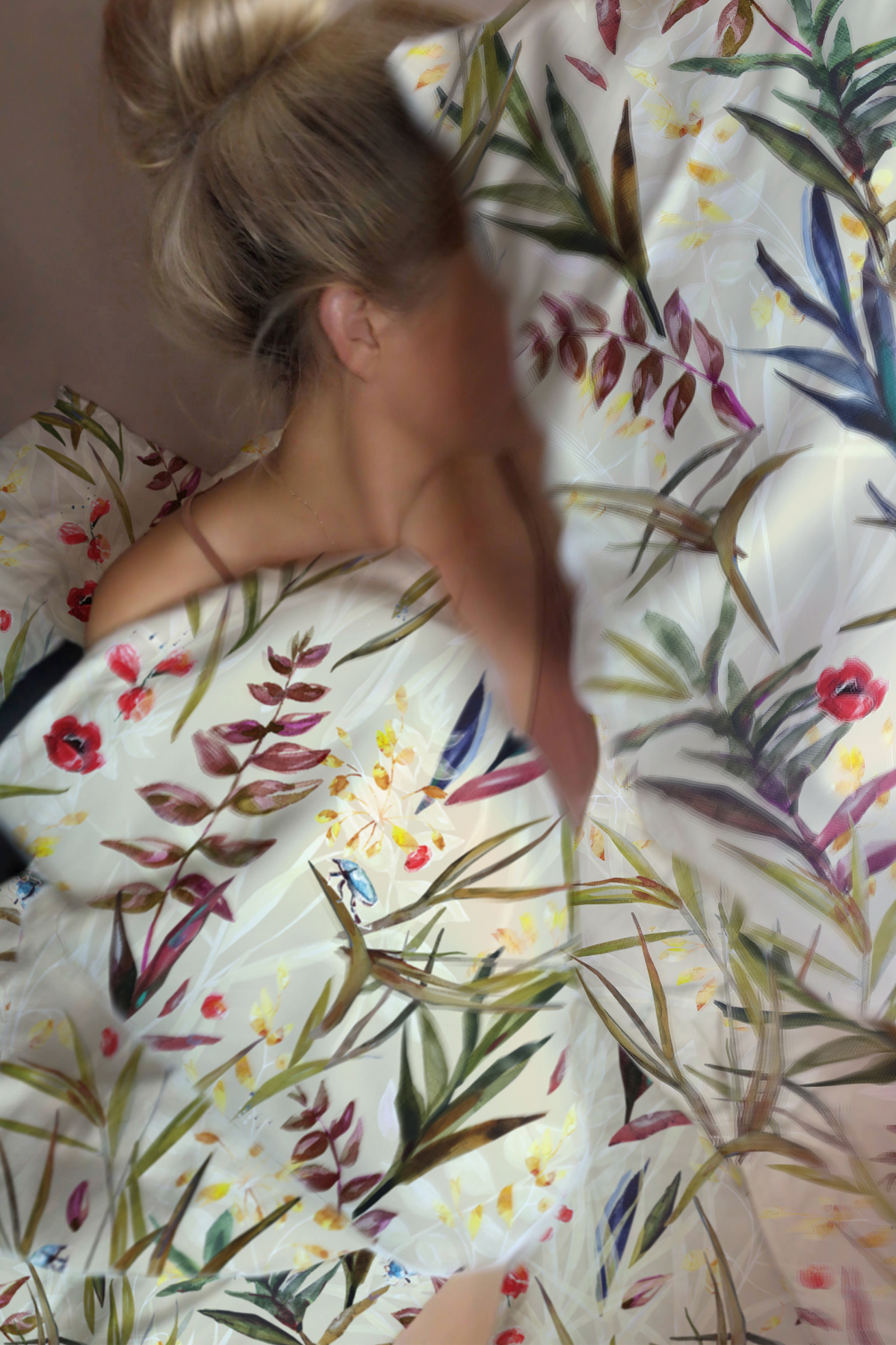 Tullia Home products are printed with watercolour plant motifs painted by Maija herself. The brand currently offers three different sets of bed linen: Shadows of the Garden collection depicts the play of light shining through the leaves of the tress, A Sea of Blooms shows a meadow full of flowers, and Riverside Promise is a reminder of a lazy weekend at the river. The artist's original drawings were transferred to fabric with digital printing in a limited edition.
Maija Eglīte admits that she has cherished the idea of her brand for several years, and now the work has borne fruit. The Riverside Promise collection has just been nominated for the finals of The SBID International Design Awards, organised by the British and International Society for Interior Design. The audience has been invited to select the winners, and until September 10, everyone is invited to vote for their favourite.
Tullia Home bed linen and pillowcases can be purchased on the brand's website, but already in September, one of the collections created specifically for the department store Stockmann will be available in the store.