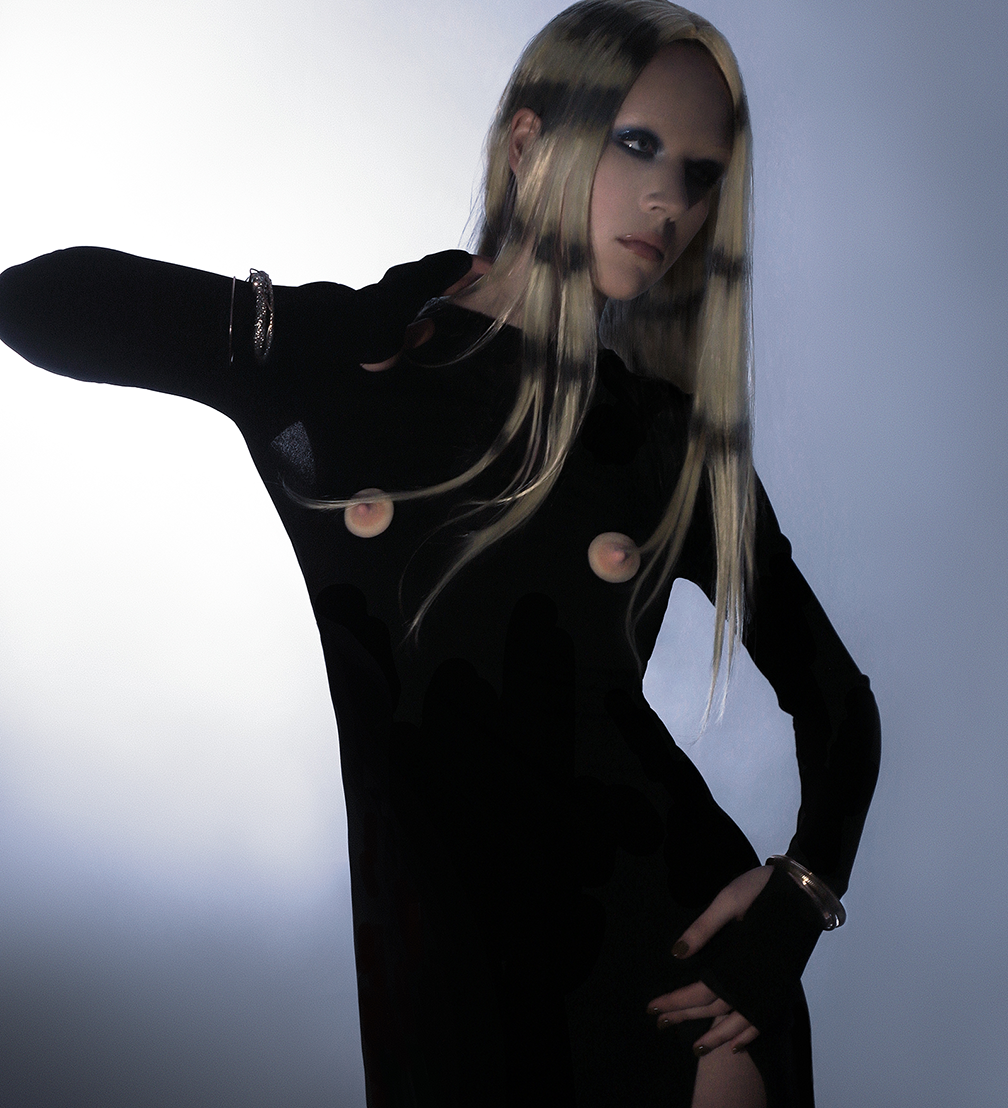 A new design platform, Cumnetwork, where cheeky ideas merge with a serious attitude towards design, was created this year. At the moment, four Latvian designers and artists — Brenda Jansone, Madara Keidža, Persefon, and Spookcrook — are represented on Cumnetwork, but any European designer who offers bold and high-quality creations is invited to apply to join the platform.
The Cumnetwork website was created with the aim of providing local designers and artists with a platform that would allow them to reach an international audience. «Unfortunately, hardly anyone in Latvia, especially experimental fashion designers, can earn enough from their art to survive comfortably, so we need to look for opportunities for export. I have concluded that artists lack the tools to market their creative works, and I wanted to provide a solution to that,» notes Katrīna Jauģiete, the founder of the platform. Katrīna has gained experience in fashion both by working as a make-up artist and by organising photoshoots. The knowledge and contacts acquired now are useful when looking for partners as well as doing Cumnetwork's communication.
«When selecting designers to work with, I evaluate how competitive the product design would be in foreign markets and how it corresponds to Western trends. We also conduct market research and consult with reliable colleagues who have been working in the fashion industry for a long time and have received fashion and marketing education abroad,» Katrīna stresses. Currently, the platform offers delicate but slightly scary masks by artist Persefon, unisex silver jewellery by designer Madara Keidža, upcycled neckties by artist Spookcrook, and nipple-shaped accessories by artist Brenda Jansone, which were created as a protest against the censorship of women's bodies. Since initially the idea of ​​the platform was to offer items that embellish the body, currently only jewellery and accessories are available, but soon the offer will also expand to clothing and decorative items. Katrīna invites every young designer or artist who makes interesting things that would fit in Cumnetwork's aesthetic to apply for cooperation.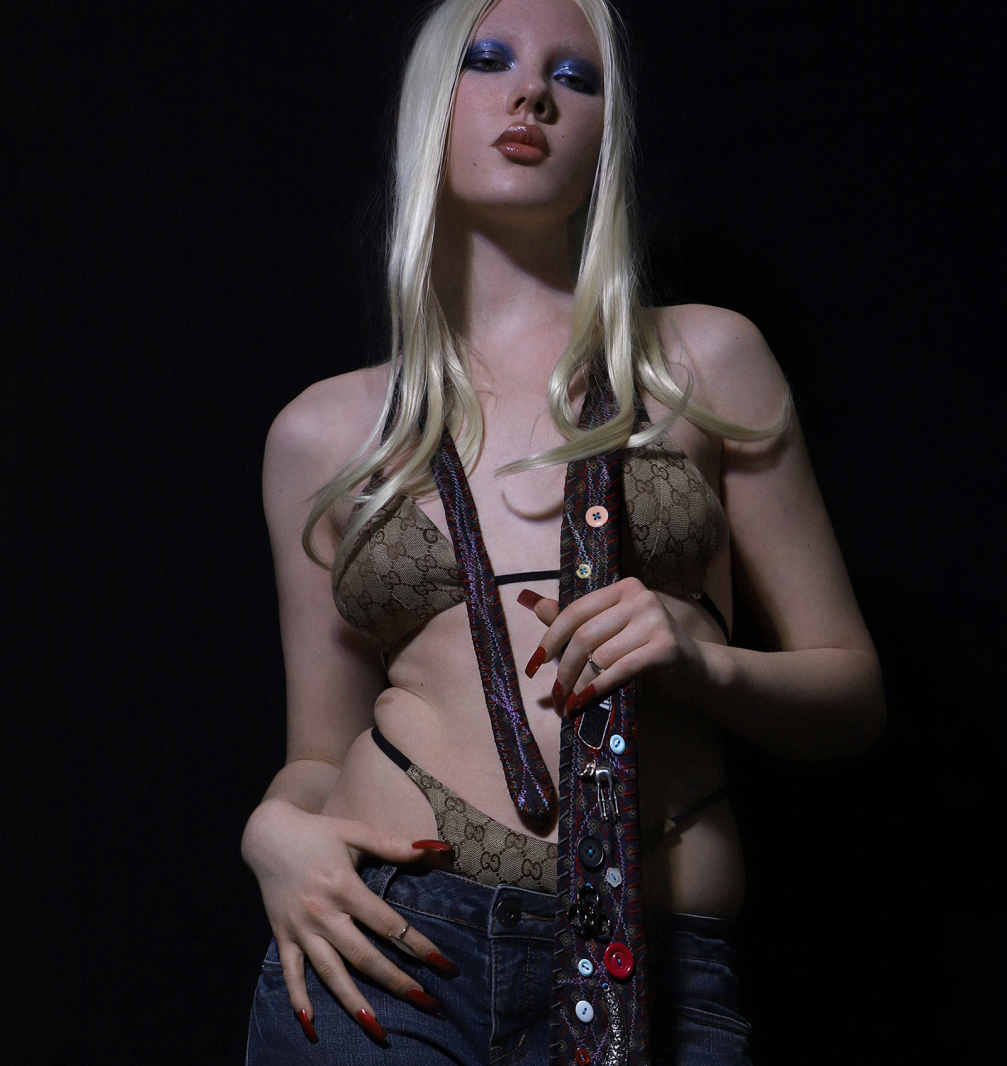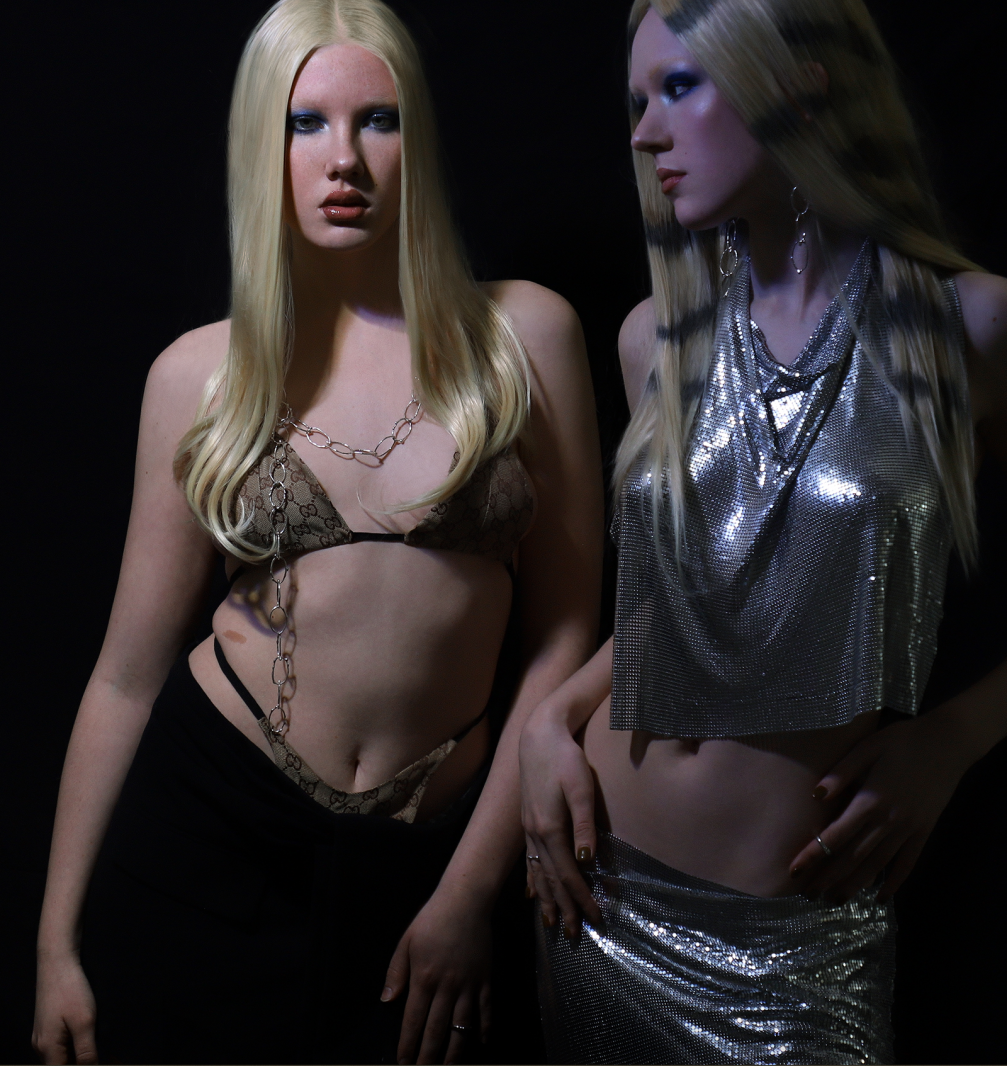 As the cheeky name of the platform suggests, visual communication of the Cumnetwork brand is based on ambiguity — provocative photographs contrast with almost sterile graphic design, and artistic values are positioned next to sales. Despite its rebellious spirit, the brand avoids cheap provocations. «It is important to show products tastefully, because they have an artistic value. It's fun and refreshing to see something serious that has self-confidence and a sense of humour without degrading values,» notes Katrīna.
The graphic design of the platform was developed by designer Elza Kārkliņa. «From the very first meetings, there was a clear vision of what aesthetic could represent Cumnetwork well. We quickly came to the conclusion that the design of the brand needs to be quite flexible, since the content is created by a super-creative team, and strict restrictions would get in the way in this case. We focused on opposites as the basic visual language — a balance between organic and digital, start-up aesthetics, and the rebellious feeling of clubs, where spicy details are visible quite openly,» Elza says about the design.
More information about the platform and the artists represented on it can be found on the Cumnetwork homepage.