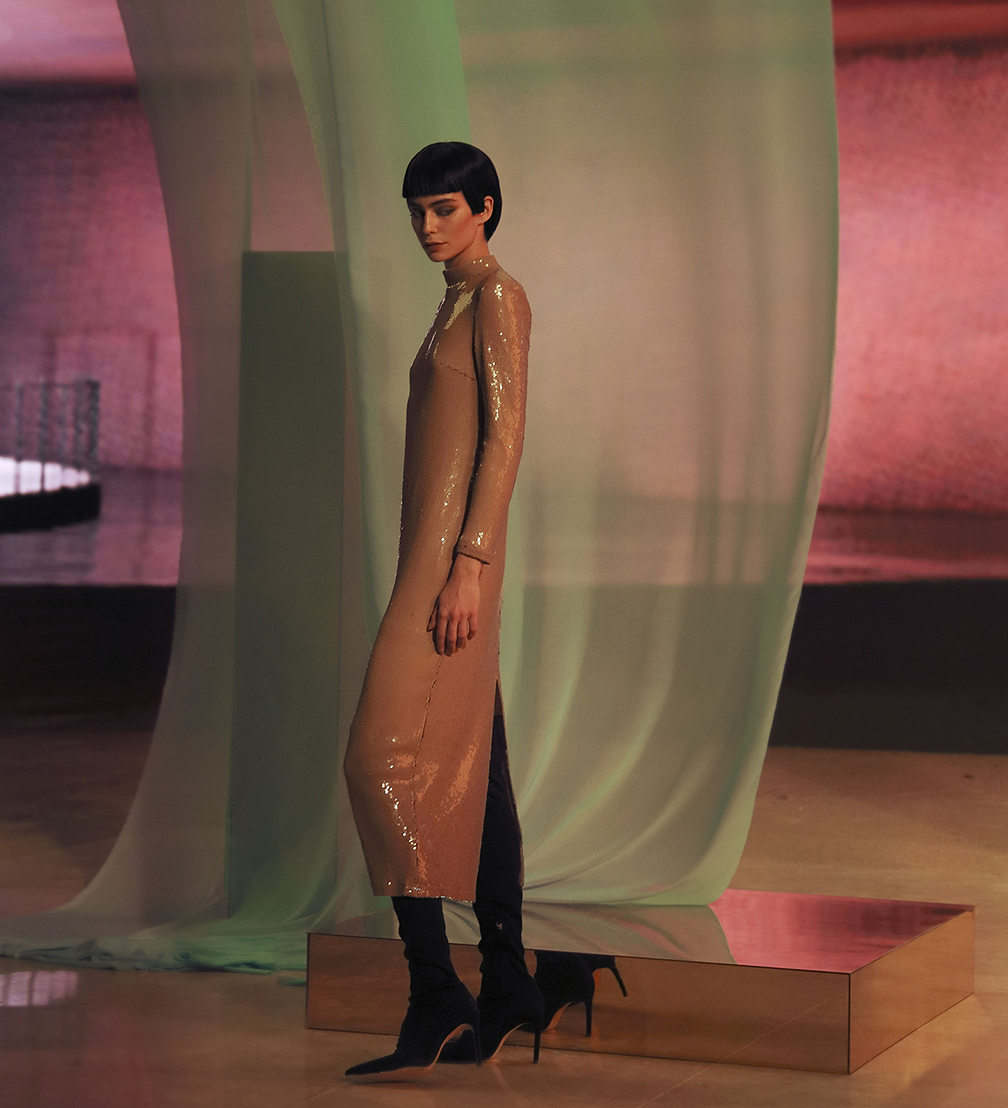 Image from the Spice promotional short film Finding Yourself
Out of more than 4000 applications, the promotional short film Finding Yourself, which was created for the shopping centre Spice by Latvian creative professionals, has been included in the official selection of the Berlin Fashion Film Festival, along with the films of such world-famous brands as Chanel, Gucci, Louis Vuitton, Dior, and Yeezy.
The Berlin Fashion Film Festival is one of the biggest events in the industry, where the best fashion films are highlighted and awarded every year. The advertisement video Finding Yourself of the shopping centre Spice has been nominated for the festival award in the categories Best Fashion Film and Best Art Direction. According to the creators of the video, the film tells about the search for oneself — the doubts about one's identity that sometimes sneak up on everyone. The film's main character gets lost in stylised subconscious worlds and searches for clarity about who she is. The film is accompanied by a monologue composed by an artificial intelligence psychologist.
The short film was made by the advertising agency Magic (previously known as Nord DDB Riga), director Reinis Spaile, creative directors Edgars Kuzmins and Līga Zemture, artistic director- Ilva Kļava, producers Anete Pudža and Sanda Ķestere, costume designers Dace Krieviņa-Bahmane and Līga Zemture. The advertising film was shot in the LED Unit virtual studio in Riga, where three surreal spaces were created.
Edgars Kuzmins, the creative director of Magic, emphasises that entering the list of finalists once again confirms that in Latvia it is possible to create worldly things and stand on the same stage with global names and brands. «An important part of this whole collaboration was the powerful team and the shopping centre Spice daring to break down the boundaries of conventional advertising and merge it with the worlds of high fashion and art. The bolder and more unusual we are in our work, the greater the chances of being noticed,» continues Edgars.
Līga Zemture, one of the creative directors of the short film, adds that in the process of making the film, attention was paid to every detail in order to give the video a quality worthy of high fashion brands. «Of course, for a fashion short film to compete among such giants as Chanel, Gucci, and Louis Vuitton, one must have a very fine sense of what clothes, what pose, what look will be stylish, because fashion has its own conditions, its own special communication, and, of course, trends that change seasonally. I am extremely happy that our team was able to create a world-class short film, ranking among the very best,» says Liene
All films nominated for the Berlin Fashion Film Festival award can be found on the festival's website.