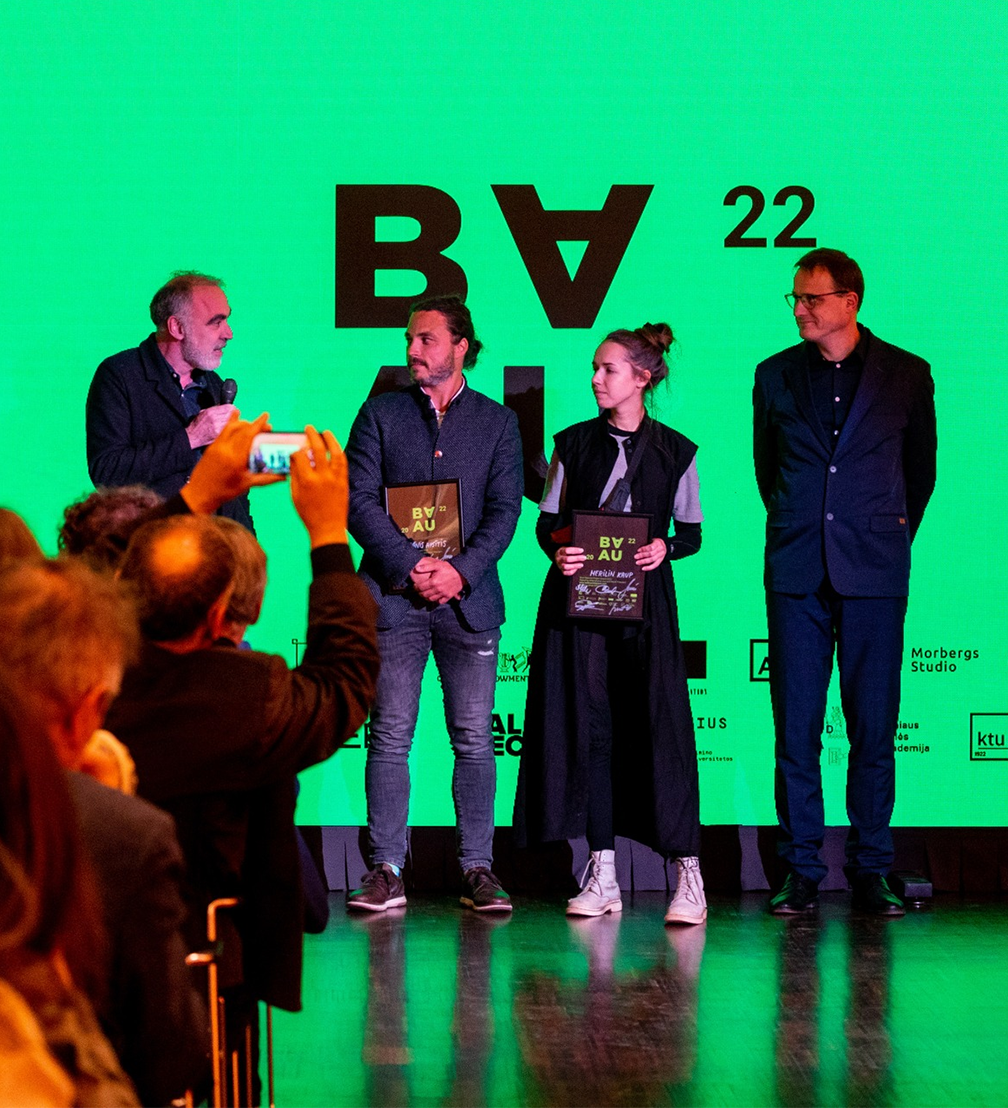 At the end of October, the BAUA Awards competition of the Baltic Architects Unions Association (BAUA) took place at the Great Amber concert hall in Liepāja. The award annually evaluates diploma projects of young architects from the Baltic States, awarding the best. This year, Jānis Apsītis from Latvia and Merilin Kaup from Estonia were named the winners of BAUA Awards 2022.
This year, the international jury of the BAUA Awards recognised two young architects as the winners of the competition. Jānis Apsītis received an award for the project «Expansion of Winter Sports Facilities in Sigulda. Ski Jumping Hill. Trampoline jumping hill», which he developed while studying at the RISEBA University of Applied Sciences. Merilin Kaup's project «Practical Utopias» was created at the Estonian Academy of Arts.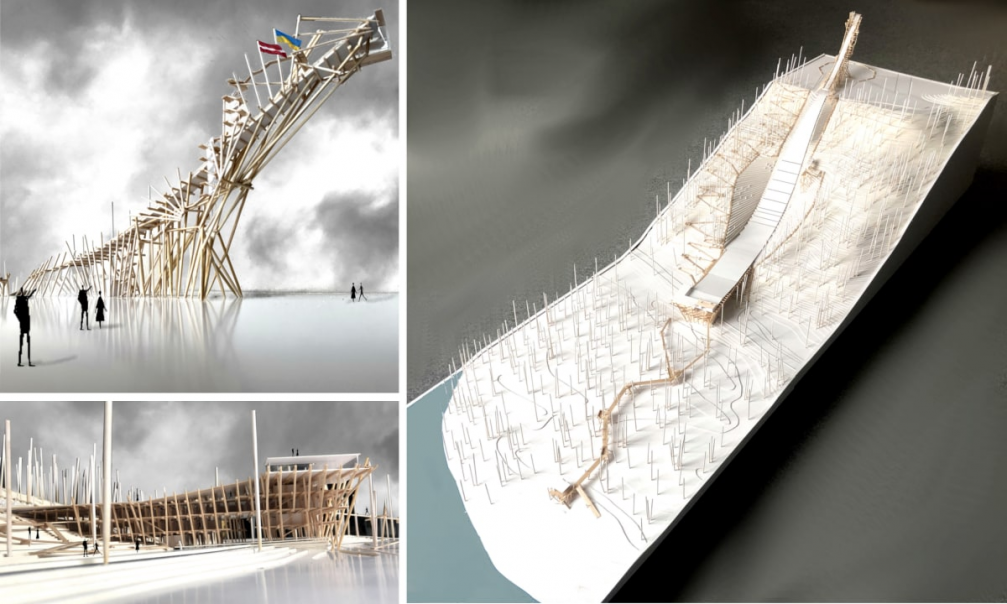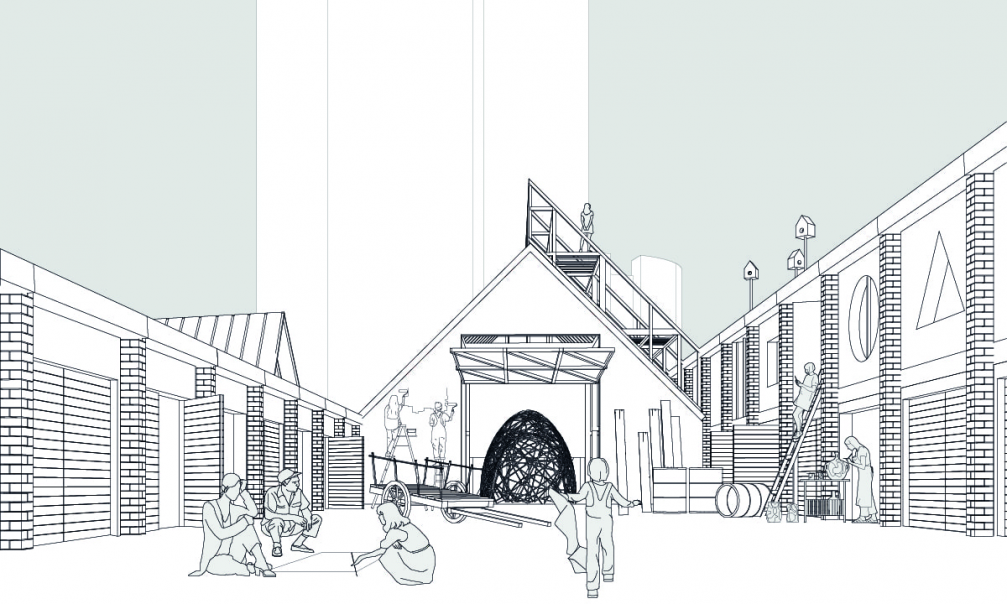 Three projects received an honorary award: Kotryna Bajorinaitė's, Aurelija Kniukštaitė's and Jonė Virbickaitė's (Lithuania) joint project «Creating a Quality Environment According to the Criteria of the New European Bauhaus. Naujoji Vilnia», Justīne Kate Hesse's (Latvia) project «Bolderāja and Daugavgrīva Cultural Regeneration: Waterfront Intervention Scheme and Love Island's Boardwalk», and Eneli Kleemann's (Estonia) project «Home in the office–community–led housing in Maakri quarter».
A total of fifteen projects from seven Baltic universities of architecture — Estonian Academy of Arts, Tallinn University of Technology, Kaunas Technology University, Vilnius Academy of Arts, Vilnius Gediminas Technical University, Riga Technical University, and Riseba University of Applied Sciences — were nominated for the competition this year. All nominated works can be viewed on BAUA's website.
Projects were evaluated by an international jury, including David Cook (Germany), architect and founder of Haascookzemmrich Studio2050, architect Andra Šmite (Latvia), Mantas Daukšys, chairman of the Klaipėda County Organisation of the Lithuanian Architects Union and Aet Ader, vice-president of the Estonian Association of Architects.
The event was organised by the Baltic Architects Unions Association, in collaboration with Latvian Association of Architects, Estonian Association of Architects and Architects Association of Lithuania, the Young Architects club Atelpa and Innovation platform Morberg's Studio. The event was supported by the Culture Capital Foundation of Latvia, the Lithuanian Council for Culture, the Cultural Endowment of Estonia, the building material company Knauf, and the city of Liepaja.