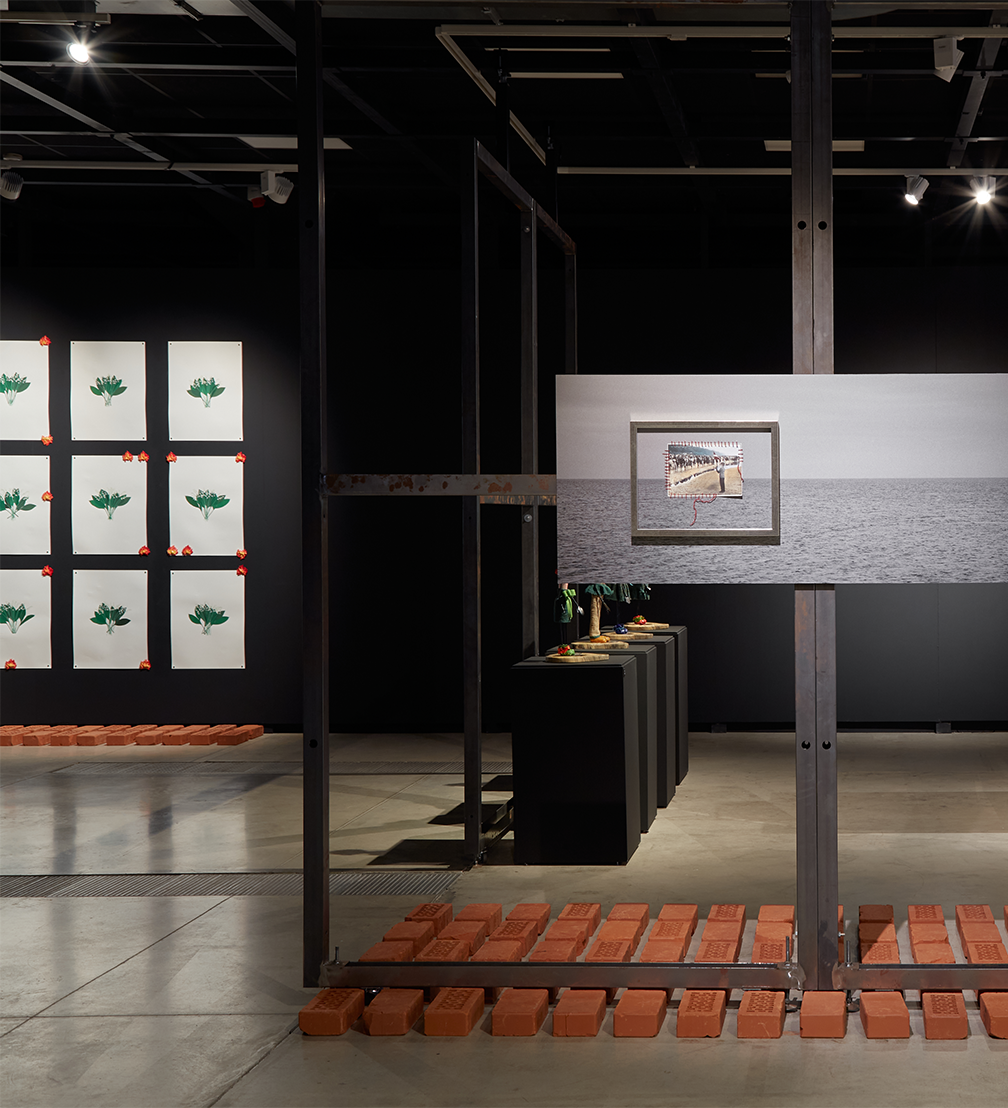 Until January 15, the exhibition Decolonial Ecologies, which aims to explore the complex entanglements of postcolonial and postsocialist imprints in contemporary society and culture through the prism of environmental history and environmental changes, is on display at Riga Art Space. When creating the scenography of the exhibition, the architecture studio Gaiss reduced the consumption of materials to a minimum, using existing resources or materials that can be returned to their circulation cycle after the exhibition.
The exhibition Decolonial Ecologies, organised by the Latvian Centre for Contemporary Art (curator — Ieva Astahovska), reviews the relationship between the past and the present, providing new points of view and indications on how to think about the lasting impact of colonial, imperial, and occupation power even after its seeming end. Expanding on this theme, the artists in the exhibition consider the relationship between humans and the environment, highlighting topics such as (post)Soviet legacies, the meaning and experience of place, memory, landscapes affected by technology and industry, cultural meanings and social practices of ecological issues, as well as alternative strategies to overcome the challenges of environmental crisis and climate change.
When creating the exhibition design, the central guiding principle was to be as sustainable as possible while constructing a short–term exhibition. In order to do that, the architects of Gaiss tried to find a use for seemingly useless materials, as well as to employ already available resources and inventory. The architecture of the space is defined by minimal structures — it is organised horizontally by regularly arranged brick squares on the ground, while the vertical planes are formed by transparent frames that mark the boundaries of the artworks, while visually connecting the exhibited works into a single ecosystem.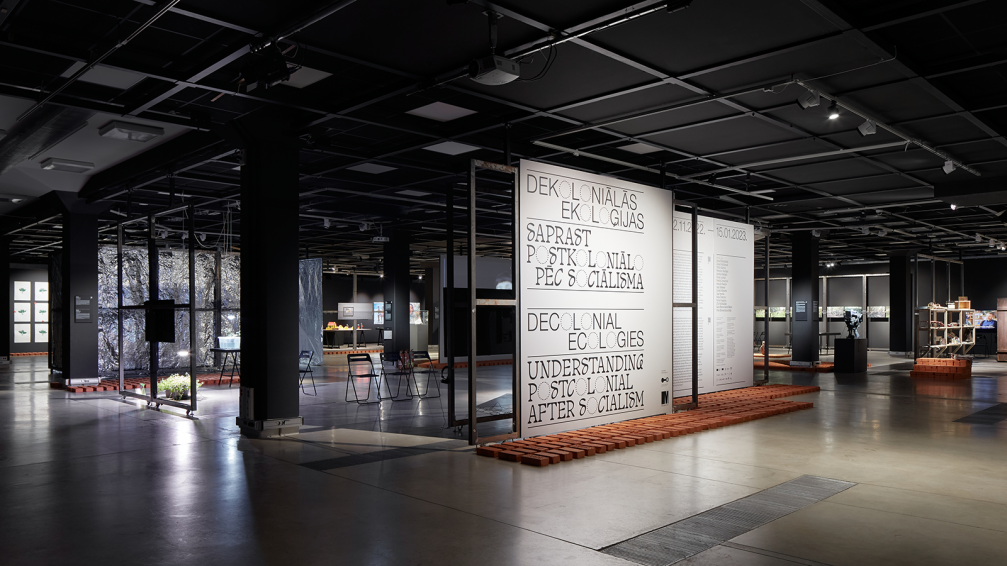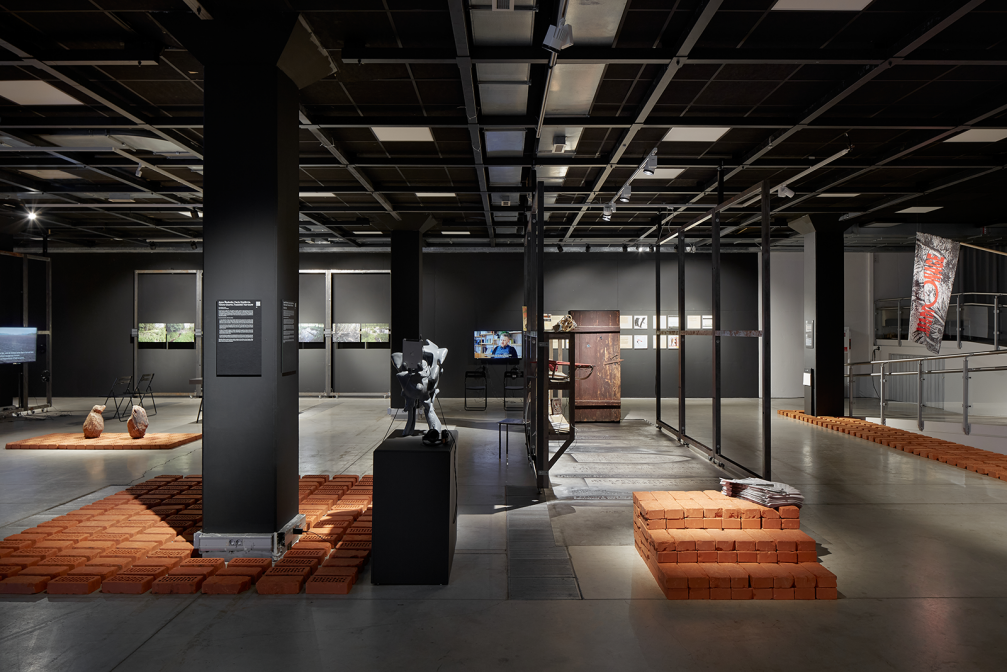 «In the contemporary Baltic space, the red brick often creates associations with imprints of the socialist period. But at the same time, it is clay in its essence — a mineral that has been part of the nature of the Baltic territory for almost 400 million years,» the architects of Gaiss commented on their choice to use bricks in the design of the exhibition. The rejected production of the Lode brick factory is used in the design. These are bricks with minor deviations, such as a broken corner or a chipped side. Usually they are crushed and reused in the making of other products. But this time, an additional step has been introduced in the life–cycle of 1,900 bricks — an exhibition, after which they will return to the usual production cycle.
Modular steel frames are used for the vertical structures, to which artworks and screens are attached. These frames serve as an inner structure for smooth partition walls at the Riga Art Space. But for this exhibition, they are partially left unfinished, revealing rust spots and screws that are usually hidden from the visitors' view.
The exhibition Decolonial Ecologies is open to visitors until January 15. More information — on the website of the Latvian Center for Contemporary Art.