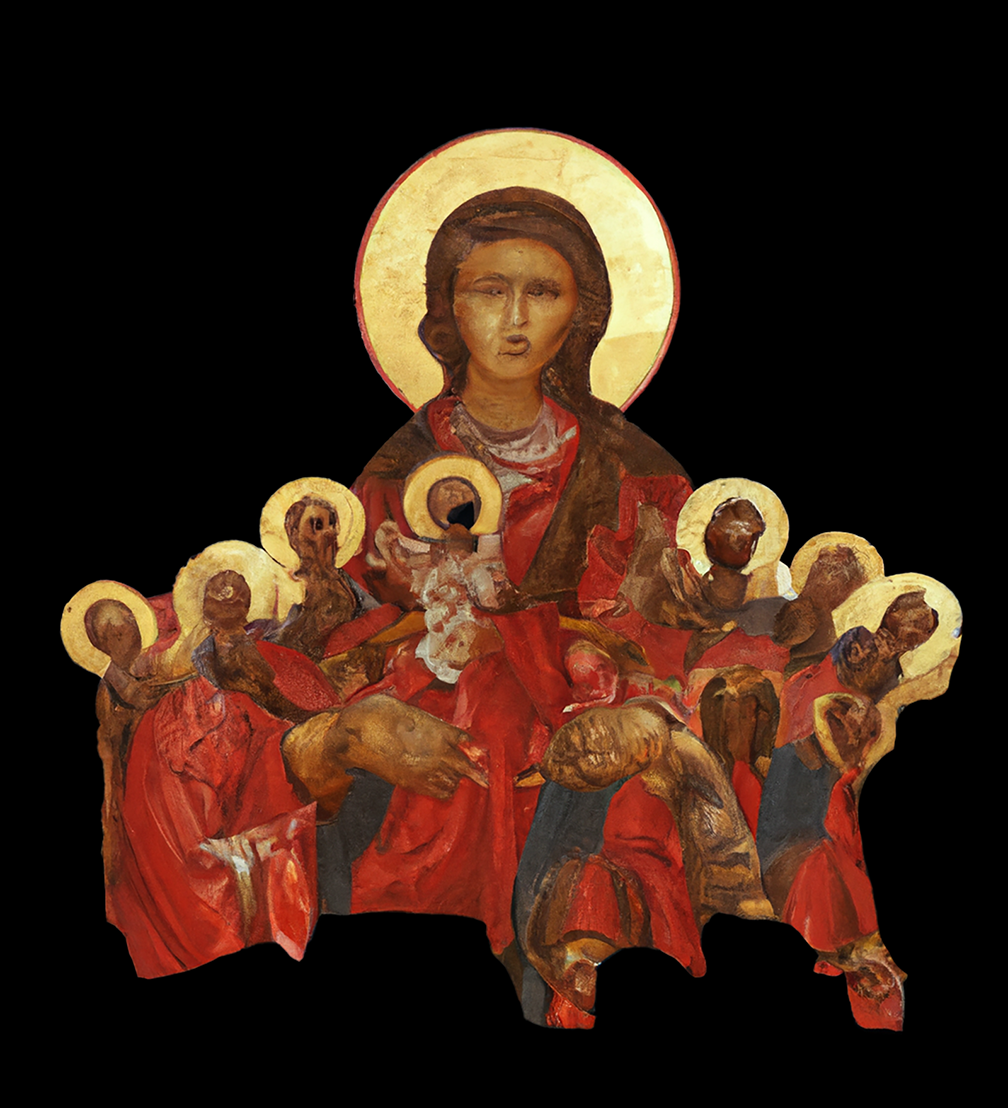 From July 21 to September 7, the ISSP Gallery will host the solo exhibition Synthetic Presence by new media artist Jurģis Peters, which explores the interaction between humans and technology, reflecting on the belief in the ability of artificial intelligence to save humanity and the world. The exhibition will open on July 20 at 6 p.m.
«The Internet pioneers' fascination with the Gaia philosophy and the idea that the Internet will connect us all and collectively raise our level of consciousness makes it seen as a unifying cosmic consciousness. On the other hand, the capabilities attributed to artificial intelligence raise hopes that it will be able not only to increase productivity but also to find solutions to the challenges of this era, such as the climate crisis,» says the description of the exhibition. Underlining this belief, artist Jurģis Peters has created large-scale prints and video works made with the help of artificial intelligence, «training» it with images of saints from different cultures.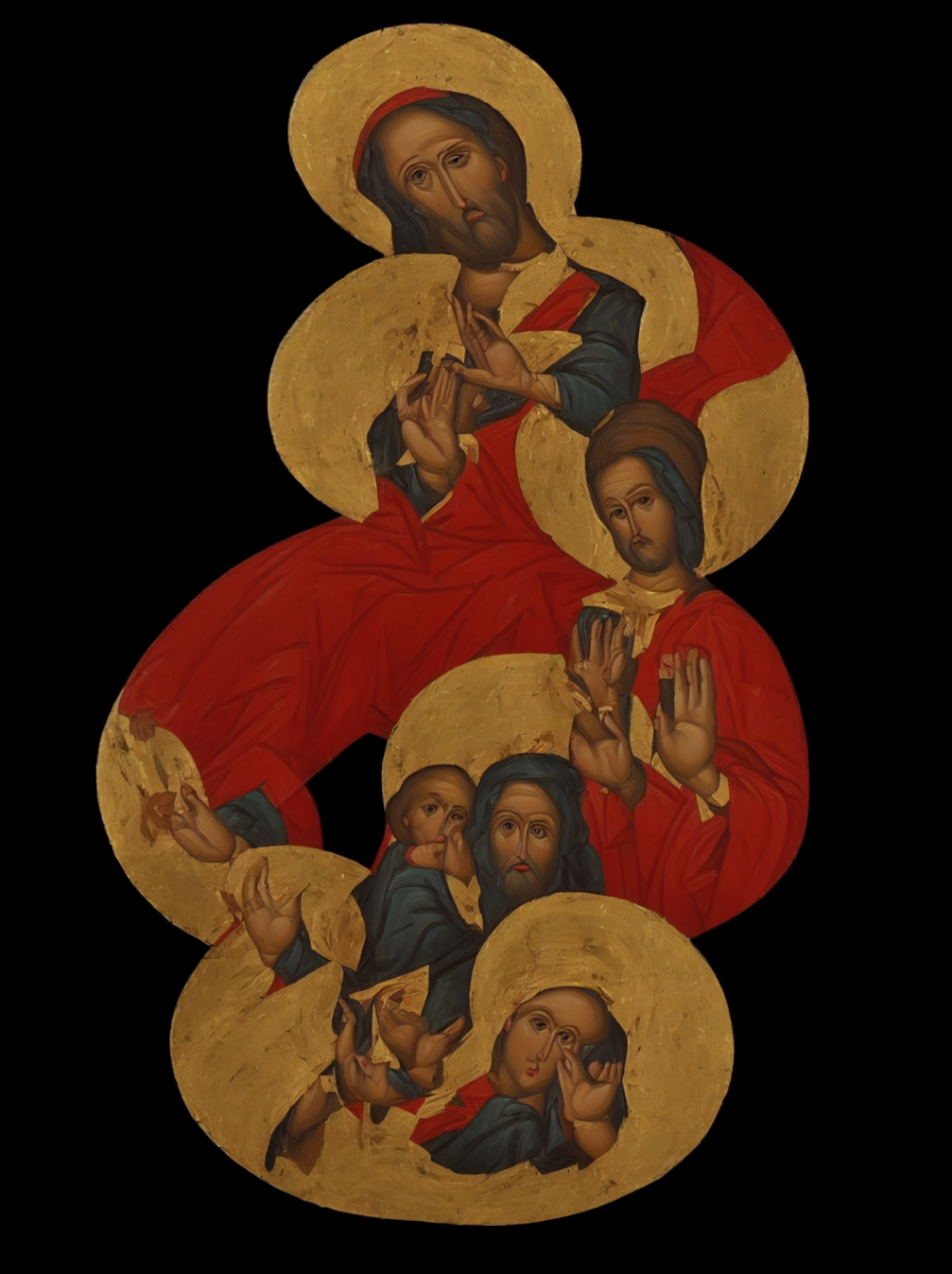 The visual codes in these AI-generated images form a kind of collage of collective representations, but these images of saints are not entirely believable. The works reveal the AI's generative inability to perform seemingly simple actions, such as accurately representing human anatomy, especially the hands and fingers. In the exhibition's central video installation, Synthetic Encounter, the viewer is invited to interact with the AI. The interactive installation is based on an artificial neural network that generates a series of images of humanoid beings in real time. Sensing the viewer's presence, the beings emerge from the abstract datasets, and their faces take on increasingly human features.
Jurģis Peters (1991) is a new media artist interested in visual research on the impact and consequences of various phenomena created by new technologies in society. One of his main focuses is artificial intelligence, both as a medium and as a conceptual field of research. In his practise, he uses new technologies and algorithms of his own design as tools of artistic expression to create visual stories and speculations about possible future scenarios and the role of humans in them. Jurģis Peters graduated from the Art Academy of Latvia with a Master's degree in Audiovisual Arts and holds a Bachelor's degree in Digital Media Technologies and a Master's degree in Cyber Security from the University of Birmingham.
Jurģis Peters' solo exhibition Synthetic Presence is on view at the ISSP Gallery from July 21 to September 7. Curated by Iveta Gabaliņa. The exhibition is supported by the State Culture Capital Foundation of Latvia. More about Synthetic Presence — on the ISSP website.