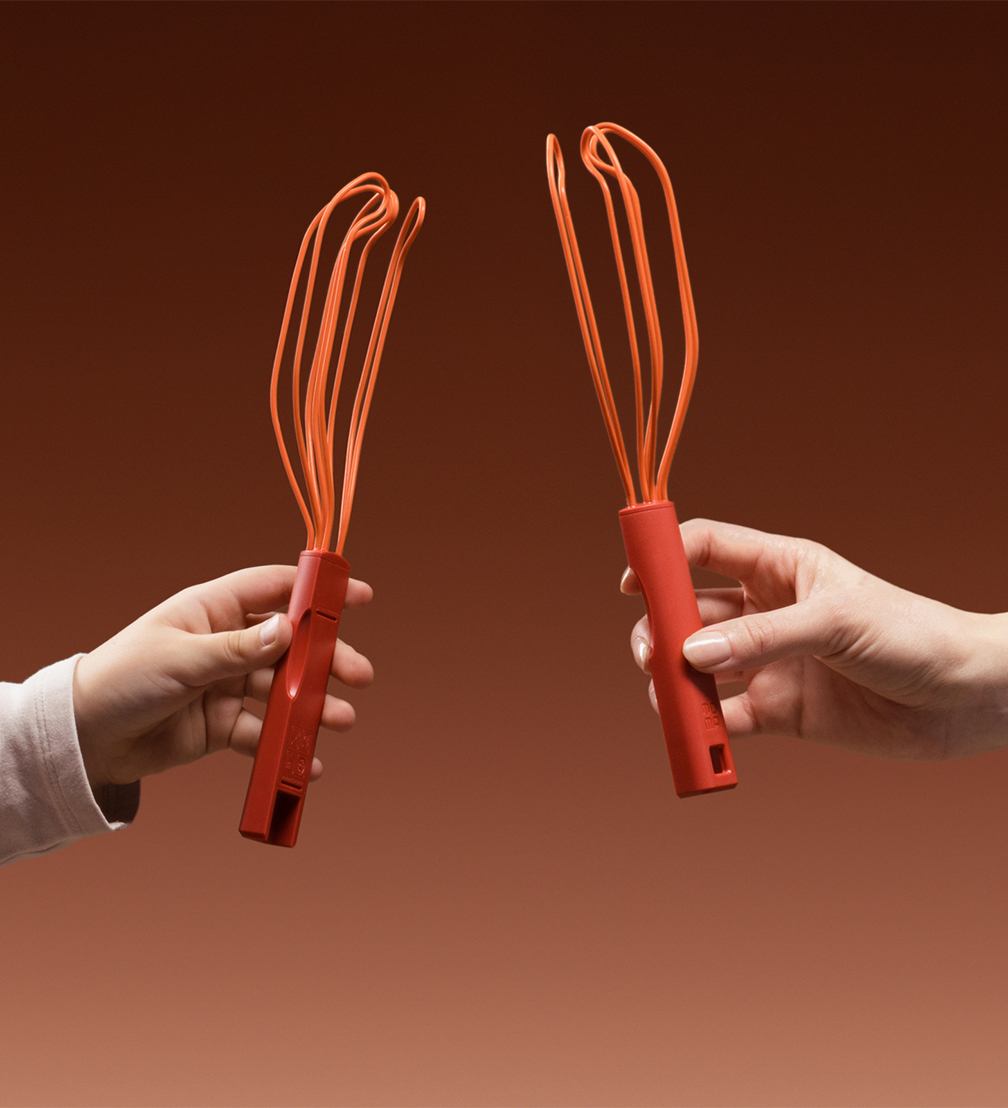 Brothers — designer Arthur Analts and pastry chef Tom Barsuks — have created the kitchen utensil brand Toma, which offers functional and attractive cooking tools that can literally be split in half to share the joy of cooking. The playful design of the products is intended for families cooking with children, as well as the longevity and practicality of the tools. To start the production of Toma kitchen utensils, a crowdfunding campaign has been launched on Kickstarter.
Stories Editorial September 13, 2023
According to the brand's creators, the goal of Toma is to encourage both families and culinary enthusiasts to spend quality time in the kitchen, sharing knowledge and the joy of cooking. The Toma kitchenware set includes a whisk, spatula, brush, and a base for storage. With the help of hidden magnets, the tools can be split in half and easily reconnected, and the magnets also allow for convenient storage.
Although the playful and engaging design of utensils is meant to appeal to young chefs, they are functional enough to complement the arsenal of professionals. The ergonomic handle ensures a secure grip, and the products are made from certified food-safe silicone, making them easy to clean and dishwasher-safe, as well as heat-resistant.
Arthur Analts reveals that the design and refinement of Toma kitchenware took eight years, during which the brothers conducted thorough research, created models, and developed multiple prototypes, testing them and securing design rights. To start the production of kitchen utensils, a crowdfunding campaign on Kickstarter runs until October 10. You can follow the brand's updates on Toma Instagram and Facebook pages.