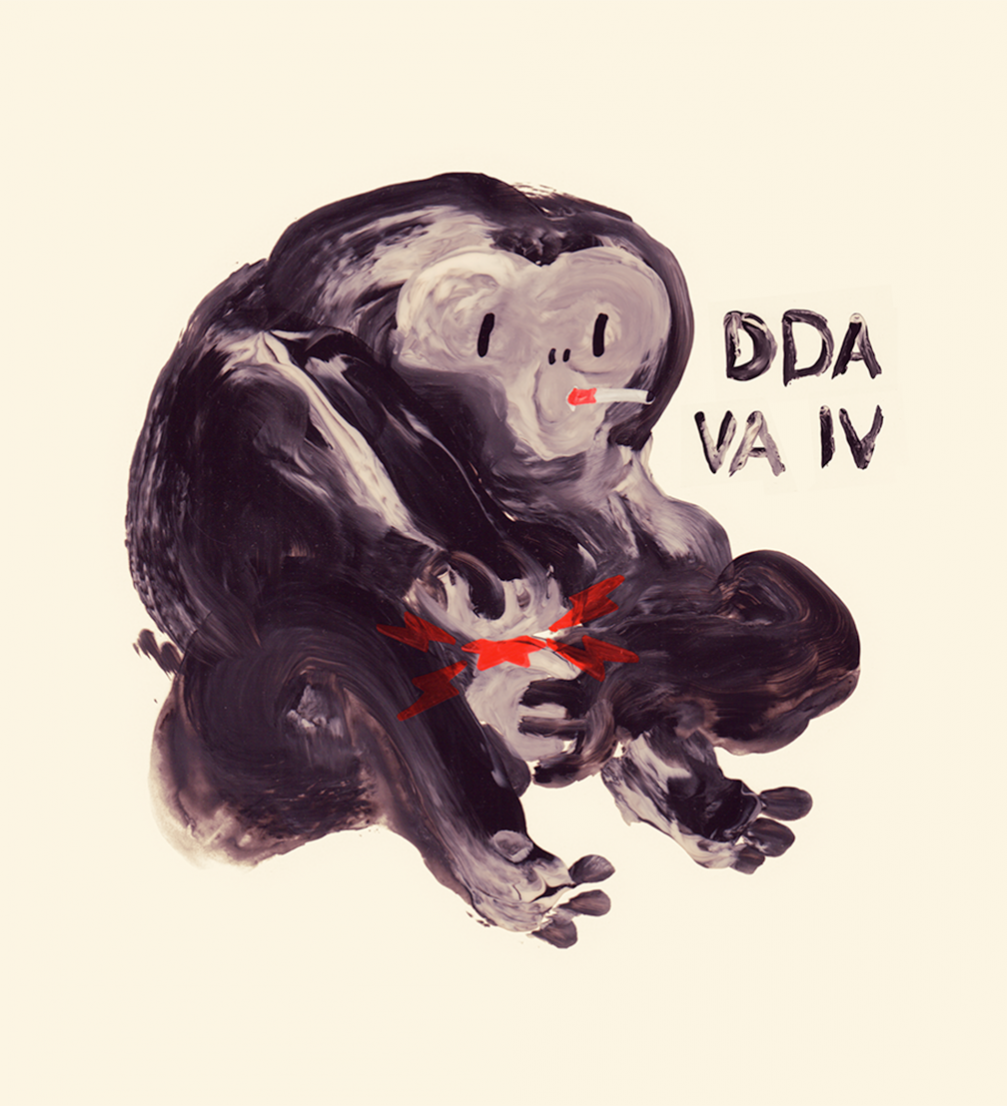 Cover art by Mārtiņš Zutis
Electronic music record label Dirty Deal Audio has released its annual electronic music compilation DDA\VA that represents last year's work by the collective's members, friends and allies.
Electronic music compilations DDA\VA aim to collect the best work of local electronic music producers and reflect the current developments of the scene in Latvia. In the fourth DDA\VA compilation, a variety of electronic music is represented, for example, beats by Antikvariāts, ELVI, coronabeats, NiklāvZ, Beatowski, electronic music by E:91, TV Maskava's acid moods and Oriole's experiments with jungle.
Several of the musicians go without using computers in their creative process — Philistine Trax, TV Maskava, northern c and Miseralist use drum machines, samplers, synthesizers and, in the case of the last two, electric guitars. The pioneer of Latvian 8bit electronic music Kodek created his Let's Go! while on a train and using only a Game Boy 8–bit console; Kashuks for his Hand Written Story recorded household noises. The compilation opens on a piece by ansis that features a story from the Latvian TV programme Degpunktā.
The composition Us by Bandmaster is featured on the soundtrack of the short documentary Riga Gentlemen (Rīgas Kungi). DDA\VA IV also includes last year's compositions by Outrae, Oriola 701, MMelodijas and Kristaps Ritms.
The DDA\VA IV compilation is available for free or for a donation on the Bandcamp page of Dirty Deal Audio. It is also available for listening on Spotify and Deezer streaming services, as well as on iTunes.
Since 2011, record label «Dirty Deal Audio» has released four electronic music compilations, several albums and mini albums, as well as organised countless new musicians showcases and concerts, thereby inspiring the young generation of musicians to join the electronic music community.