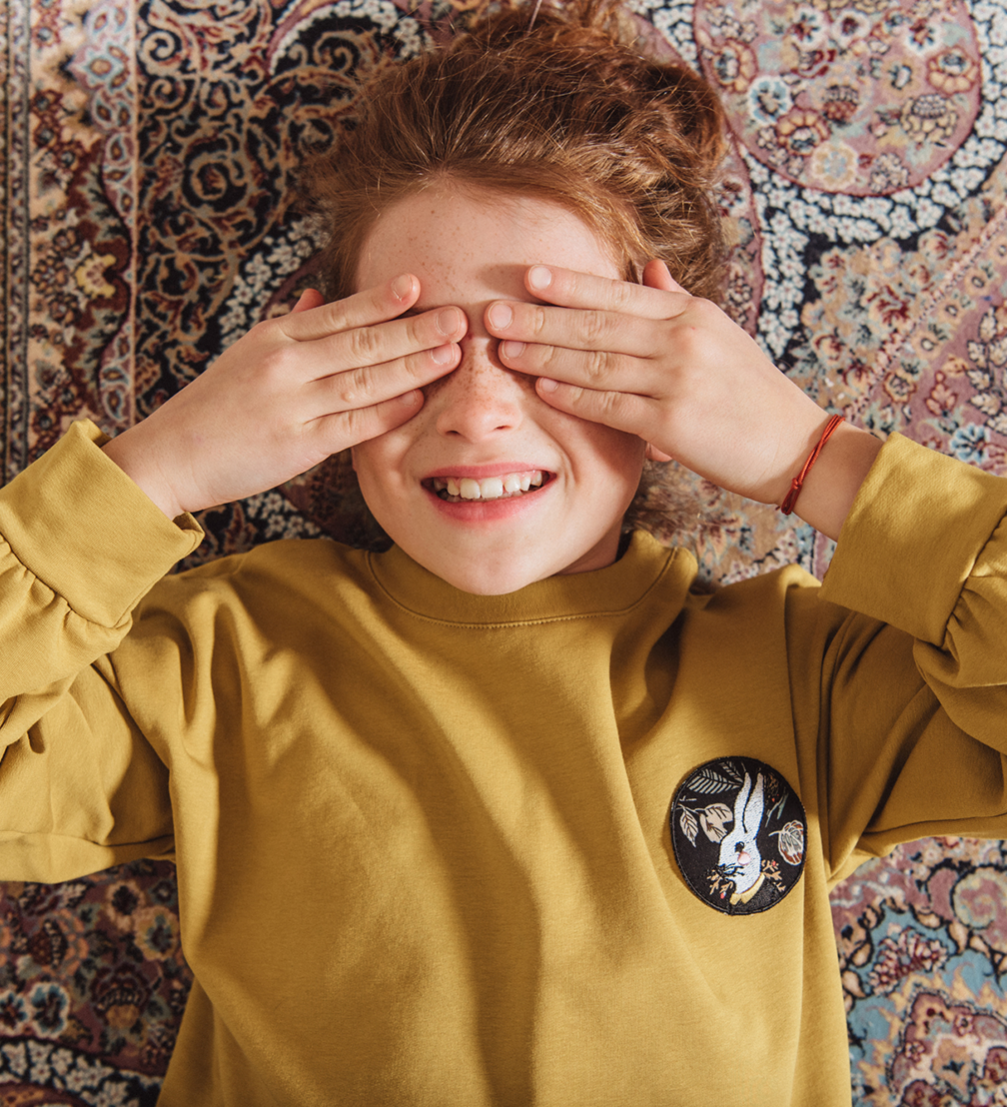 «Urban Tribe», the autumn–winter collection 2019 of the children's clothing brand «Hebe», entertains young town dwellers with wildlife and plant motifs. The colour palette of the collection has been inspired by nature in Latvia.
There are more than 150 products in «Hebe's» latest «Urban Tribe» collection: about 40 items for babies from birth to two, and the rest for girls and boys up to ten. The range of clothing in the collection allows children to dress for everyday as well as for celebrations.
Light pink, sandy yellow, mustard yellow, haze grey, forest green, cranberry red and blueberry blue are the basic tones of the new collection, and the garments are decorated with cute animals found in Latvia: deer, squirrels, bunnies, raccoons, as well as plant motifs. There are also classic checkered garments in light earthy tones in the collection.
Cold season clothing also includes merino wool knitwear, corduroy and flannel patchwork shirts with and without patches of wild animals. Accessories include comfy tunnel scarves and hair bands, blankets with animal prints, themed cotton bibs for kids, and matching short and half-length cotton socks with and without animal prints. With a focus on comfort and sustainability of the garments, the collection is made from organic and environmentally friendly materials.
The collection «Urban Tribe» is available at the brand's store in Riga, Stabu iela 21a, as well as online.