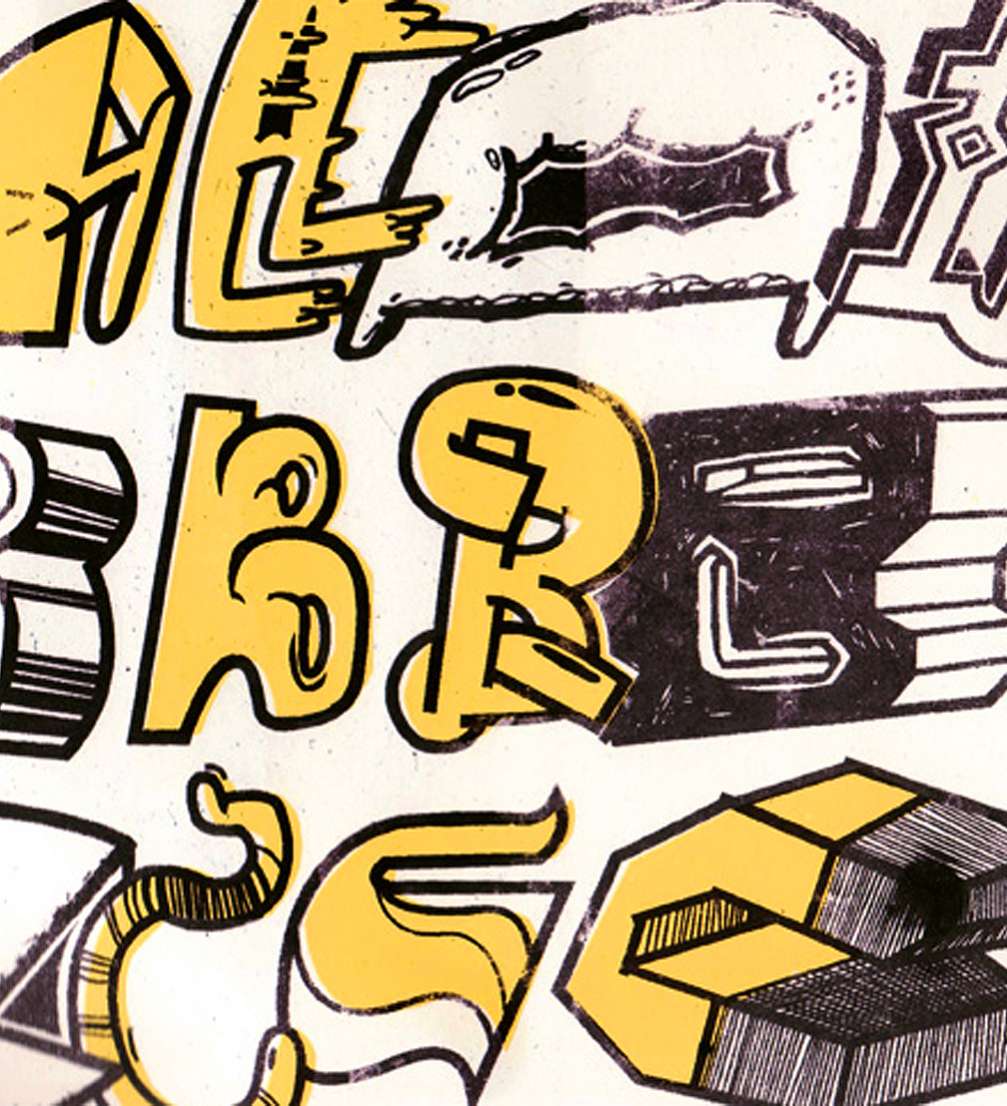 On May 17 at 19.00 solo show «A B C D E F G H I J K L M N O P Q R S T U V W X Y Z» by the young artist FROST opens at Kaņepes Culture Centre. The exhibition interprets letters of the Latin alphabet in an illustrative way.
FROST is a student at the Art Academy of Latvia, part–time graphic designer and one of the founders of «Popper» magazine. His recent professional activity determined letters and typeface design as a concept for the exhibition, which in combination with a passion for illustration and graffiti have lead to a free interpretation of rules and forms of typography. Letters, sometimes legible and simple, but sometimes incomprehensible and complex, each tell their own story.
Author of the exhibition: «I became interested in graffiti at the age of 14 and, as most beginners, I started with sketching letters, but soon moved into drawing characters. Back then I was good at and enjoyed drawing the letters R, O and S, and those helped me come up with the pseudonym FROST.
The most ambitious and my favourite piece in the exhibition is «Street Alphabet», which took me about half a year to make. In this time I got to know Riga much better and discovered many great courtyards and places that I hadn't seen before. Streets became a platform for my creative expression, and now all the letters of the alphabet have found their places in the city.»
The exhibition is open daily 14.00–20.00, May 17 to June 6. Entrance is free. Address — Skolas iela 15.