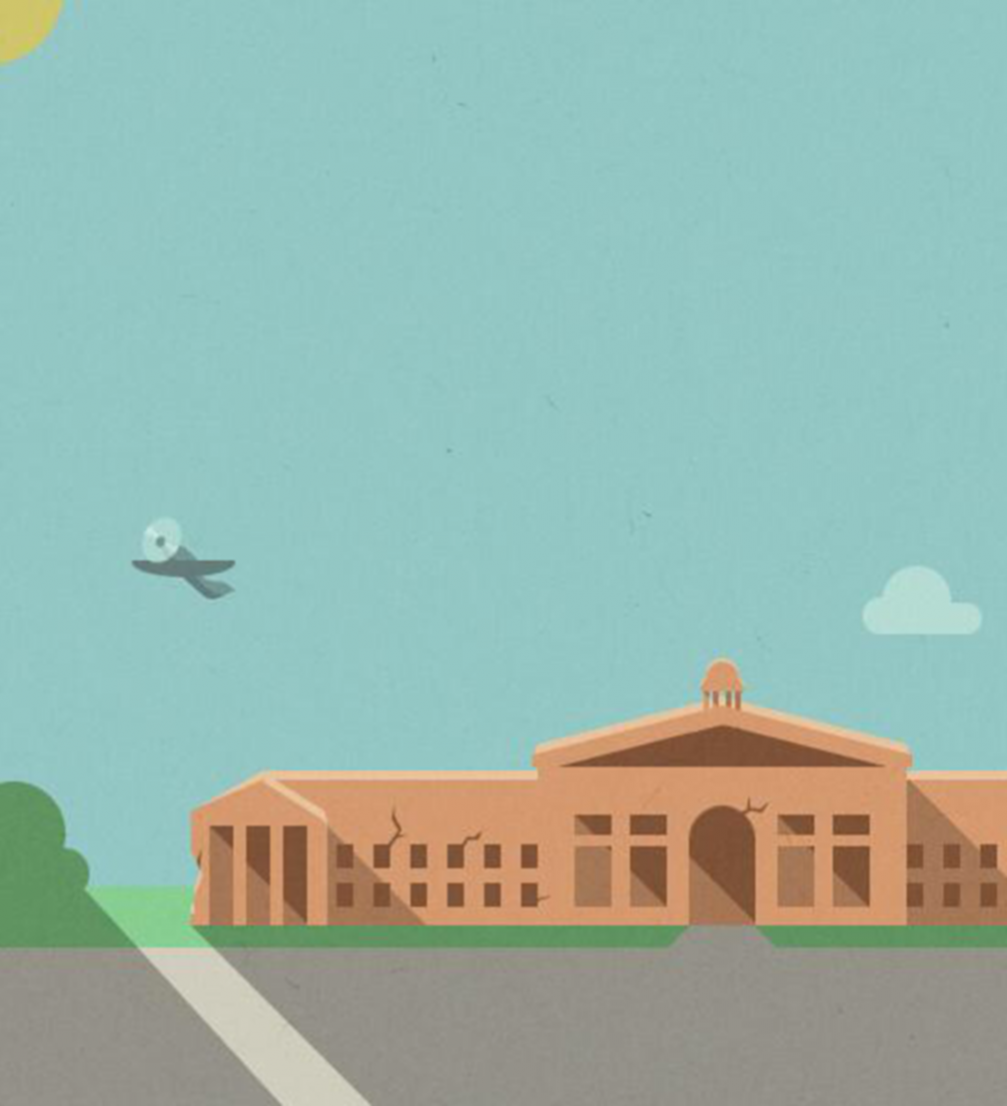 Spilve. Author — Ēriks Čerņevskis
A sincere thank you to all participants of the competition organized by FOLD and the brand «Miesai»! We have selected a winner — the neighbourhood map of Riga goes to Ēriks Čerņevskis.
By inviting our readers to submit their creative work in the competition, we intended to bring forward the idea of Riga's neighbourhoods — division of the city in spatial units with a common history, identity and community. The competition helped us build a small collection of individual perspectives on Riga, among which are previously made, as well as specially for the competition created photographs, drawings and graphic designs. 22 out of Riga's 58 neighbourhoods were represented in the competition. All entries can be found on Twitter under the hashtag #58apkaimes.
We have decided that the winner is Ēriks Čerņevskis, who submitted three graphic pieces, portraying the neighbourhoods of Šķirotava, Spilve and Zaķusala. We value the author's view on local landmarks and graphical style, besides these particular neighbourhoods were not chosen by any other contestant. Congratulations, the screen printed Riga neighbourhood map is yours!
Among FOLD's favourites were photos by Lauris Aizupietis, drawing by Liene Ķipēna, map by Dita Anančonoka and graphic by Agris Bobrovs. Keep up the good work!